Having a fire can be devastating, and while I never hope to go through that experience, I have taken steps to help protect our family. We have an insurance policy to help cover the loss of our house and belongings, a fire extinguisher that is easily accessible in our kitchen and garage, as well as a safe to help protect some our most important documents. Our small Sentry Safe has always been used to secure some our most important documents including our passport, birth certificates, social security car, and marriage license and a few other odds and ends as it has a lock on it, but it was not big enough for other documents so they always just sat in my file cabinet.
Sentry Safe recently sent us Sentry Safe Guardian Storage Box to help store and protect our medical and dental files, tax papers, and miscellaneous documents from fire and water.
Sentry Safe Guardian Storage Box: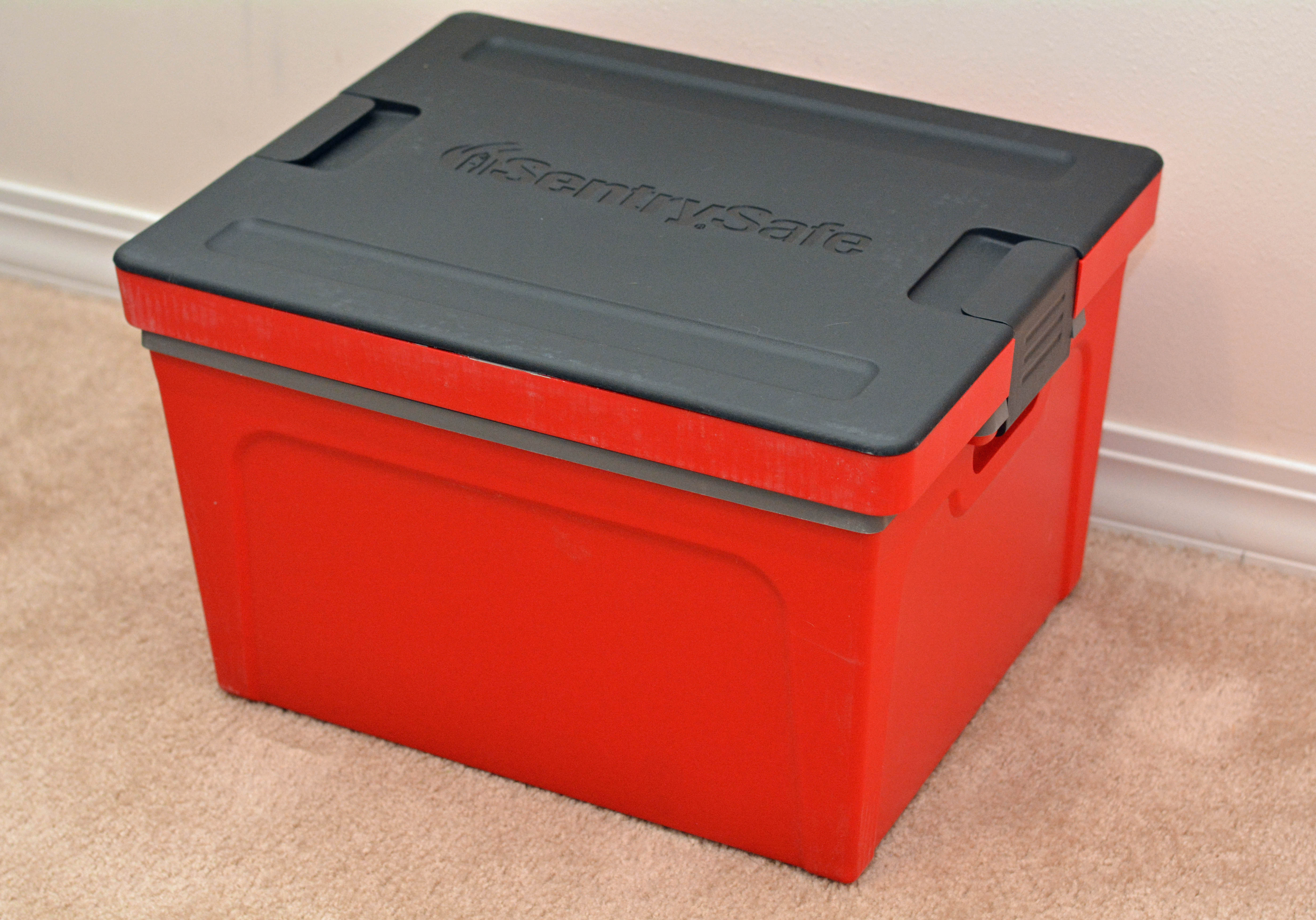 Sentry Safe Guardian Storage Box Features:
Fire Protection- ETL verified to survive in a fire for 20 minutes in up to 1200°F
Water Protection– Water from sprinklers do not damage documents in the event of a fire.
Secure lid locks with two end clasps
Holds both letter and legal sized documents
Stackable up to 3 high
Interior measurements of 12 x 10 x 15 inches
Weight: 20 lbs
Model #: GB20L
Instead of being vulnerable in our cabinet or on a shelf, they can now be neatly protected in the Sentry Safe Guardian Storage Box. I was hoping to just transfer the files from the file cabinet to the Sentry Safe Guardian Storage Box but the width of the interior is just shy of being able to hold the hanging files, it would have to be about 1/2 inch bigger. I don't have too many folders, so before I transfer all of the documents, I will have to order some.

While this storage box fits our needs to protect from fire, it if you are looking to protect against theft there is no locking mechanism. It is on the heavier side, compared to just a storage box, and weights 20 lbs empty due to the left and water protection, but I am still able to move it in between rooms and in and out of the closet when it needs to be.
Where To Purchase:
The Sentry Safe Guardian Storage Box can be purchased in-store and online at Walmart Amazon, Sam's Club and Sentry Safe.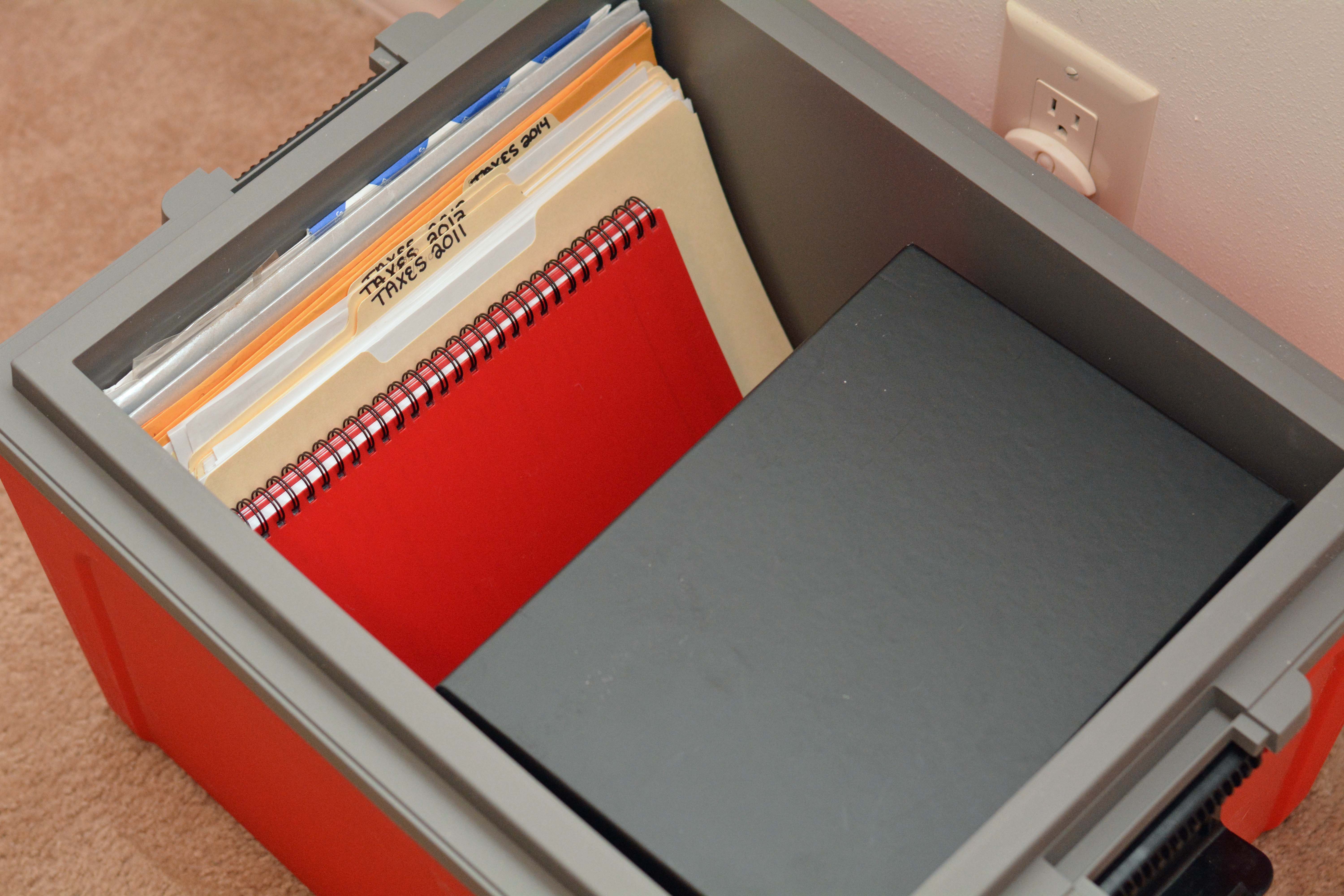 Learn more about the Sentry Safe Guardian Storage Box as well as other products from Sentry Safe.