Save money by using Shaw's Coupons in the MyMixx Savings App. Clip the digital coupons to save on groceries, personal care items and more.
While some people dread grocery shopping, I actually look forward to it except the fact that I sometimes spend too much. I try to keep our weekly grocery trip as close to $115 as possible but some weeks are higher than others as I have to purchase dog food, toilet paper, paper towel, and laundry detergent that can all quickly add up. This past week, I was excited to score a few deals on Charmin toilet paper, and Tide detergent while combining the weekly Shaw's deals with the Shaw's coupons using the MyMixx savings program.
Clip Shaw's Coupons Using the MyMixx Savings App:
Download the Shaw's App on your mobile phone
Register for a MyMixx account. (The phone number provided will be linked to your savings.)
Clip digital coupons to store on your account
Browse sale flyer and add items to your shopping list
During checkout enter your phone number (or provide it to the cashier )at the register to redeem digital coupons.
*Option to sign up for digital receipts via text or email
*If you do not have a smartphone, you can also sign up for a MyMixx account on a PC, laptop or tablet to clip coupons. During checkout, simply provide the phone number associated with the account and the digital coupons will be redeemed.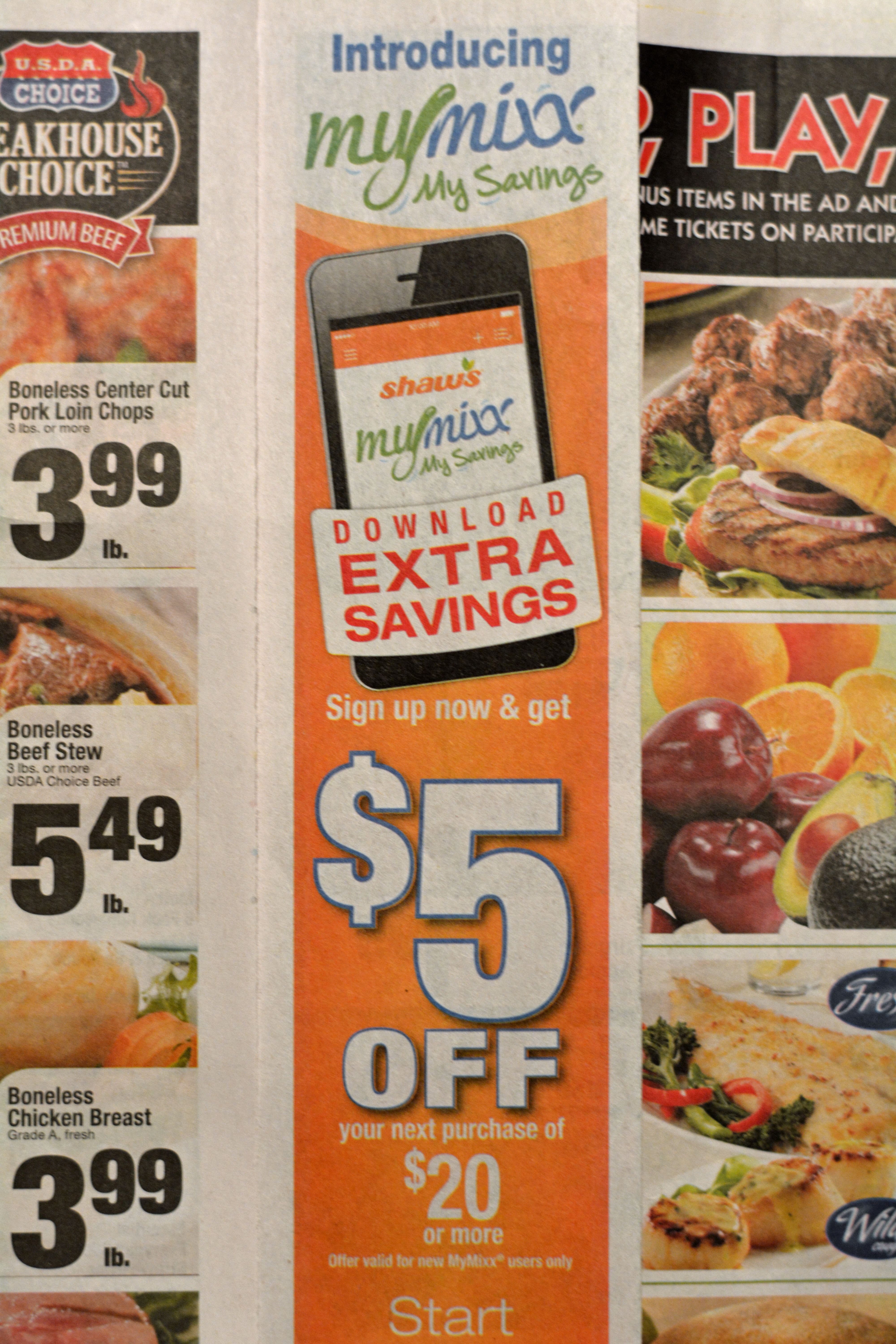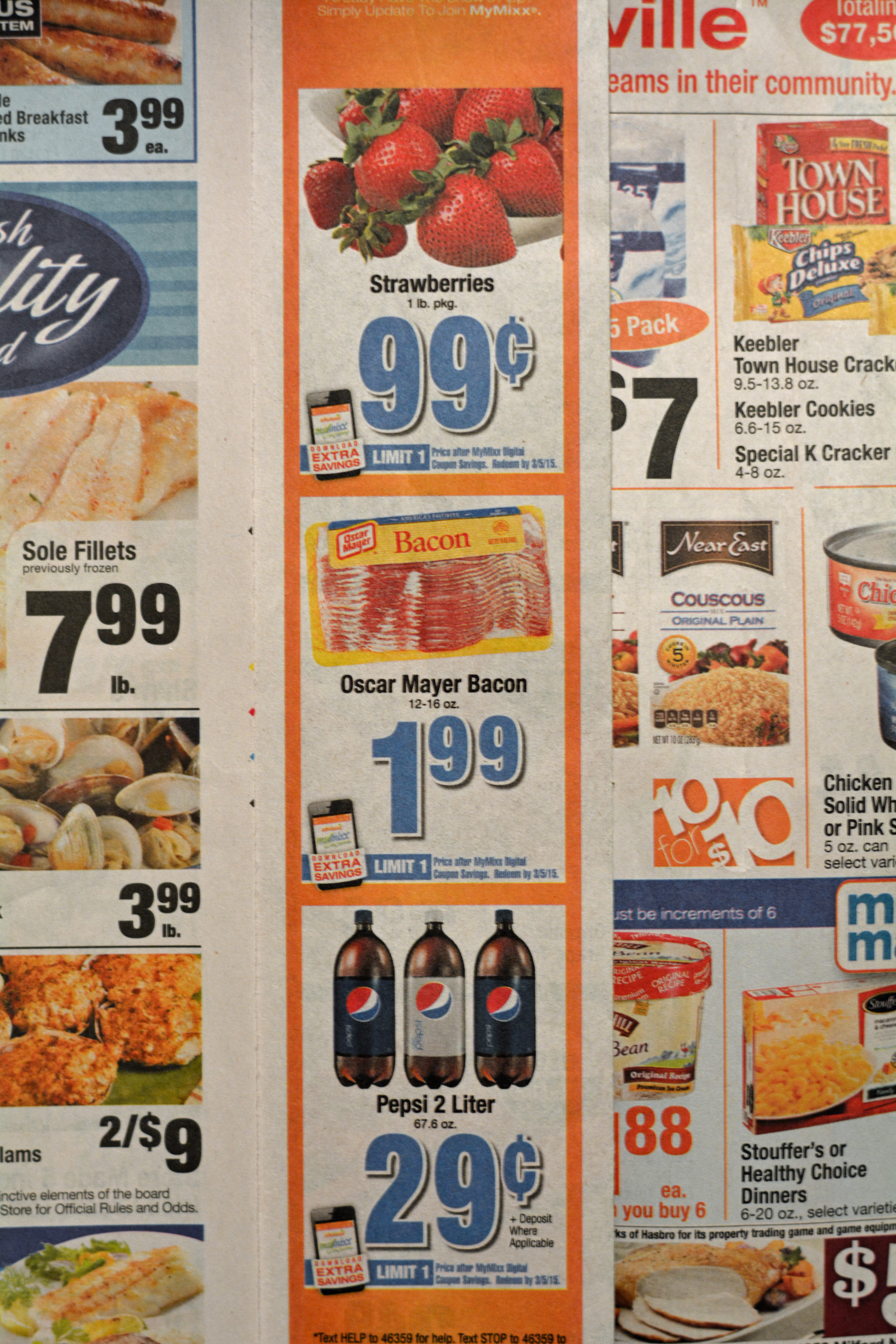 Shaw's Coupons
Unlike printable and newspaper coupons which I often forget at home on the counter, the digital coupons are stored on my MyMixx account, and they are immediately redeemed once I input my phone number during checkout either through the keypad or by providing it to the cashier. With my smartphone always on me I always have immediate access to the Shaw's app and my MyMixx account that includes my grocery list and coupons, and I don't have to worry about forgetting coupons at home, or running out of ink to print them. I can even add Shaw's coupons to my account while I'm shopping in store. During my last trip to Shaw's, I forgot I needed Pillsbury Crescents and I was able to clip the digital coupon while I was in the aisle.
How did I do this week?
Last week I was able to stretch my savings and saved 20% off my grocery bill, this week I was trying to save at least 25%. I ended up saving 31% for a total of $75 in two weeks. That's two tanks of gas! $1.99 bacon, $0.99 1 lb strawberries, and $0.29 2 liter Pepsi were the high savings coupons available on the Shaw's MyMixx app this week, I'm looking forward to seeing what next weeks coupons will be.
Shaw's Coupon Policy:
If you have any questions about using Shaw's coupons, make sure to check out the Shaw's Coupon Policy.
This is a sponsored conversation written by me on behalf of Shaw's. The opinions and text are all mine.