Whether we're traveling, grocery shopping, or eating out, I am always looking for the greatest deals and ways to stretch a buck. I tend to go overboard baking for the holidays so I am always trying to spot the best deals, the more ingredients I can purchase within our budget, the more goodies I can make. You can often find me shopping the clearance section after a holiday, to stock up for the following year.
With Halloween right around the corner, we have been busy decorating the house and making baked goodies for an upcoming spooky celebrations. Cupcakes are always a favorite at any party we host and with just a few added ingredients and fun decorations we were able to turn simple yellow cupcakes with vanilla frosting into fun two-tone Halloween Cupcakes topped with Reese's Pieces bits & skeletons.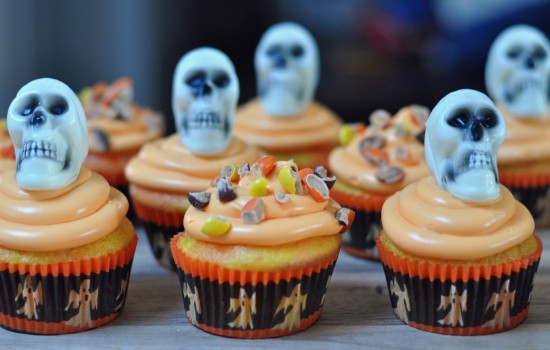 How to Make Two-Tone Halloween Cupcakes:
To make the two-tone cupcakes, simply mix the cake batter according to directions and than separate into two bowls. Add red & yellow food coloring to one bowl to make orange, and yellow food coloring to the second bowl to make a deeper shade of yellow.
Line the cupcake pan with baking cups and alternate spoonfuls of yellow / orange batter until cups are 2/3 full. Bake cupcakes 12 minutes at 350 degrees, or until a toothpick inserted comes out clean. Set aside and let coo.
Once cupcakes are cooled, mix yellow and red food coloring into vanilla frosting to make orange. Place frosting into a plastic bag and cut off the tip, pipe frosting in a circular motion onto cupcake.
Chop Reese's Pieces into bits. Top cupcakes with Reese's Pieces bits or skeleton.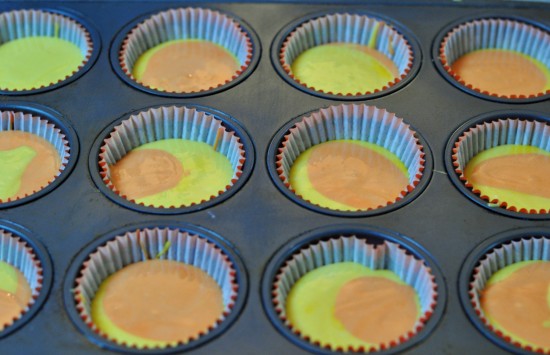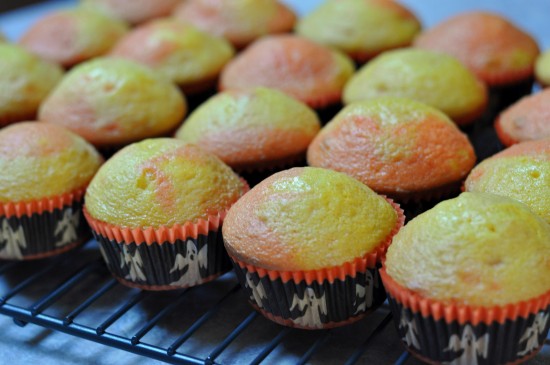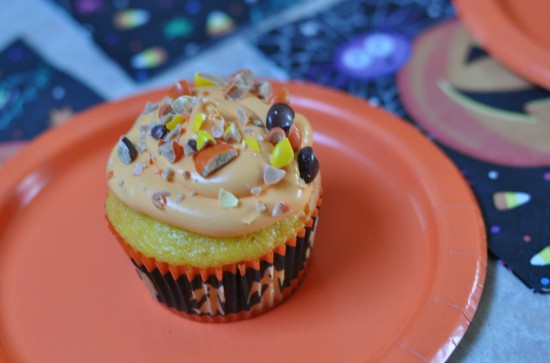 Did you enjoy these DIY Halloween cupcakes? Find Other Inspirations on Dollar General Pinterest.
What are your tips for saving during Halloween season?