Since moving to northern New England, one of my biggest challenges has been protecting the children from mosquitos and ticks. Before moving, I never had to remove a tick,  but with our new house surrounded by woods, I was removing them and freezing them left and right.  As much as I loaded the kids up on bug spray, the ticks were still finding their way onto their clothing and skin, they are awful this year. My brother had Lyme disease a few years ago, and knowing the toll and affects it can have on an individual makes me even more cautious.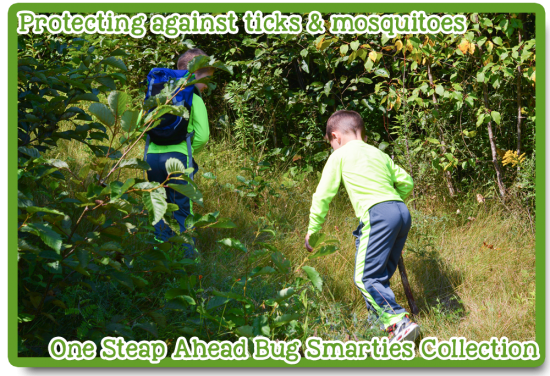 The boys love nature, and I don't want to prevent them from exploring into the woods, so I started to look into insect repellant clothing when I learned that One Step Ahead and Insect Shield® Repellent Technology® have partnered to offer an expanded Bug Smarties™ Playwear assortment with built-in insect protection.
Bug Smarties Performance Shirt & Pants with Insect Shield:
Lightweight & breathable
Protects against mosquitoes, ticks, and more.
Sporty thumb holes to keep sleeves down and keep insects out.
Repellent is bonded to the fabric fibers and lasts through 70 washes
100% poly micromesh
Machine washable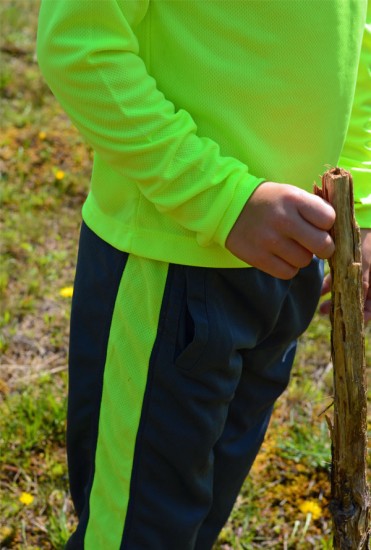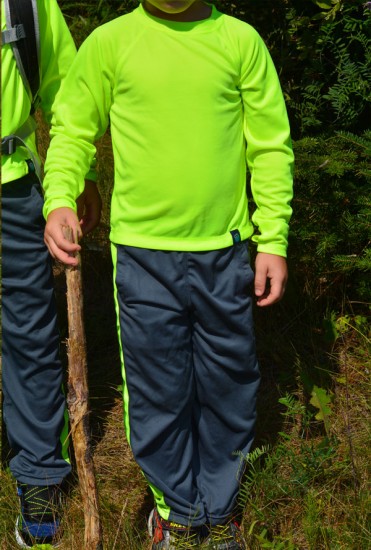 According to the TBDA (Tick-Borne Disease Alliance), Lyme is the number one tick-borne illness in the United States. Experts at the University of Rhode Island TickEncounter Resource Center are hearing via their TickSpotters program that all types of ticks are much more abundant this year than in the past. The CDC reports the number of Lyme disease numbers are in the range of 300,000 cases/year. These soaring rates have parents concerned about how to adequately protect kids this summer. The 2015 Bug Smarties™ collection is a great solution.
While I still worry about tick bites and continue to comb through their hair and check their skin, I feel more comfortable with the boys outside in the woods knowing they have added protection with the Bug Smarties Performance Shirt & Altheltic Pants with Insect Shield. They both enjoy wearing the comfortable lightweight clothing, and the bright colors are an added bonus and allow me to spot them in the woods easier.
Living in a heavily wooded area, the insect repellant clothing has been convenient for outside play, I don't have to load them up with sticky & smelly bug spray. Since receiving the Bug Smarties Performance Shirt & Athletic Pants with Insect Shield, I have yet to find a tick on either of them and plan to purchase the Bug Smarties Jacket with Insect Shield for when the weather gets a little cooler this fall.
Learn more about the Bug Smarties insect repellant children's clothing from One Step Ahead.
Are ticks bad in your area? Or where you camp?
Sample, giveaway prize and information has been provided. By entering this giveaway you agree to the Giveaway Rules. This giveaway will end on August 25, 2015 at 11:59am EST. The winner will be chosen via Rafflecopter. The winner will have 24 hours to respond or prize will be forfeited. You must be 18 years or older. Open to U.S. residents only. No P.O. Boxes.  Allow 4-6 weeks for prize fulfillment.  All opinions are 100% my own.