This National Pizza Month post is a sponsored post for Mama Mary's®.
Did you know that October is NATIONAL PIZZA MONTH and there's no better way to celebrate then with pizza! Almost every Friday night in our house is family pizza night, some weeks we'll order a pizza from a local restaurant while other weeks we'll make our own pizza. The kids love making their own as they get to choose their own toppings and there's no bickering over what kind of pizza we'll order. Jonathan is all about Hawaiian while Trevor prefer the simple cheese or pepperoni.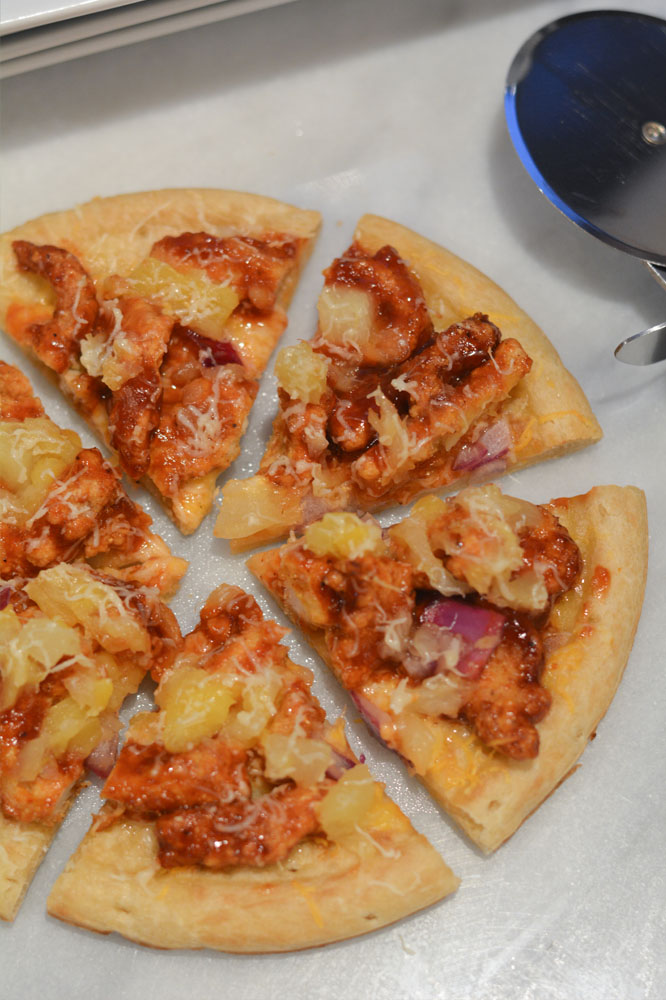 This week I swapped out the ham in our Hawaiian pizza with BBQ chicken. I was craving chicken with BBQ sauce all day and it totally hit the spot. I picked up the 3 pack of Mama Mary's Pizza Crusts so Trevor could have his own pepperoni, but of course once they were finished cooking he wanted the BBQ Chicken. It's my new favorite in addition to Buffalo Chicken pizza.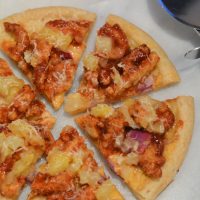 Ingredients
Mama Mary's Pizza Crust

Sharp Cheddar Cabot® Cheese

Olive Oil

Dole® Pineapple Chunks or Tidbits

drained

Grilled or Fried chicken

bite sized pieces

BBQ Sauce

Red onion

chopped
Instructions
Preheat oven to 425°F.

Brush olive oil on crust.

Toss chicken in BBQ sauce

Top with shredded cheese, red onion, BBQ chicken, and pineapple.

Place pizza in oven on middle rack or on pizza stone. Bake for 8-10 minutes.

Slice and serve.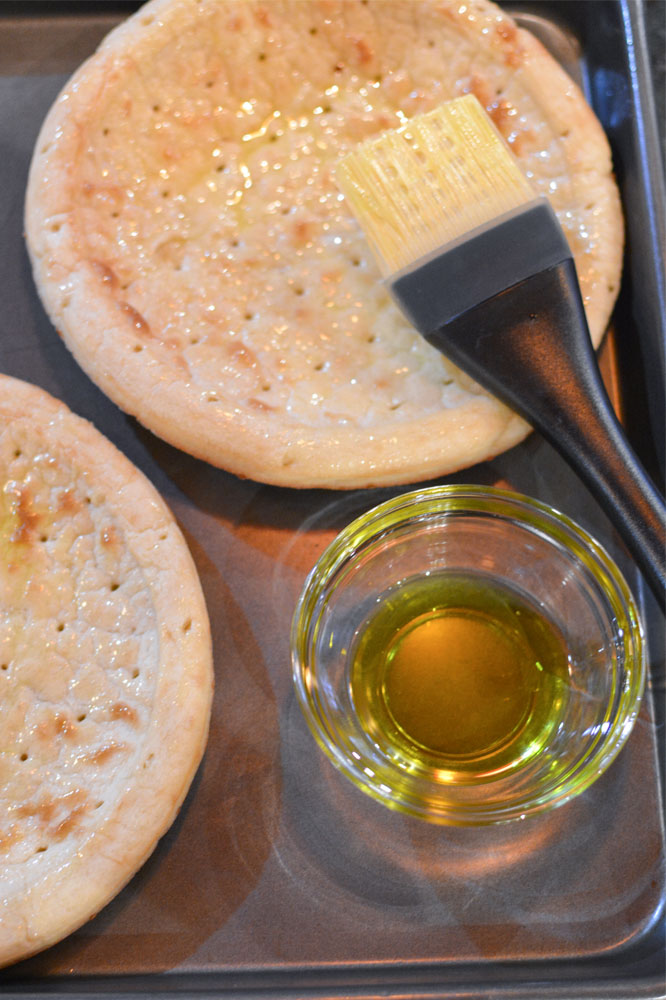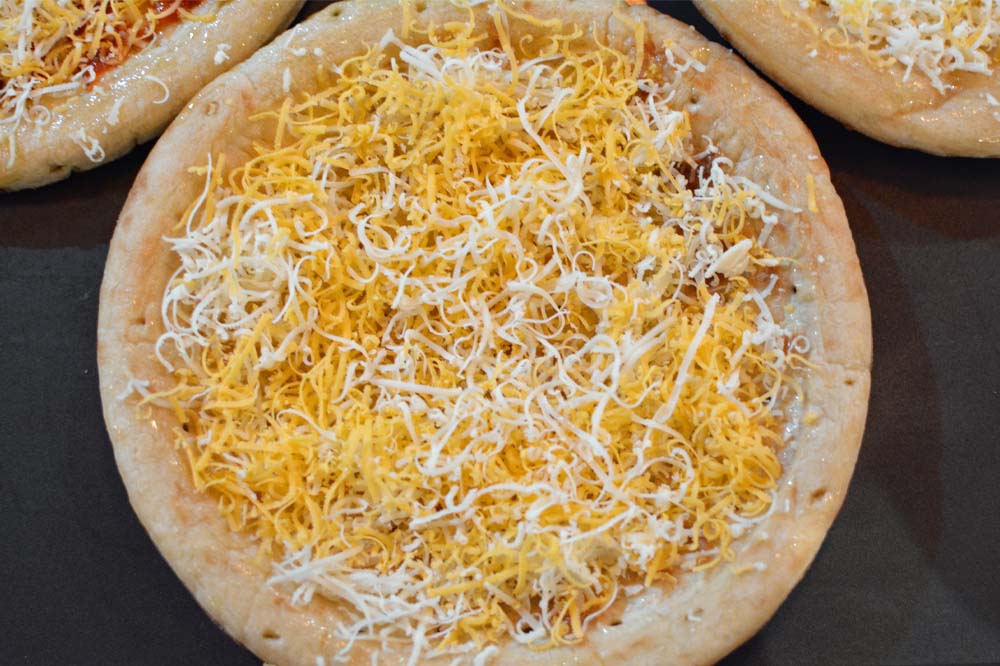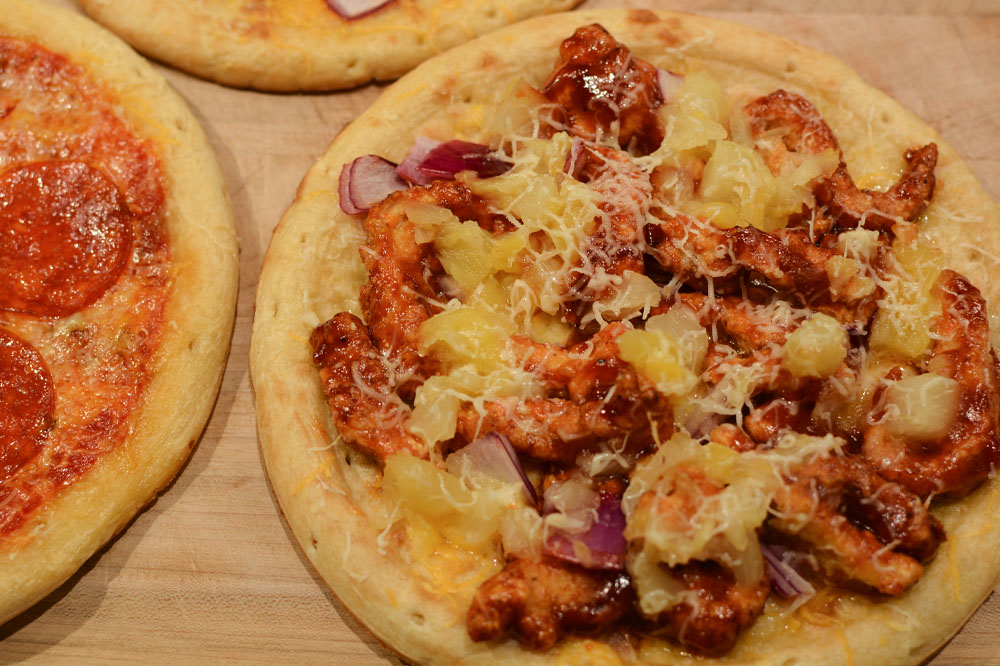 In celebration of "National Pizza Month" you'll find a coupon booklet attached to specially marked packages of Mama Mary's Pizza Crust from October through November at Walmart stores. The fold-out booklet contains more than $5 in coupon in savings from Mama Mary's Pizza Crusts and Pepperoni, Dole® Pineapple, Cabot® Cheese, Kikkoman® Teriyaki, Barilla® Sauce, and Filippo Berio® Olive Oil…plus a few great recipes!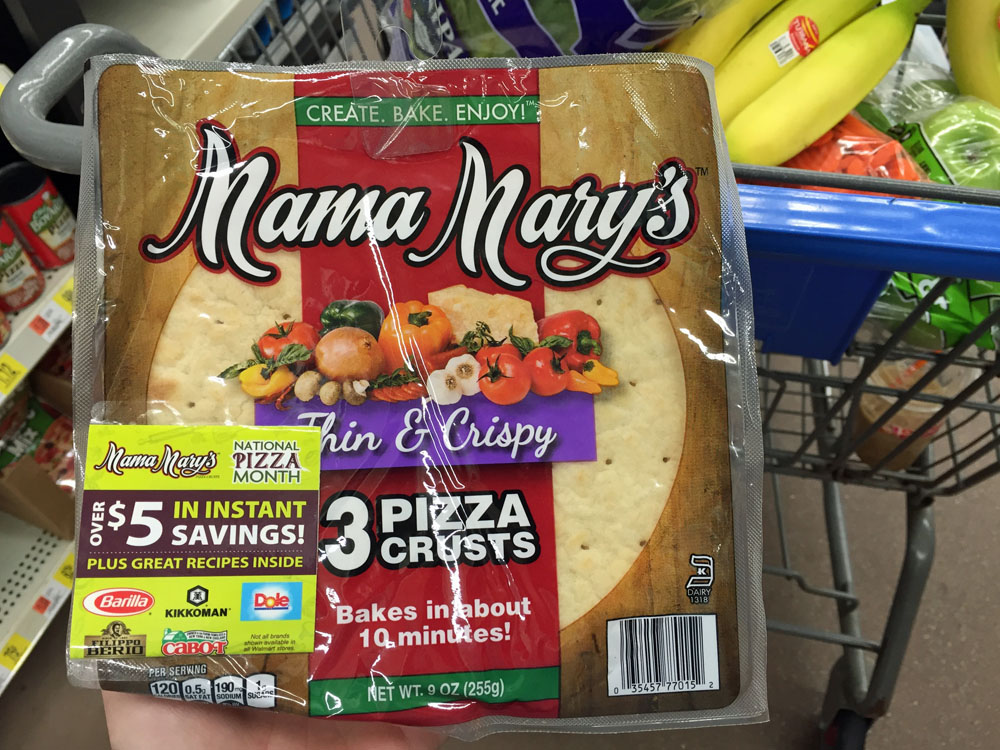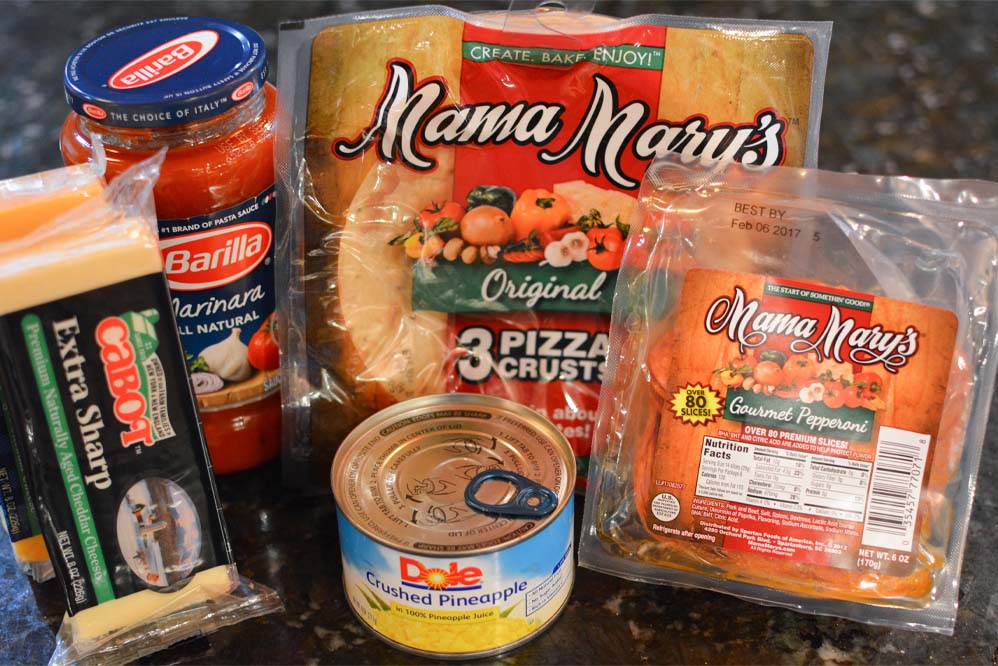 Keep you eye out for these instant coupons attached to Mama Mary's Pizza Crust packages. One coupon is for save $1.00 on Mama Mary's Pizza Crust!
What is your family's favorite type of pizza?