I thought that after having two children I would be a pro when it came to choosing baby gear and accessories but after stopping by a few baby stores I was overwhelmed with the amount available. There are so many more products available now than there was when my middle son was born almost 7 years ago. Below are a few gift ideas for new moms, including my favorite The Miracle Blanket.
Gift Ideas for New Moms & Baby:

Miracle Blanket
If you've ever held a newborn you know how much they can wiggle around. For the first few weeks of baby boy's life we attempted to swaddle him during bedtime using receiving blankets. The nurses always got a secure fit while we were in the hospital but at home he would always wiggle his arms free. It was a struggle during the night and I often gave up. Thanks to the Miracle Miracle Blanket® we can get the perfect swaddle every time, even in the dark! I can do it, my husband can do it, even the kids can do it. Since using the Miracle Blanket I have noticed that Baby Boy is less fussy when I put him to bed, he now very rarely fusses and is calm. It's like turning the switch off the second he is swaddled. While he still doesn't sleep through the night, being swaddled does help him sleep better.
The Miracle Blanket it is a safe and secure alternative to traditional swaddling, there's no buttons, straps, Velcro®, knots, or zippers. There are a number of fashionble colors and patterns to chose from and is one size fits all up to 14 weeks. It's made of of 100% soft breathable cotton knit and allows freedom of movement from the hips down.
Learn more about the Miracle Blanket.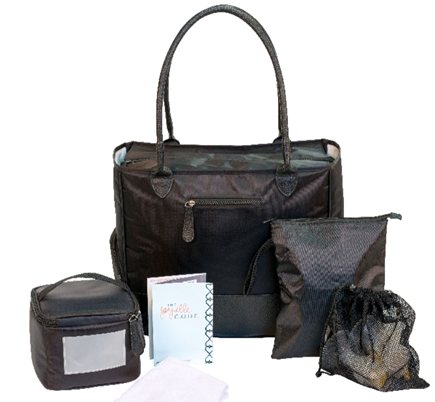 jay elle Breast Pump Bag:
The brand NEW jay elle Breast Pump Bag and Accessories is unlike the traditional bag that comes with many pumps. It is fashioned for discreetness with a number of zippered pockets to help stay organized. Just add your breast pump and essentials and you're ready to go. Most would think its a purse, little do they know that it is filled with a breast pump and accessories. Once you are finished breastfeeding, the bag can be used as a purse or work bag.
The jay elle Breast Pump Bag 6-piece set includes the Carry Bag, innovative Cooler Bag, Wet Bag, Accessories Bag, Dry Cloth and jay elle C.O.D.E. Handbook.
Removable divider that can be used to separate the cooler bag area from the breast pump area.
Two Large Elastic Storage Pockets for accessories including nursing covers, breast pads & more.
Pen Slot & Zippered Pocket
External "Small Things" Zippered Pocket – cell phone & keys
External "Big Things" Zippered Pocket- tablet, papers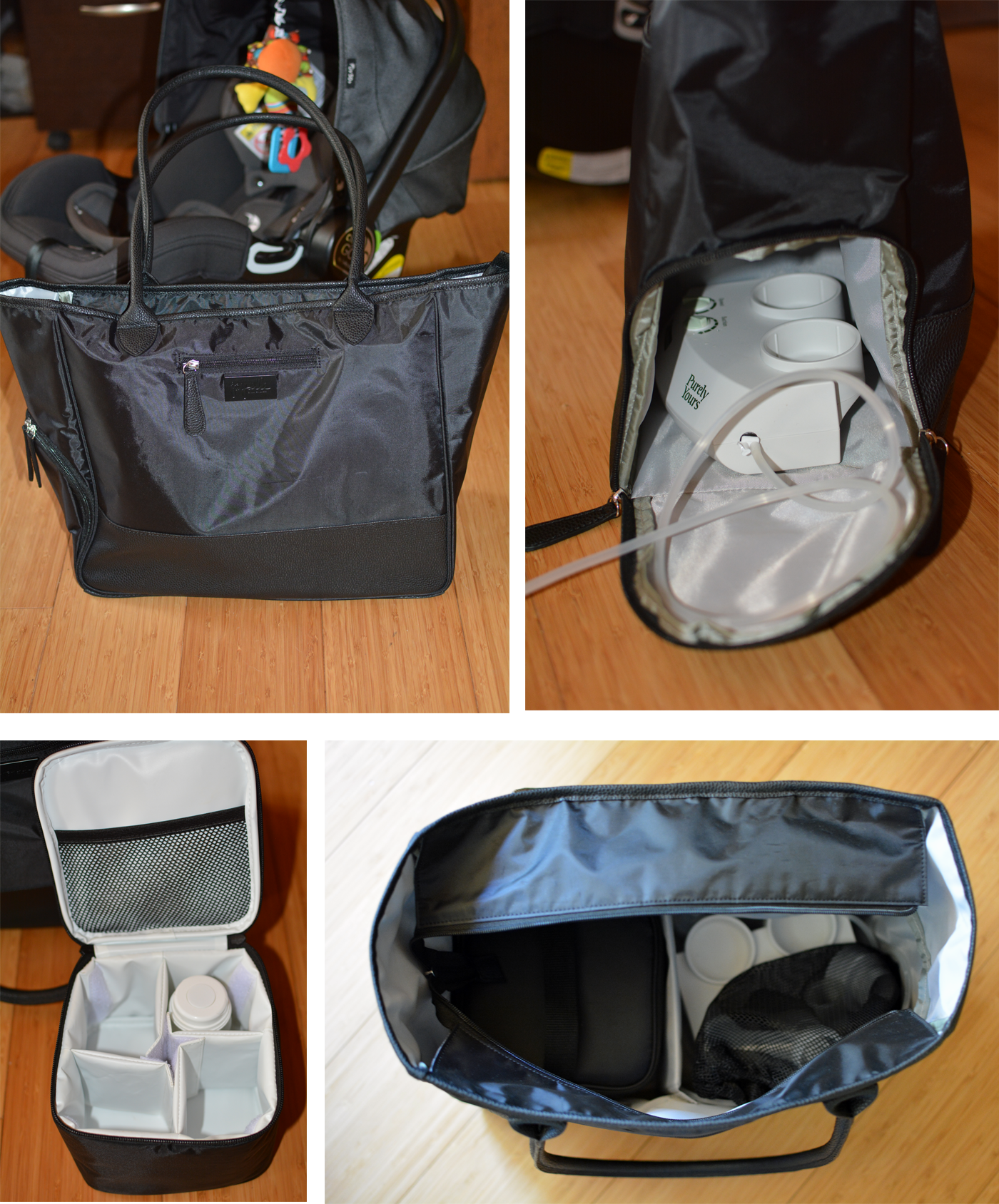 The cooler bag is not only convenient for pumping while at work or on the go, but it can also be used during travel. On one side of the jay elle Breast Pump Bag is a zippered area with direct access to the inside of the bag, the breast pump motor can stay in the bag, while the zippered opening make it easy to access the plug and tubing.
For every Breast Pump Bag purchased, jay elle will donate $1 to support breastfeeding moms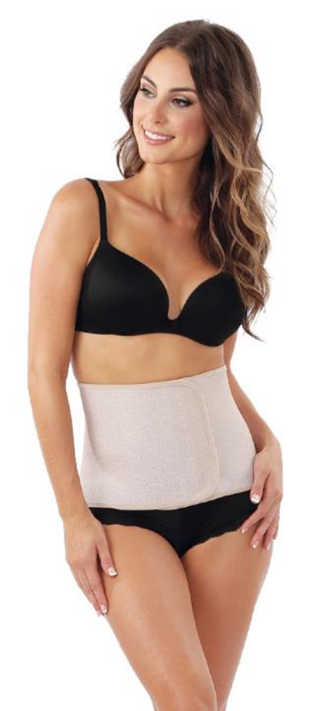 Belly Bandit Original:
For new moms, like myself, the 4th trimester can be all about looking and feeling not pregnant with the Original Belly Bandit®. I can remember the week following the birth of my third child and my six year old asking if I was having another baby as I still looked pregnant. The Original Belly Bandit® Belly Wrap can help with postpartum recovery and get new moms looking and feeling their absolute best. The latex-free wrap applies medical grade compression to help expedite fluids through the body and helps to supports back, leg & core muscles.  Not only does it help you lose inches & look slimmer instantly but it also provides comfort after having a c-section and can add support while breastfeeding.
Learn more about the Original Belly Bandit®, available in sizes XS-XL in Black, Nude and Grey.
Baby Care by e-cloth® Chemical-free & Reusable Hand & Face Cleaning Kit 13pc:
The e-cloth is a chemical-free reusable cloth wipes that uses water only. Easily clean your child's face and hands with just water and a cloth, eliminating the need to use wipes that can contain potentially harmful chemicals. These Cloth Wipes are guaranteed for 100 machines washes and there are no chemicals or fragrances added.
The cloths are available in Yellow/Blue, White Flowers, Polka Dots and included in the 13 piece kit is a Pouch, Spray Bottle, laundry bag and 10 cloth wipes.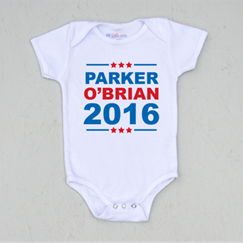 Hi Little One:
Hi Little One's Personalized Onesies are the perfect newborn or baby shower gift and are available in sizes nowborn to 18 months. Available in 35 unique individual styles the unique, modern designs are completely customizable. The personalized onesies are made with 100% cotton and the neckband is designed for easy on-and-off. Not only are these onesies handprinted in America, but 10% of profits support pediatric cancer charities.
 *Product samples provided.