*Some samples provided.
Are you expecting or trying to find the perfect baby shower gift? Look no further! Mommy's Fabulous Finds is excited to present our Baby Shower Gift Guide filled with some of the latest gifts for new moms, dads, and baby.
Baby Shower Gift Guide: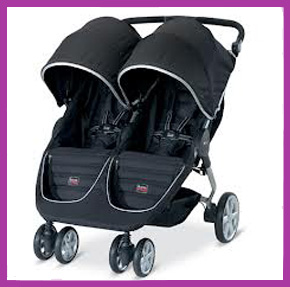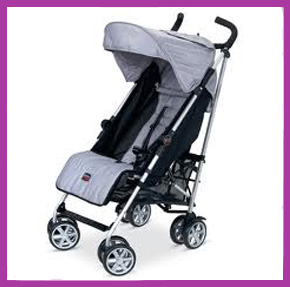 Travel:
Diaper Bag – My favorite accessory – there are so many designs and colors available now, and many look like purses so you don't have to store it once baby is older, re-use it as a purse. Since I would be using it daily, I invested in one that I loved. I've been using it for all three of my kids and even once they outgrow it, it doesn't scream diaper bag so I can use it as a large purse. Since I like to be organized, there are lots of pockets and it includes a matching changing mat which is perfect for changing baby's diaper on the go.
Infant Car Seat – Some families choose to forgo the infant car seat and just use a convertible car seat so they don't need to purchase two different car seats but for our lifestyle, the infant car seat is must (we have the Baby Jogger City Go which I love). Since we're always on the go baby boy often falls asleep in his car seat, it's nice not to wake him up every single time he falls asleep to bring him into the house or into the store. The weight and height limits have expanded in recent years, and now most infant car seats can be used up to 30 lbs.
Convertible car seat – I recommend a 3-in-1 car seat or a 4-in-1, that way you won't have to keep upgrading as your child gets older. There are a number of models that can be used to rear-face infants & toddlers, than can be converted to high back boosters and backless boosters for children up to and over 100 lbs.
Stroller – For the third time around there were far more affordable options when it came to choosing a stroller. The stroller we ultimately chose could be used in multiple ways, as a carseat & frame (perfect for traveling with limited space), as a travel system (full size stroller with carseat attached), or with the child seat that could be faced in either direction. One of the main features I looked for in a stroller was a large under seat storage area, a compact fold, and the ability to use it with our infant car seat. I also prefer to have a full size stroller, and a lightweight stroller. For those with a more active lifestyle, you may opt for a jogger or an all terrain stroller like the Bob Flex. The adjustable suspension and larger tires provides a smoother ride.
JJ Cole Urban Bundle Me Infant – If you live in the north, or any place that has colder temps, the JJ Cole Urban Bundle Me is the perfect accessory to help keep baby warm. I tried using a blanket to help shield baby boy from the cold weather and snow but I was constantly having to battle with the wind and pick it up from the wet ground. The Bundle Me provides convenience, does not obstruct the car seat buckles and easily zips open/close.
Ergobaby carrier- I can remember hating the carrier that I had for my older two children, I paid a lot for it and was very disappointment in how uncomfortable it was. After hearing rave reviews I recently found a great deal on an Ergobaby original carrier and I love it, so does baby boy! I keep it in my trunk so I always have it on hand, and often use it at the grocery store if baby boy is sleeping instead of bringing in his infant car seat and taking up all of the room in the shopping cart. I love how it has the built-in shade to help protect against the sun and rain. If you're using for an infant, make sure to purchase the infant insert if it is not included with your purchase.
Pack n Play – If you travel or visit friends/family often, a pack n play is a must. They fold up small and easily fit in a trunk for bedtime at grandma's or even the baseball field for playtime with an active infant or toddler.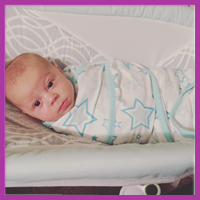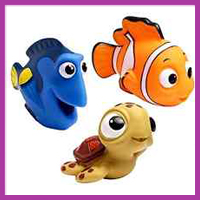 Bedtime:
Bassinet/Rock N Play – I just couldn't bring myself to put baby boy in his own room after bringing him home from the hospital, I wanted to keep him in our room for a few months. After hearing recommendations from friends I purchased a Rock N Play the 3rd time around (it wasn't available for my two oldest). Not only did it serve as a bassinet for keeping baby boy close at night in our bedroom, but I could easily carry it downstairs for nap time during the day. The Rock N Play was one of our most used items in the first 4-5 months of baby boys life, and there's no need for a swing with the rock n' play AUTO. It also folds up small to travel with, the auto rock option was well worth the extra $10.
Crib – Since children outgrow their crib in a couple of years, look into crib options that can be transitioned into a toddler bed, or a full size bed. Some cribs include hardware, while others you will need to purchase additional accessories. It may be worth it to purchase all the accessories at once, since they may be discontinued a year or two later when you need them.
Mattress/Sheets – Although crib sets look nice, if you're looking to cut down on expenses, all you need it a mattress and 2 sheets until baby gets older and can use a blanket and by that time it's almost time to transition to a toddler bed. I never used the bumpers that come with the sets for fear of suffocation.
Swaddle Blankets – Babies love being snug and cozy. Swaddling became part of our bedtime routine, I noticed that baby boy would always sleep better when swaddled. I tried a few different types and always went back to the Miracle Blanket which worked best. With the Miracle Blanket I got the perfect swaddle every time, I didn't have to wrestle and fold a large blanket during the night. It was so easy, that even my husband could do it.
Sleep Sack – Once baby outgrows swaddling, I transition to the sleep sack. There are thick ones available for colder temps and thin ones available for spring time. I do not allow blankets in the crib for fear of suffocation, and use a sleep sack nightly to help provide extra warmth.
Feeding:
Bottles – You may want to have a few types of bottles on hand for when you bring home baby as some babies will do better with a certain type of bottle. What may work for one child, may not work for another. You may luck out and they will drink from any, or you may have to try a few until you find one that is a perfect fit for you and/or baby.
Baby bottle cleaner – Made specifically for bottles and easier to clean than with a regular scrub brush or sponge.
Drying rack – to help dry the bottles and/or pumping accessories. You can use any kitchen drying rack if you already have one, or the Boon Grass Counter Top Drying Rack is unique and provides a decorative touch.
High chair – To cut down on future purchases, look for a multi-use chair, one that can be used for infants, toddlers, and preschoolers. Our chair can be used as infant lounger or high chair, and then be converted into a booster seat and stool.
Infant/toddler utensils
Bibs
Burp Cloths
Breast pump – check with your insurance company, most will cover a breast pump and provide milk storage bags.
Nursing cover – There are so many options available unlike when I breastfed my first son 9 years ago. My nursing cover is a must-have accessory that stays in my diaper bag to provide discreet breastfeeding for on the go. Although I'm now comfortable breastfeeding in public, I need to be covered. My nursing cover is always available with an arms reach and allows me to breastfeed baby boy any place, any time. I don't have to struggle holding a blanket and making sure it doesn't fall down, most nursing covers provide hands free coverage.
Boppy Pillow – The Boppy Pillow was one accessory that I made sure to pack when getting everything ready for the hospital. As a nursing momma, the pillow helps to position baby higher up for a more comfortable feed. It is a huge help in those first few days when your body is sore. The pillow is not just for breastfeeding moms and provides a more comfortable position for bottle feeding when baby is young. Once baby is older it can be used for tummy time or sitting up.
Bathtime:
Baby Shampoo/body wash

Wash cloths
Baby Tub – Nothing fancy, just a simple baby tub. One side of ours can be used for infants while the opposite side provides support for older infants to be able to sit up. Not only do you use less water as you don't need to fill up a big tub, but the infant tub provides support to help bathe a squirming infant, it's like having an extra hand.
Bath toys
Playtime:
Infant Sitting Chair – as much as we love to hold our little ones, there's comes a time when we need to put them down. Whether it's to free up your hands to get dinner cooked, the house vacuumed, or to provide your little one a place to sit up and play, the Hugaboo Baby Seat gives your baby a safe place to sit in any room of the house. It is recommended for infants ages 3 to 8 months, or as soon as they can support their head. With the attached seat bottom and leg holes, baby will not slide onto the floor and there are also two toy attachment hoops.
Exersaucer or jumperoo
Teethers

Rattles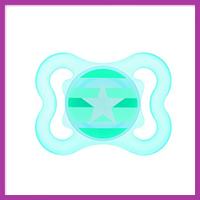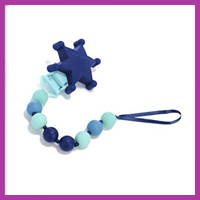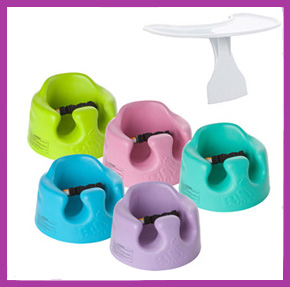 Health/Personal Hygiene/Safety:
Baby Monitor – Just like cell phones, baby monitors have come a long way in the past 10 years. They now come in full color, have WiFi, and can be accessed through smartphones. Our monitor is used daily for nap time and during bedtime. It has a 4 in color screen, night vision, zoom, two-way audio, and I can control the camera with the parental unit – perfect for when baby boy starts climbing out of the crib. I can move the camera and follow him around the room.
Thermometer – I prefer a forehead thermometer which allows me to check the kid's temperatures during the night without waking them.

Baby mittens – I never heard of these till the day after my 1st son was born, and by then it was too late he had already scratched his face. These are great for the first few days while baby's nails are sharp and before you have a chance to cut them. Their nails grow so quick and the mittens are an easy way to prevent them from scratching their faces for the first week.
Infant nail clippers – Who knew a one day old could have such sharp nails. Prevent your little one from scratching their face all up.

Bulb Nasal Aspirator – Most hospitals, at least the three where my children were born, sent home a bulb nasal aspirator at discharge. If not, it's good to have one on hand to help clear those boogers.
Diaper Rash Cream
Diaper changing area/Dresser- an actual changing table was one of the least used piece of furniture for our oldest. I was not a fan of all of the shelves exposed, and did not like having a bunch of baskets that the kids could get into as they started walking. For #3 we chose a three drawer dresser that had a removable changing tray for the top, that way the dresser can grow with my son. As he gets older we can remove the changing tray and continue using the dresser.
Changing Pad & Cover
Diapers & Wipes – You can never have enough diapers and wipes, check for deals and start stocking up! If this is your first child, you may want to have a few brands to try out, see which brand you prefer or make sure baby does not have a sensitivity to one brand.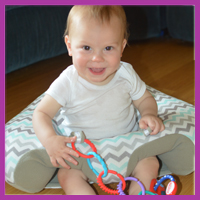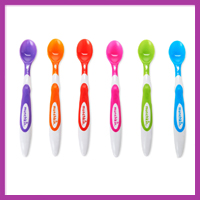 Pacifier & Pacifier Clip – If you decide to use a pacifier and your child takes to it, my third child was the only one who would occasionally use one, I do recommend a pacifier clip. I always said I hated how they look clipped to a child but after loosing three pacifiers in a week while we were out of the house, I purchased one and it was well worth it. No more lost pacifiers and having to constantly pick them up and wash them as they drop on the floor.
2-3 Soft blankets – Although I never use blanket in the crib, my children have always slept in sleep sacks, I do love to snuggle up with baby boy and nurse him with a comfy blanket. They also help to provide extra protection in the cold weather, and are perfect for tummy time. The MiracleWare Serenity Blanket is our little guys favorite blanket. It's super-soft and features 4-layers of 100% cotton muslin, this oversized blanket can be used not just in his infant years, but for years to come as well..