This Minecraft cupcake cake is made using a square cupcake pan, Wilton star tip and the Wilton Color Right System to color the white frosting. There is a booklet included in the Wilton box that helps you to determine how many drops of each color to use to get a color similar to the Minecraft Sword.

Do you have a Minecraft fan in your house or are you planning a Minecraft birthday party? Make a Minecraft cake using cupcakes! You will need 45 cupcakes to make this Minecraft Sword Cake. Vanilla frosting colored in three different teal/blue/greenish colors and chocolate frosting (or brown frosting).
How to make a Minecraft Cupcake Cake:
Step by step directions:
Bake 45 cupcakes.
Separate white frosting into three bowls. Color the frosting in preferred colors.
Assemble the sword.
Place frosting into decorating bag and using the Star tip, pipe frosting onto cupcake as seen in the photos below.
On certain cupcakes you will need to use two colors to do a border with the darker teal.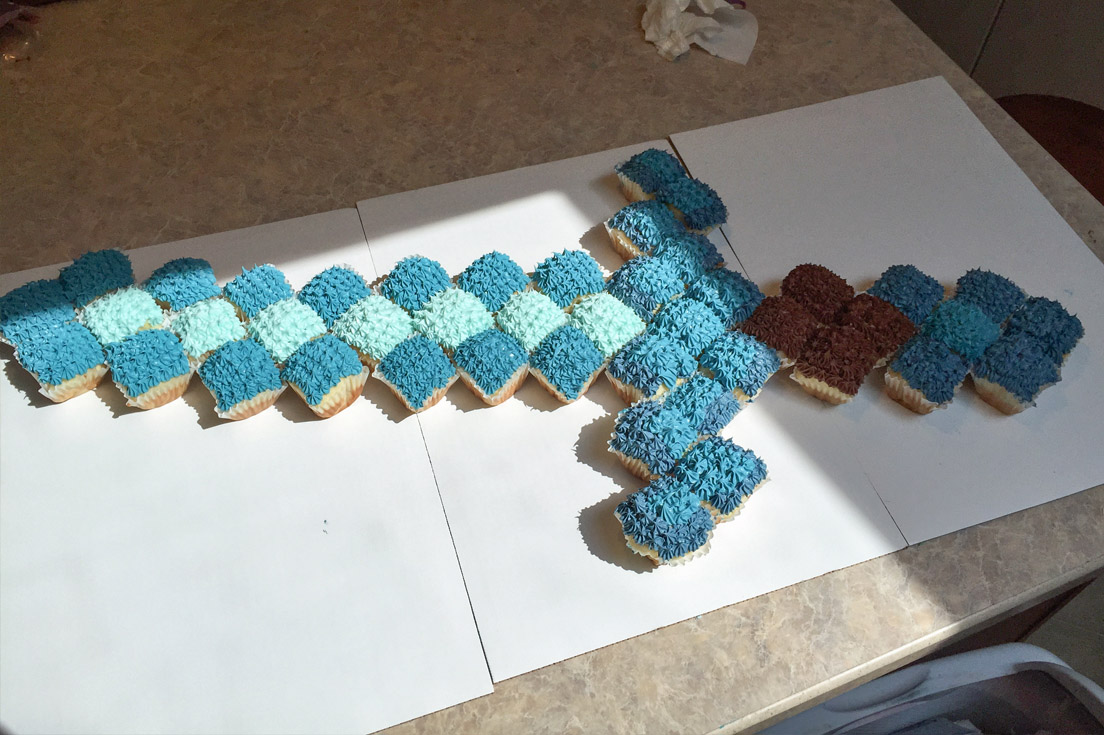 Minecraft Party Food:
Minecraft Rice Krispies Treats made with green and black frosting.