I am a member of the Collective Bias®  Social Fabric® Community.  This #CollectiveBias #CoffeeJourneys  shop has been compensated as part of a social shopper amplification for Collective Bias, Millstone® Coffee, and Mr. Coffee®.
Now that I have two little boys, two active dogs, and husband that works long hours I realize how I used to take quiet time for granted. It's  hard to get any time to myself once the kiddos are awake so the morning time before the kids get up for school is mom time, sipping on my cup of coffee while reading a magazine or catching up on the news & weather. I look forward to that 10-15 minutes every morning, a little peace and quiet while recharging for the days activities.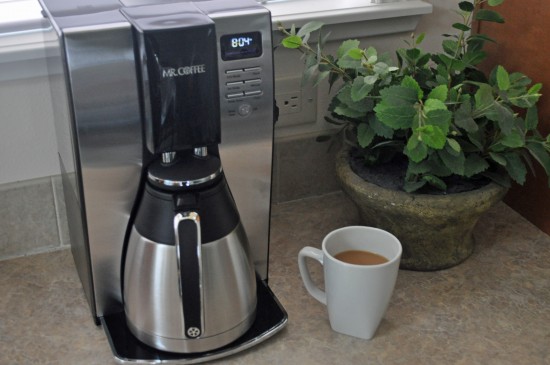 I never drank hot coffee until about two years ago, I had always been an iced coffee fan even throughout the winter, but about two years ago when our family moved back to New England my husband started with morning coffee and I soon followed along. I now need my coffee in the morning, and if you're an avid coffee drinker like myself you can imagine how upset I was a few weeks ago when my coffee maker decided to stop working. Now I have my morning coffee with the best coffee maker thanks to my new Mr. Coffee® 10-cup Optimal Brew™ Thermal Coffee Maker, as well as Millstone® coffee.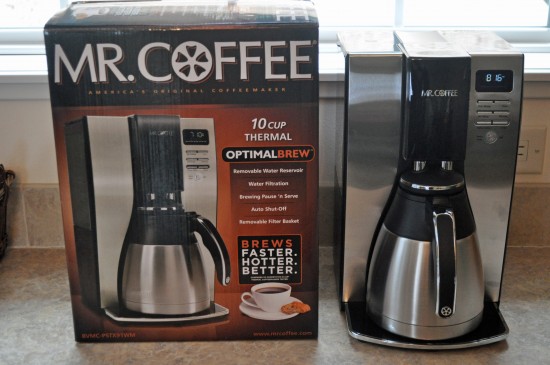 Keep on reading because you'll get a chance to win one as well!
Millstone® coffee contains 100 percent premium Arabica beans and is available in a variety of flavors available at Walmart including the popular Kona Blend, and Hazelnut Cream. While my husband prefers his coffee black, I'm more of a flavored cream & sugar gal and was excited to try out some Millstone® flavors including chocolate velvet, caramel truffle, and my usual french vanilla. I love waking up to the sweetness of the Millstone® Caramel Truffle, a warm cup hits the spot and gets me ready for the day.
Now I'm back to enjoying a fresh hot cup of coffee in the morning, ready when I wake up thanks to my Mr. Coffee® 10-cup Optimal Brew™ Thermal Coffee Maker with fresh brew timer. If I happen to catch a little extra sleep or get too occupied in the morning, the vacuum-insulated, stainless-steel thermal carafe keeps the flavor fresh and the coffee hot for hours. Not only is this coffee maker quiet and not beep 100 times like our other coffee maker, but it brews 10 cups in less than 7 minutes, great for when we have friends and family over.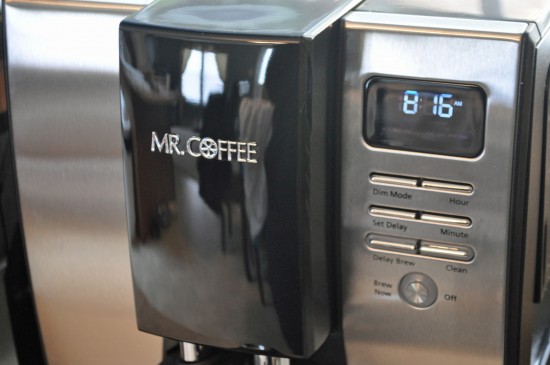 Do you enjoy flavored coffee? Or prefer the more traditional 100% Colombian coffee or breakfast blend?

You can purchase both the Millstone® coffee varieties & Mr. Coffee® 10-cup Optimal Brew™ Thermal Coffee Maker at Walmart.
Want to win a Mr. Coffee® Optimal Brew™ 10-cup Thermal Coffee Maker and Millstone® coffee?
Giveaway has ended.