Did you know today is National Ice Cream Day? Stop by your local McDonald's to celebrate with a free Vanilla Cone and the chance to win soft serve for life!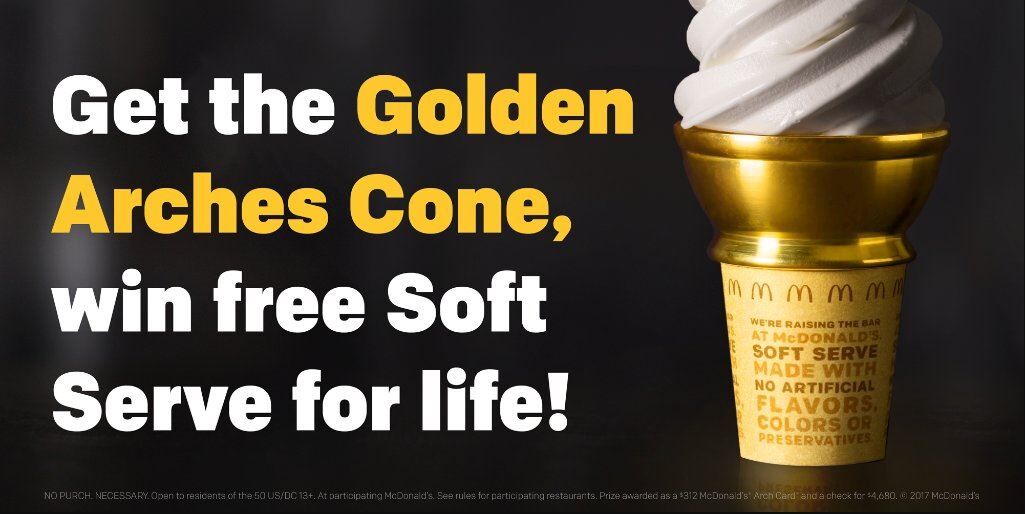 That's right, you could win soft serve for life! How fabulous would that be! I LOVE Soft Serve! Find the Golden Arches Cone – an exclusive, limited edition cone that will be randomly selected for one lucky fan, giving them free McDonald's soft serve for life. This cone will be revealed in-restaurant on Sunday, 7/16 during National Ice Cream Day between 2-5 p.m. local time.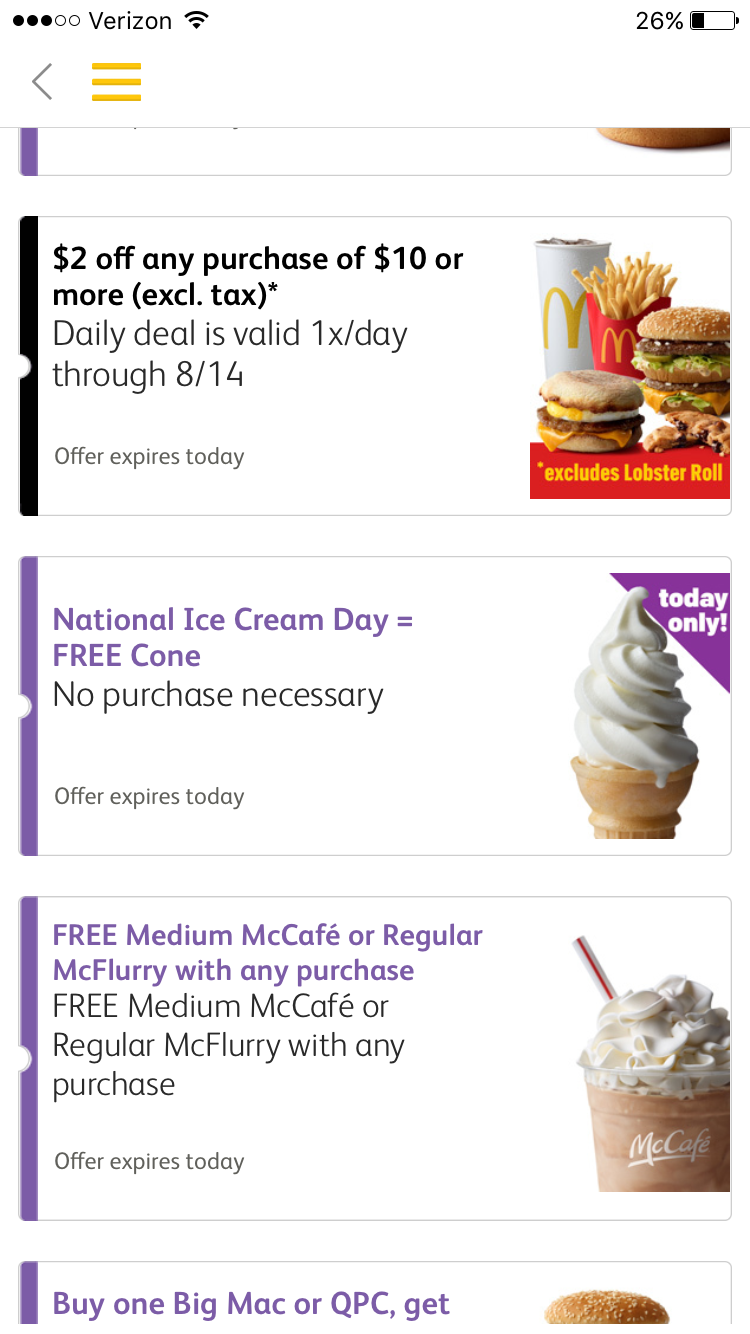 One Free Vanilla Cone
Download the McDonald's mobile app, visit a participating New England McDonald's this Sunday, and redeem your free vanilla cone. No purchase necessary!