I participated in an Influencer Activation on behalf of Influence  Central for TruGreen. I received a promotional  item to thank me for my participation.
It was a beautiful sight stepping foot outside this morning and seeing the last of the snow finally melted. This past winter just dragged on and the kids and I are excited to finally get outside and play. This will be our first spring in our new house, and we're looking forward to having friends and family over and entertaining. When house hunting, one of the main aspects that won me over, is the ability to entertain, and the large yard. My husband and I have always enjoyed entertaining and hosting outdoor get togethers, filled with BBQs, lawn games, and laughter.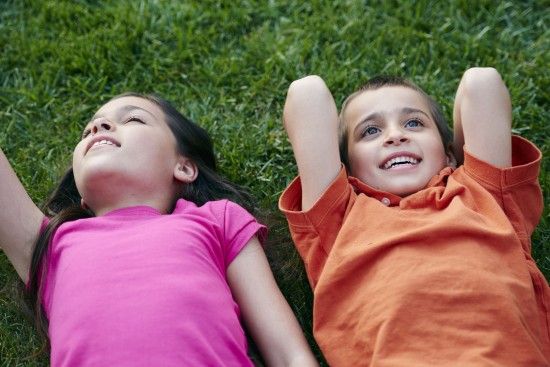 Some of my fondest memories as a child, was playing in our backyard, and having family over for BBQs and even as an adult, I still enjoy being surrounded by family and friends outdoors. If it's not raining, our family is outdoors. The kids are always playing in the yard, or riding bikes with the neighbors, and we often cook meals on the grill, in fact I just stocked our freezer full of ribs, chicken, and burgers this past week anticipating the weekly BBQs with friends. Having a nice yard not only adds curb appeal, but it makes me want to go outback and enjoy the fresh air with the kids and neighbors. The children love the green grass as it gives them an area to run around and play.
TruGreen, America's #1 lawn care company wants more families to get outside this year and enjoy their beautiful lawns.   It's been proven that homeowners would spend more time outdoors if they had an improved yard, and TruGreen lawn and landscape services can make that possible.
Results from a recent TruGreen's National Live Life Outside Survey:
3 out of 5 of Americans agree that their yard is their favorite place at home to spend quality time with family.
2/3 Americans said their fondest family memories involves spending time together with friends and family in their yard.
1/3 of homeowners said that they spend more time outside because they have an improved yard.
46% of all Americans surveyed said if they had a greener, more maintained and healthier lawn, they would spend more time outside.
I have found that spending time outside has allowed our family to bond, and create memories without the distraction of technology. We are happier as a family, and I feel more connected to our friends and our neighbors. If it wasn't for spending time outdoors with our neighbors, we wouldn't have the amazing friendship that we have today.

The fun awaits you on the other side of the door, live life outdoors.
Win a yard makeover!
Enter the TruGreen Yardleys' Sweepstakes where one grand prize will receive everything you need for the perfect outdoor living room, including a 3,000 Gift Card to purchase outdoor furniture,  1 year of TruGreen Service, and outdoor movie theater including a movie projector and screen.
Connect with TruGreen: Website | Facebook | Twitter @trugreen
Would you spend more time outdoors if you had a more maintained and healthier lawn?