Although it doesn't look like spring has arrived by stepping foot outdoors, the sneezing and itchy eyes let me know it's here. My asthma has been flaring up at night for the past couple of weeks,  so I have been making sure to do some extra cleaning around the house, and vacuum every few days. While vacuuming picks up majority all of the pet hair, there are still allergens in the air, which is why an air purifier has always been a must have in our house.  Honeywell could not have sent us their new QuietClean Tower Air Purifier at a better time, in just one night I could already tell the difference.
Whether you are a pet owner, or are a foodie who enjoys making recipes, having an air purifier in the home is one way to reduce allergens and smelly odors. With a variety of air purifiers available, Honeywell has made it easy to find the best one for your family.
'Are You Cleaning Cluelessly?' Quiz:
Take the 'Are You Cleaning Cluelessly?' quiz to see what type of Honeywell air purifier would fit your needs, plus for taking the quiz you'll be entered for a chance to win a Honeywell Air Purifier! The quiz is only available through May 10th, so don't miss out!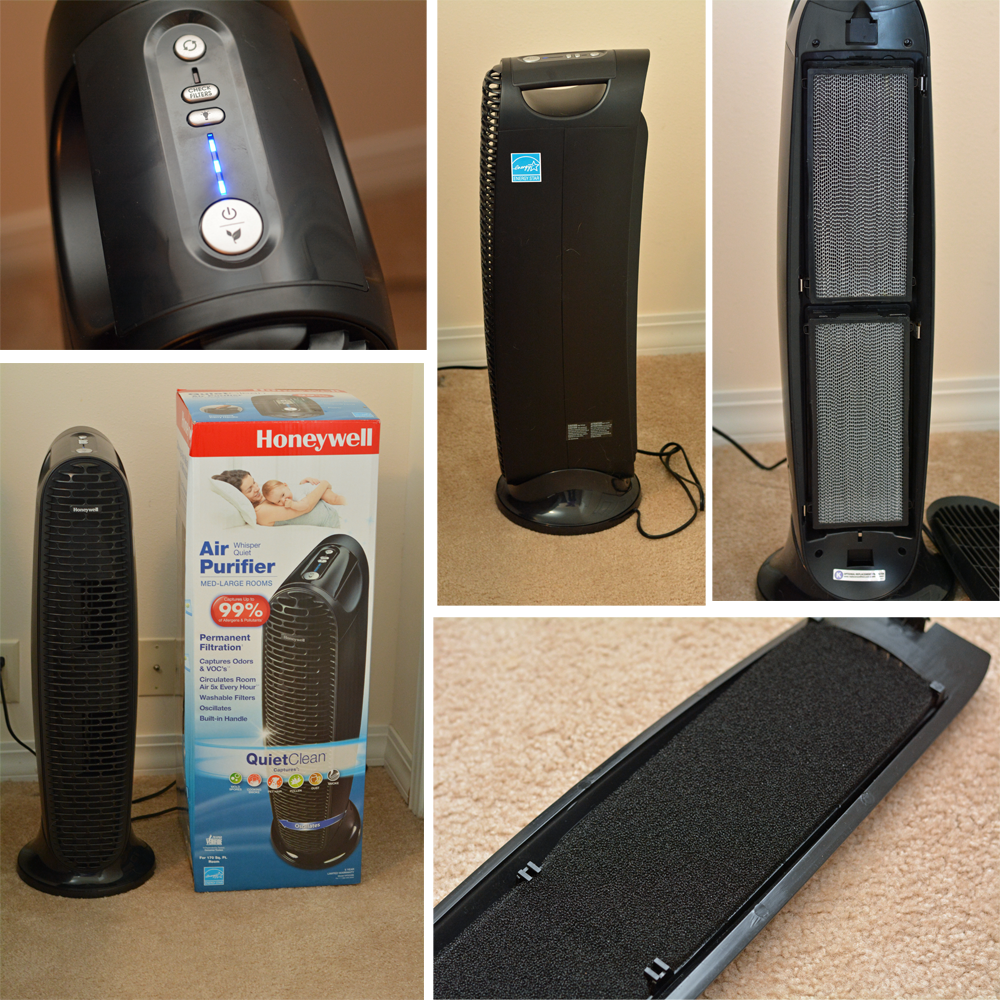 Honeywell – QuietClean Tower Air Purifier
Model: HFD230B
Captures up to 99% of allergens and pollutants – mold spores, cooking smoke, pet hair, pollen, dust, and smoke.
Built in carry handle
Washable filters
Circulates the room air 5x every hour
Oscillates
For med-large rooms up to 170 sq ft
Patented 3-step filtration system
Pre-filter captures large particles like hair, pet fur, lint and dust
Patented ifD high performance filter captures microscopic particles like pollen, fine dust, pet dander, mold spore and smoke
An ionizer charges the filtered air with negative ions to help boost cleaning power and freshen the air.
Available to purchase from Best Buy.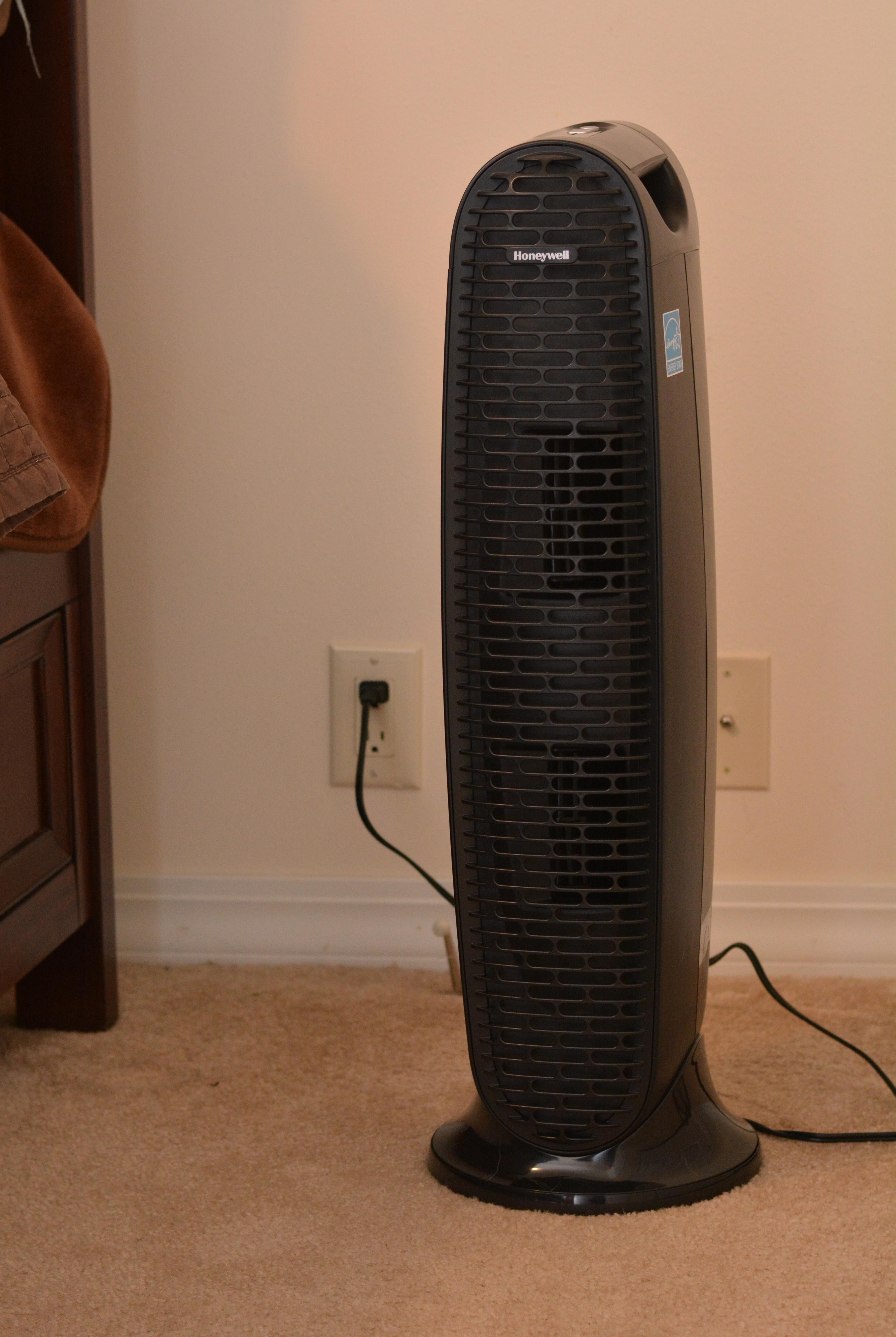 Although originally planned for our living room, I decided to place the Honeywell – QuietClean Tower Air Purifier HFD230B in black in our bedroom which is just shy of 170 square feet. Being allergic to our dogs, we do not allow them in our bedroom to help cut down on the pet dander and allergens around our bed. My asthma has been under control for years, but the past two weeks it's been flaring up while I sleep during the night. After turning on the Honeywell Tower Air Purifier and seeing the difference in my breathing proved to me that the allergens do travel as much as I try to keep them out of our bedroom.  Although I vacuum it twice weekly and the floors were clean, the air I was breathing was not. Before turning on the Honeywell Tower Air Purifier, I would have to take my inhaler every night during the night, since turning it on almost a week ago I have only used my inhaler once at night.
We have owned a few different air purifiers in the past, and some of them got to be quite expensive in the long run as they needed new air filters every so many months. The Honeywell – QuietClean Tower Air Purifier HFD230B features permanent washable filters, so you won't have that out-of-pocket cost every few months, just rinse with water every 3 months to clean. There are three different cleaning levels (speeds) on the Honeywell – QuietClean Tower Air Purifier HFD230B; low, medium, and high, and even on the highest setting, it is still fairly quiet, and sounds like a fan on low. The carry handle, makes it convenient to move around, whether you want to place it on the other side of the room, or transfer it in between rooms.
Would the Honeywell QuietClean Tower Air Purifier suit your family's needs?