Light the way to active play with the Little Tikes 3 in 1 Activity Walker, there are so many fun colors and sounds that will inspire baby to get moving. This activity walker feature over 70+ activities, songs, and sounds and can be used as a walker or activity table.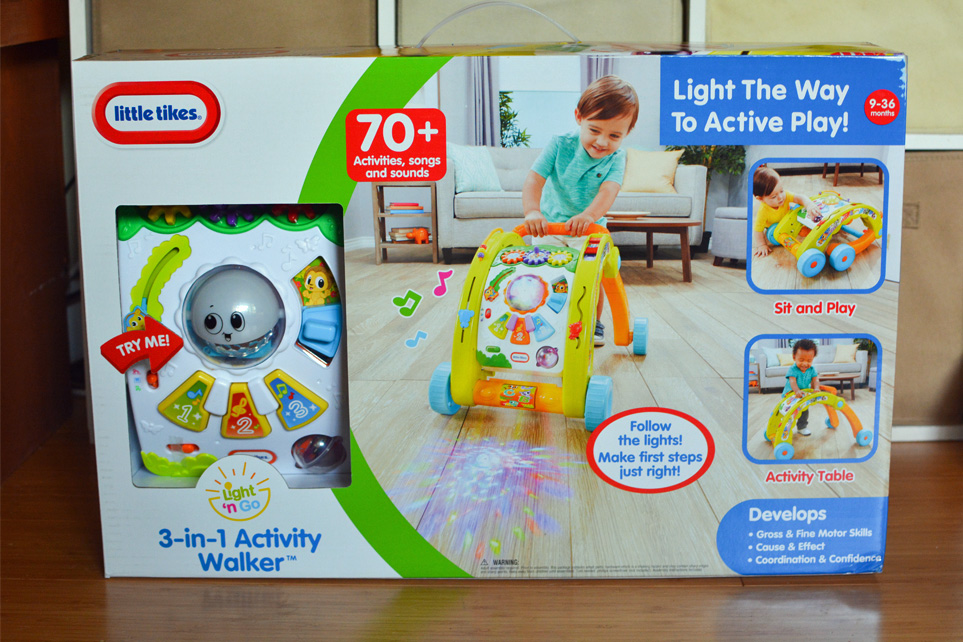 Light 'n Go 3-in-1 Activity Walker provided by Little Tikes.
I forgot how fun and exciting it is watching baby explore new lights, sounds, and textures. It's been six years since we've had a little one in the house and now we have a 15 month old running around.  The toy room has transformed from a room filled with LEGOs, and super heroes to brightly colored baby and toddler toys.
Light 'n Go 3-in-1 Activity Walker:
The Light 'n Go 3-in-1 Activity Walker from Little Tikes features three ways to play, use it when baby is younger as a Sit & Play, then convert it to a Walker, or an Activity Table. As soon as I put it in music mode and pressed the button Baby Boy came running into the room, he loves music and will dance as soon as he starts to hear the tunes.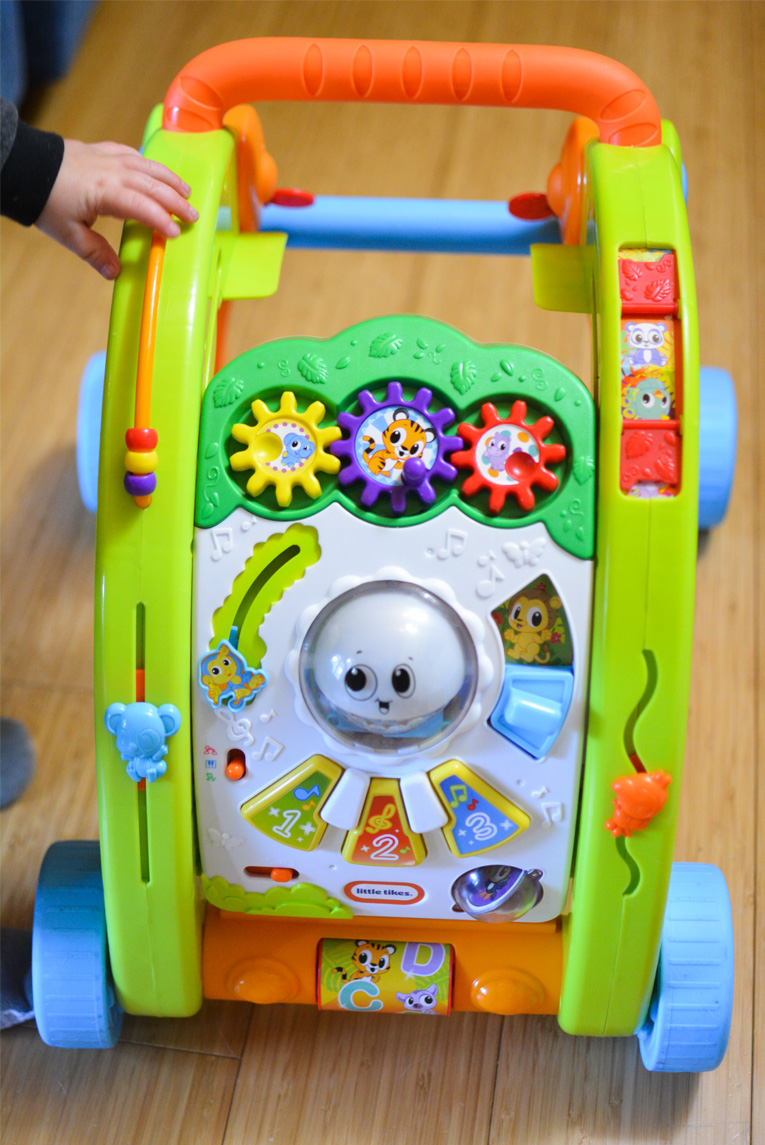 Walker Mode: