I received complimentary LeapFrog products in order to host the LeapFrog sponsored MommyParty. All opinions are my own.
Now that the boys are in preschool and kindergarten I have been trying to bring the love of learning to our home. Each day we sit at the table and work on writing our letters and the boys will also pick out a couple of books to read. This past week Jacob learned the sight word "is" at school, which I didn't know until we were reading a book one night. As we were reading a story he shouted in excitement, "Mom, I know what that word is…."is!" I was filled with shock, joy, and excitement, I never expected it and was so proud of him. He is familiar with some words, like our names, but for him to recognize a word in a book was such a big accomplishment.  I'm looking forward to our journey of learning how to read.
LeapFrog's newest product, LeapReader helps to bring the love of learning not only in the classrooms but also to in the home. With the LeapReader and the complete Learn to read and write series children will be able to learn to write letters, sound out words, listen to audio books, and learn to recognize words. This past week we had preschool and kindergarten friends over to check out the LeapFrog's new LeapReader.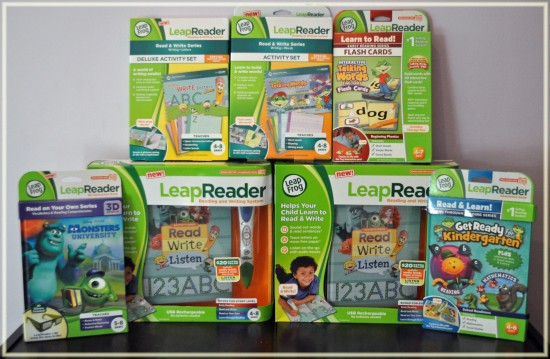 "LeapReader is the complete learn-to-read-and-write solution that combines three essential literacy skills: reading, writing and listening. LeapReader is designed to enhance vocabulary development and reading comprehension to help children become confident, independent readers and writers."
LeapReader Reading & Writing System:
Library of 150+ books, workbooks, audio books & more
Holds audio for up to 40 books or 175 songs
Sound out words and read sentences
Trace letters on mess-free paper
Listen on-the-go with audio books.
USB rechargeable – no batteries needed
Available in green, blue or pink
Recommended age: 4-8
Learn to Write Letters with Mr. Pencil Writing Workbook
700+ interactive trace & write letters
Audio coaching & support
Writing appears on special paper
Talking Words Factory Writing Workbook
Combine letters to make words
Explore early phonics
Writing appears on special paper
Talking Words Factory Flash Cards:
Build words with 40 interactive flash cards
Combine letter sounds to build 100 + words
400+ interactive responses and 5 words-building games
Spell, sing, and rhyme your way to word-building fun
Includes storage box
Read & Learn! Learn Through Reading Series – Get Ready for Kindergarten Book
Teaches: Reading, Mathematics, Social Studies
LeapFrog Disney-Pixar Monsters University 3D Interactive Book
Teaches nouns & verbs, deductive reasoning, position words.
3D glasses included
Learn to Read. Learn to Write. Learn through Listening.
This year our town offered full day kindergarten for a fee, so half of the kindergarten students go full day, while the other half go half day. Since Jacob's kindergarten class is only half day, they do not get the extra three hours a day that the full day kindergartener has so it's important for myself and the families to spend time a little extra time with our children to help them read, and practice their handwriting. The LeapReader Reading & Writing System is an interactive tool to help them practice their letters, and listen to audio books as they read along. Jacob and his friends thought it was awesome that the pen would magically write on the paper, the pen is mess-free and doesn't include ink, it only works on special paper.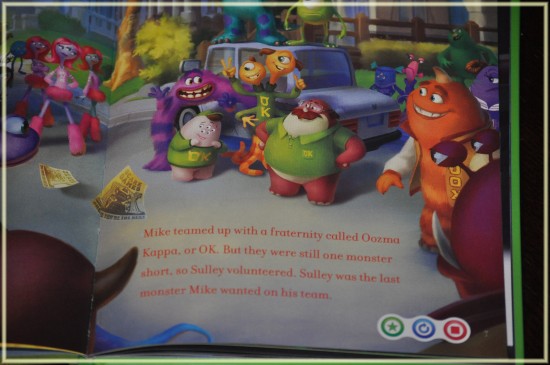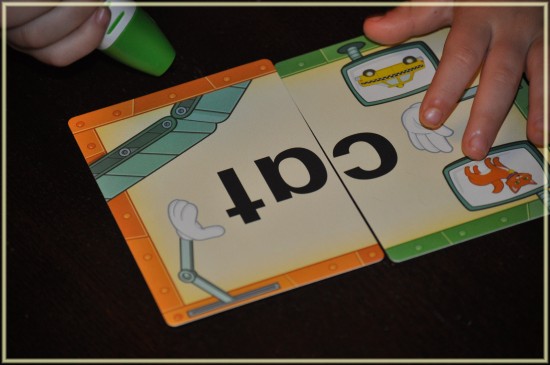 The LeapReader Reading & Writing System can be used at home, on-the-go and in the classroom with multiple children or just one child. Gather the children in a circle, and click on the star icon and the audio will begin reading the book. Once a page is complete click on the green start on the bottom of the page and a question will be asked allowing the children to interact with the book, the question will not only spark conversation but will leave the children eager to listen so that they will be able to answer the next question.
 I received complimentary LeapFrog products in order to host the LeapFrog sponsored MommyParty. All opinions are my own.