Yoplait Yogurt isn't just for breakfast, it can be used as a wholesome snack option as well. There is a large amount of flavors to choose from, and everything from fruits to desserts for those wanting to satisfy their sweet tooth without over indulging.
Growing up one of my favorite memories visiting my grandparents was centered around snack time,  particularly frozen yogurt. My grandmother would always mix vanilla yogurt with fresh berries and spoon it into individual plastic cups, and they would be in the fridge waiting for my siblings and I to arrive. Although my grandmother is no longer around, I find myself making frozen yogurt for my children, and hope to one day make it special memory for my grandchildren as well.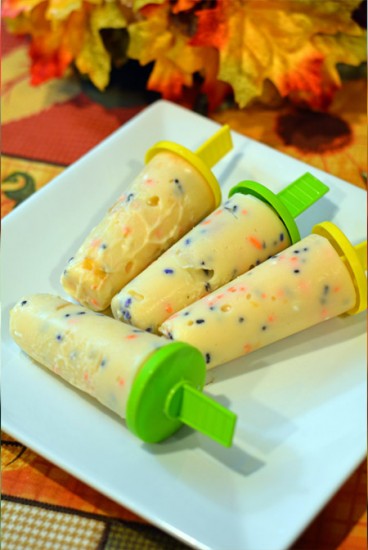 With our house decorated for fall, I decided to change up our summer berry frozen yogurt and made Halloween popsicles instead. Since we were running low on yogurt, and only had pink in the fridge, we stopped by Walmart once the kids got home from school and they picked out the Yoplait Fridgepack with orange (peach) yogurt for Halloween.
Spooktacular Halloween Frozen Yogurt Pops: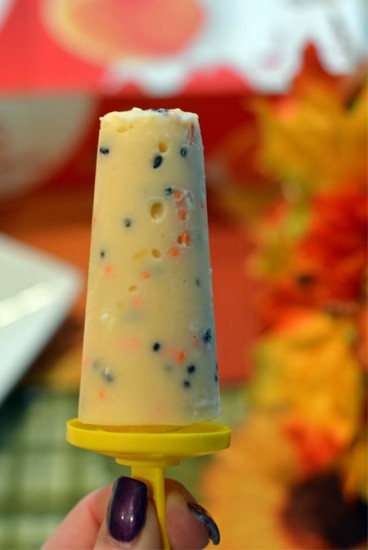 Ingredients:
Peach, or any orange colored yogurt.
Halloween sprinkles
Pop molds, or mini plastic cups/paper cups with popsicle sticks
Directions:
Mix yogurt and sprinkles together
Fill  pop molds with yogurt mixture.
Place in freezer until the mixture starts to freeze
Serve immediately
*To make it less messy, I placed the yogurt and sprinkles in a ziploc bag and cut the corner off. Then piped it into the popsicle mold.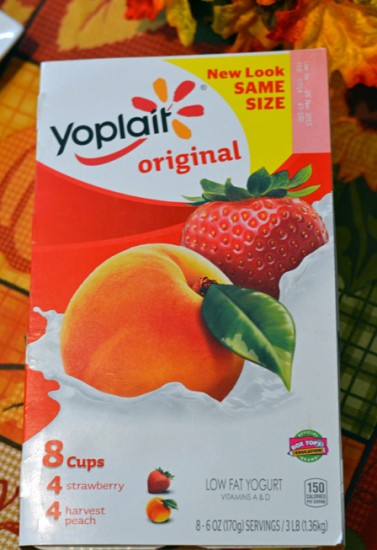 I'm looking forward to getting my hands on the fall flavors including Pumpkin Pie, Pumpkin Cheesecake, Apple Crisp and Caramel Apples. Caramel Apple frozen yogurt popsicles sound amazing!
Learn more about Yoplait Yogurt and the varieties available at Walmart.
How do you enjoy Yoplait Yogurt throughout the fall season? Do you have a favorite flavor?
This is a sponsored conversation written by me on behalf of General Mills. The opinions and text are all mine.