Last year the Fircracker Red, White, and Blue Bundt cake was a huge hit for the 4th of July, so with Halloween right around the corner we were inspired by the Duncan Hines Limited Edition Autumn Velvets cake mix ‪ to make a Halloween bundt cake.  The new Autumn Velvets cake mix is just one of the new Limited Edition baking products available from Duncan Hines this fall.
Halloween Bundt Cake: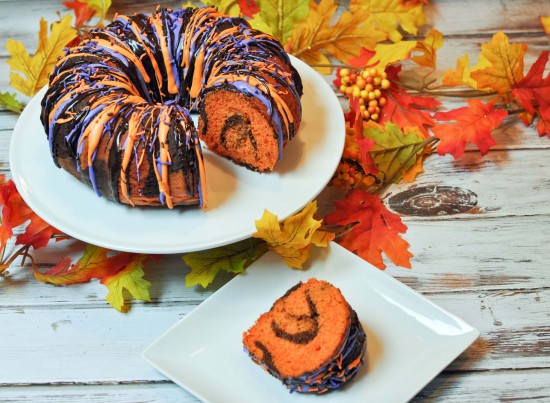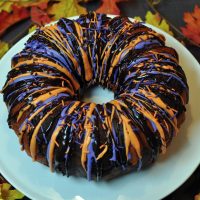 Ingredients
Duncan Hines Limited Edition Autumn Velvets cake mix.

4

eggs

2/3

cup

water

8

tbsp

butter

softened

Duncan Hines Whipped Fluffy White Frosting

Duncan Hines Whipped Fluffy Chocolate Frosting

12

in

Bundt pan

Orange food coloring

Purple food coloring

Sprinkles

optional
Instructions
Preheat the oven to 350°. Spray a 12 cup Bundt pan with vegetable oil spray.

Mix cake batter according to directions. Pour 1/2 of brown cake batter into bottom of the greased pan, then pour orange on top, finish by pouring in the remaining brown batter.

Bake for 40 minutes or until toothpick inserted in center comes out clean. Cool 5 minutes.

Turn pan upside down onto cooling rack and cool cake completely, about 30 minutes.

Divide Duncan Hines vanilla frosting in two microwaveable dishes, put 1/2 cup of chocolate frosting in a third microwaveable dish. Microwave for 15 seconds or until smooth enough to drizzle, make sure to not overheat as it will become liquid. Use the food coloring to make one orange and one purple.

With a spoon, drizzle the chocolate frosting back and forth around the whole ring in a striping pattern, then continue with purple and orange frosting.

Top with sprinkles (optional)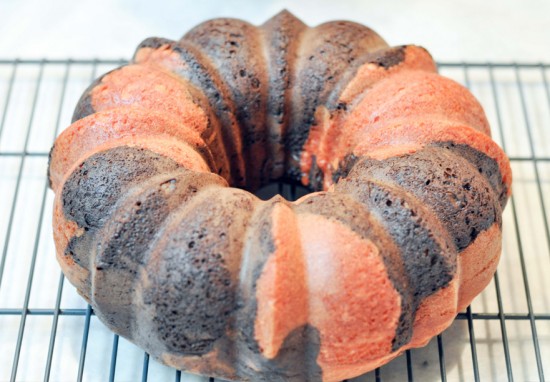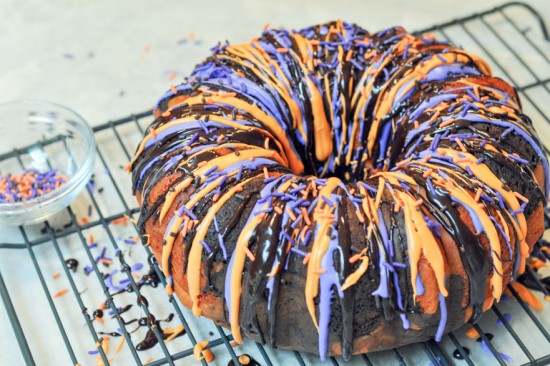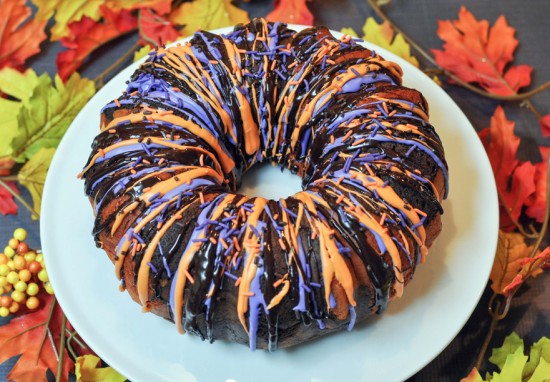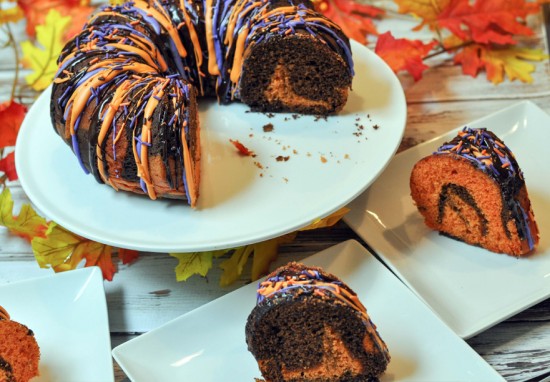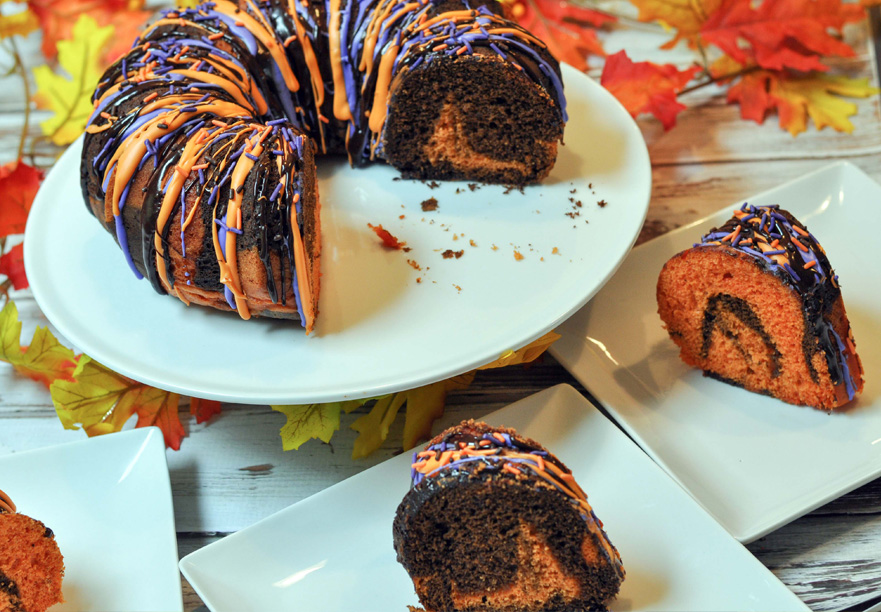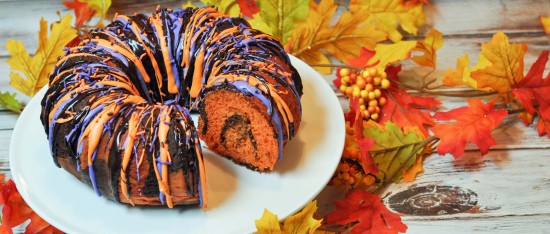 This easy to make cake, will be a hit at any Halloween party.
Will you be making any Halloween treats this year?