Although summer is by far my favorite season, fall trails along in second place. While I'm not a fan of the cooler weather, I enjoy watching the leaves change, apple picking, and of course baking for all of the Halloween parties.

Ingredients: Duncan Hines Limited Edition Autumn Velvets cake mix. 4 eggs, 2/3 cup water, 8 tbsp butter (softened), Whipped Fluffy White Frosting, Whipped Fluffy Chocolate Frosting, Orange food coloring, Purple food coloring, Sprinkles, 12 in Bundt pan.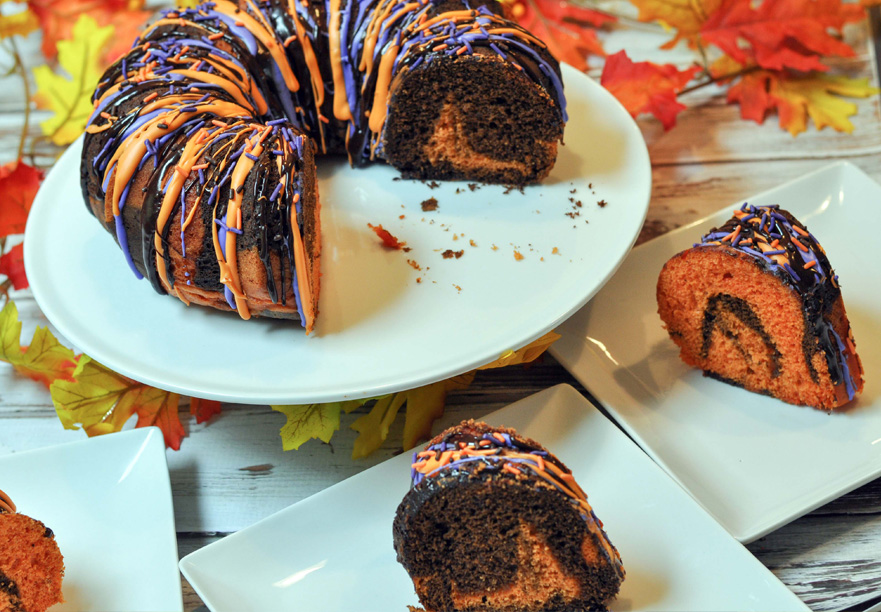 Pumpkin Rice Krispies Treat:
Ingredients: Marshmallows, Rice Krispies, Chocolate Sprinkles, Green Frosting.
Halloween Marshmallow Pops:
Ingredients: Marshmallows, Wilton Candy Melts, Sprinkles, Piping Bag (Ziploc bag)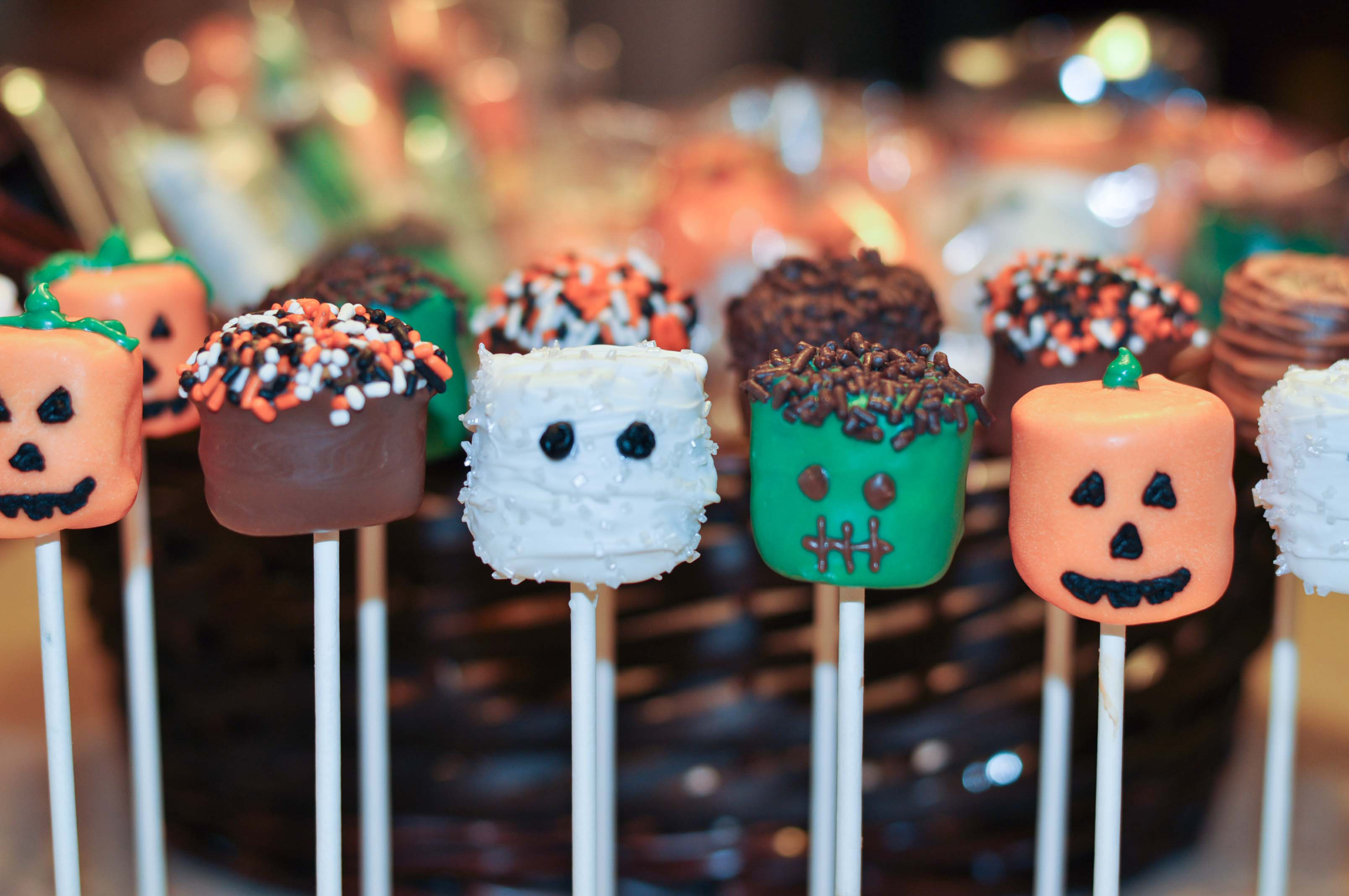 Halloween Chocolate Covered Pretzels:
Ingredients: Pretzels, Wilton Candy Melts, Sprinkles, Piping Bag (Ziploc bag)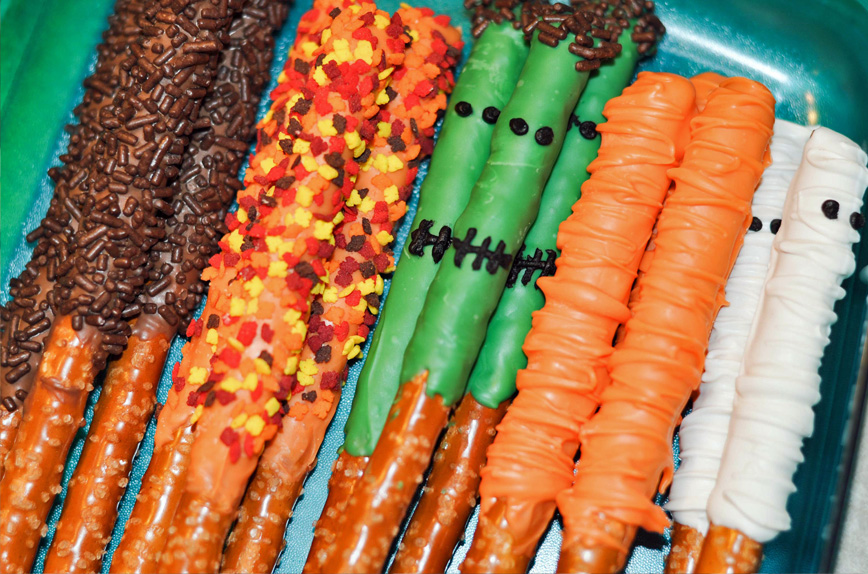 8 cups buttered popcorn, butter, sugar, light corn syrup, vanilla, orange food coloring, m&ms, snickers (or other candy)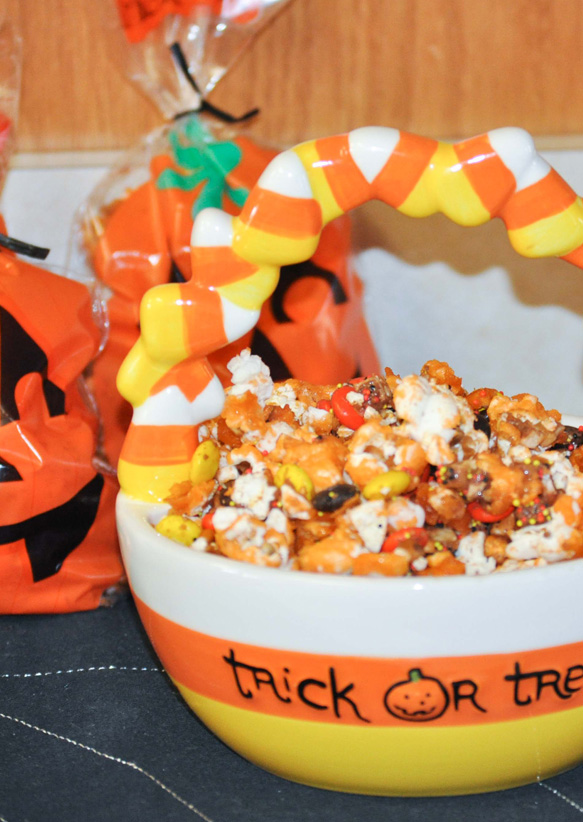 Ingredients: Boxed cake (vanilla or white)+ ingredients on back, Yellow food coloring, Red food coloring (or orange), Vanilla frosting, Reese's Pieces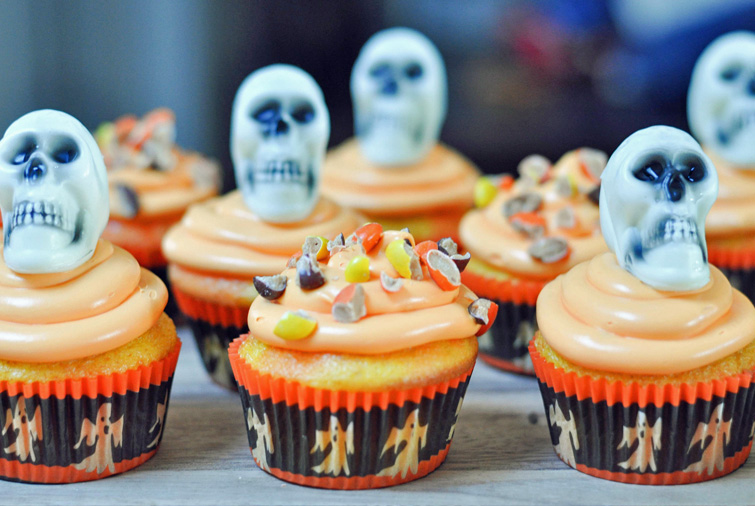 Ingredients: TruMoo Orange Scream (or Chocolate Milk), Vanilla Ice Cream, Crushed Halloween Cookies, Gummy Worms
 
Ingredients: Apples, Whipped Vanilla or Butter Cream Frosting, Caramel Dip  Creamy Peanut Butter, Candy Corn, Yellow food coloring, Orange food coloring (or mix red/yellow), Wax paper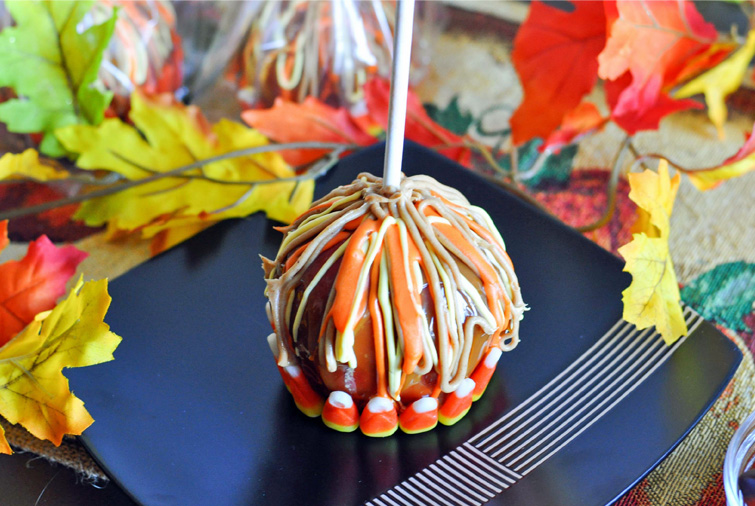 Crescent Mummy Dogs:
Ingredients: Mini Hot Dogs (or Sausages), Pillsbury Crescent, Mustard (eyes)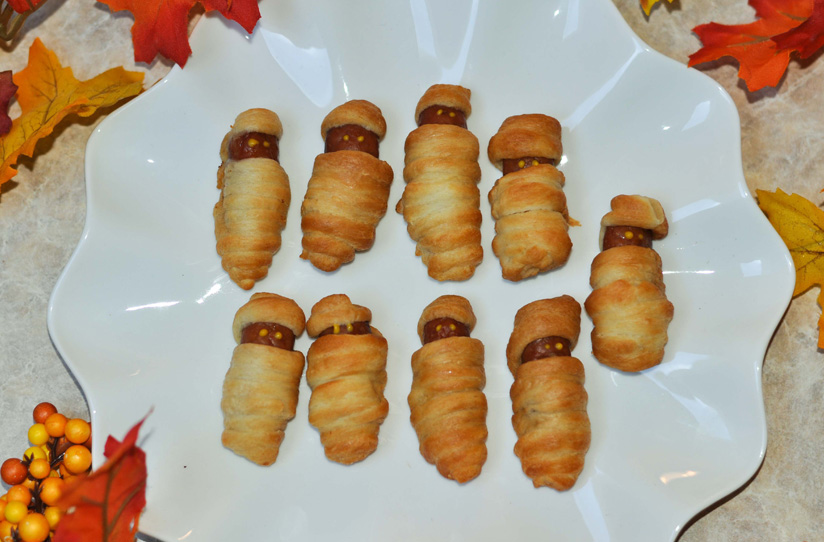 Ingredients: Hawaiian punch, 7-up, pineapple, frozen strawberries, (banana, blueberry, peanut butter for eye)