Without taking the cold weather into consideration, I really do enjoy fall. The leaves changing color, apple picking, Halloween, and sweet treats! Pretty soon we'll be busy getting into the Halloween season by picking out costumes, decorating the house, carving pumpkins, and making fun Halloween recipes.
The TruMoo Orange Scream flavored milk is a fun treat to have in the fridge during October and also can be used to make Halloween recipes. Blend it with some vanilla ice cream, and top it with either whipped cream or crushed Halloween cookies and gummy worms for an easy Halloween ice cream dessert. If you can't find the fun orange flavored milk in your local grocery store you can always use chocolate milk, or substitute orange cream ice cream for vanilla.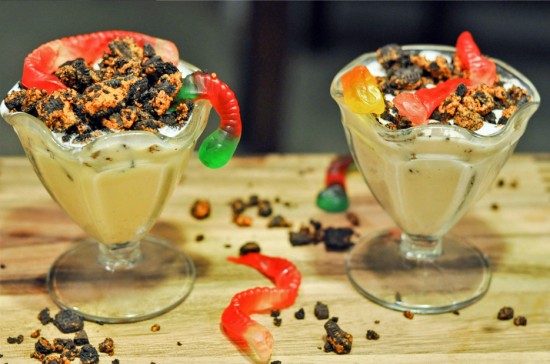 Orange Scream Halloween Ice Cream Treats:
Ingredients:
TruMoo Orange Scream (or Chocolate Milk)
Vanilla Ice Cream
Crushed Halloween Cookies
Gummy Worms
Directions:
Blend the vanilla ice cream and  Orange Scream together. Depending on preference, add more or less milk to make it thinner/thicker. We used 5 scoops of ice cream and 1 cup of milk.
Crush up Oreo Halloween cookies.
Pour ice cream/shake mixture into individual size cups.
Top with crushed Halloween cookies & a gummy worms
Serve immediately
These TruMoo Orange Scream Halloween Ice Cream Treats are easy to make, and are perfect for an afternoon dessert or to serve at a party.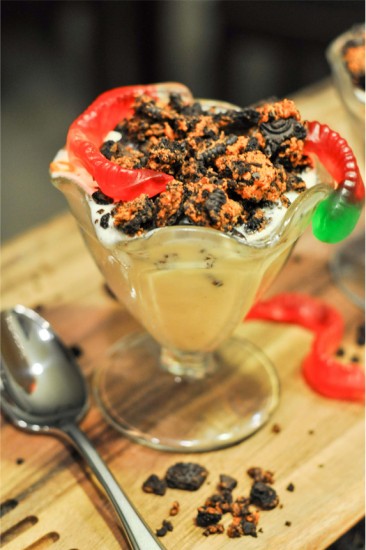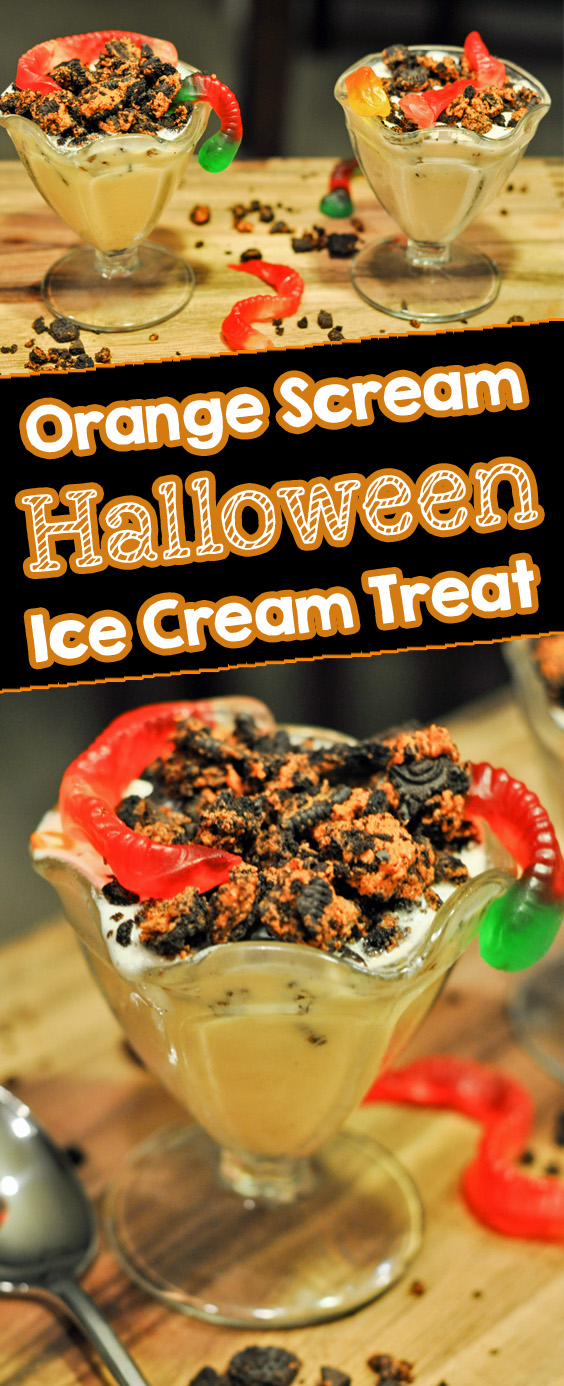 Do you have a favorite Halloween treat?
Save
Save
Save