This year Jacob is more excited then ever for his Valentine's Day party at school. I don't think he really understands what it is, but he's more excited then Christmas. We're supposed to get a big snowstorm this week and for once I hope they don't cancel school, he has been counting down to his party for the past 10 days.
With the weather below freezing outside, we've been staying warm inside making Valentine's Day crafts and treats. This year, thanks to CVS/pharmacy we're making bite sized treats made with pretzels, chocolate, and Valentine Candy Corn.
Pick up a bag of pretzels, Hershey Kisses, and Valentine Candy Corn at CVS/pharmacy and make these super easy and delicious Valentine's Day treats in just a few minutes.
Just place a Hershey's Kiss on a small pretzel and pop it in the oven until the chocolate is soft. Take it out of the oven and top each with a Valentine's Day candy corn, quick & easy!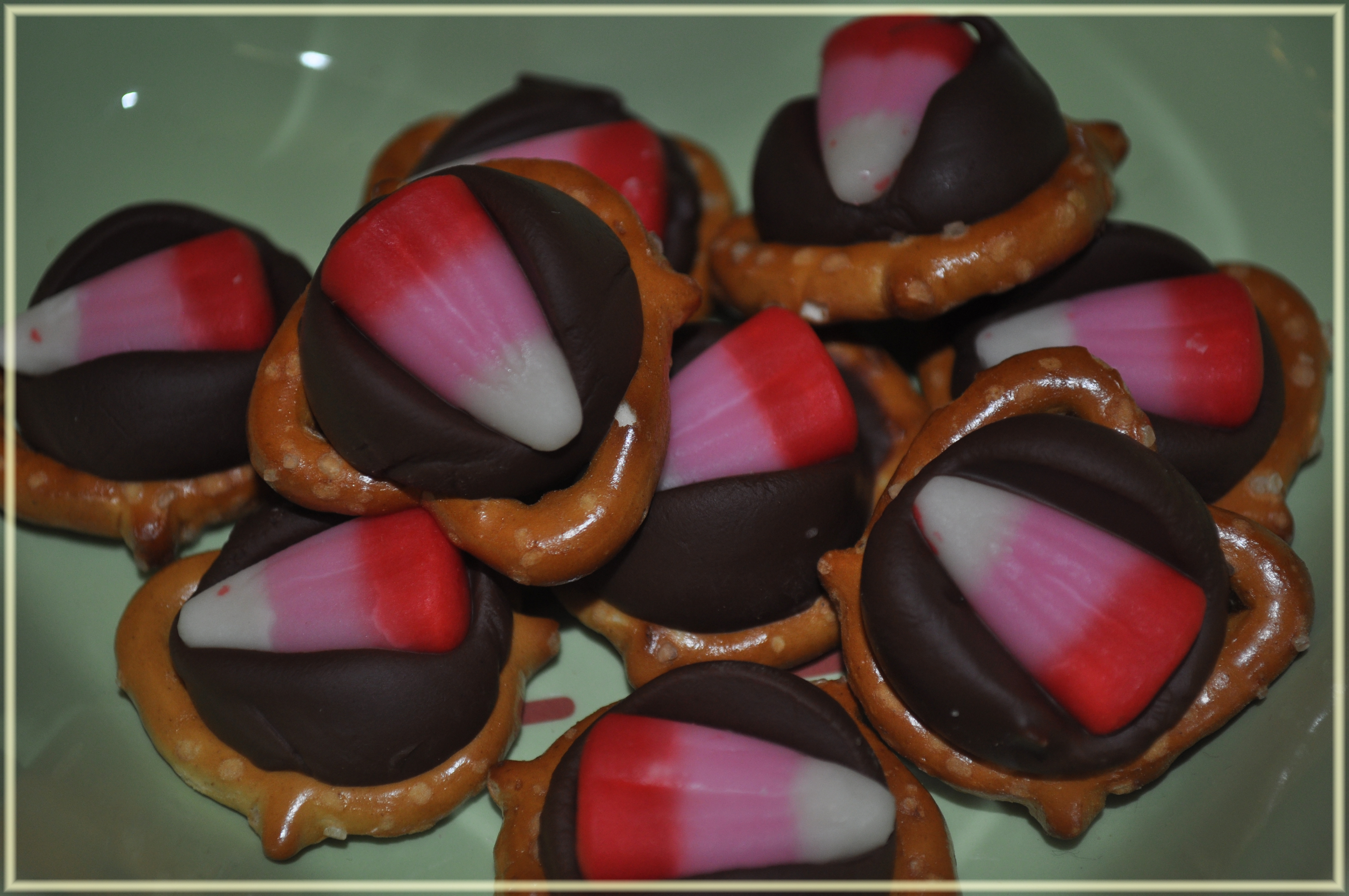 While at CVS you can also pick up Valentine's essentials and décor, including festive wreaths, champagne glasses and votive candles, picture frames, stuffed animals, classroom cards, candy and more.
Want to be a little more creative? Personalize your gifts at the photo shop with a photo book, greeting card or photo canvas.
This post is brought to you by CVS/pharmacy.