From taking a horse drawn carriage ride, to a memorable night at the Bavarian Inn with swimming at the indoor waterpark, playing putt putt golf at the family fun center to eating the World's Famous Chicken dinner, adventures awaits you in Frankenmuth Michigan at Bavarian Inn Lodge.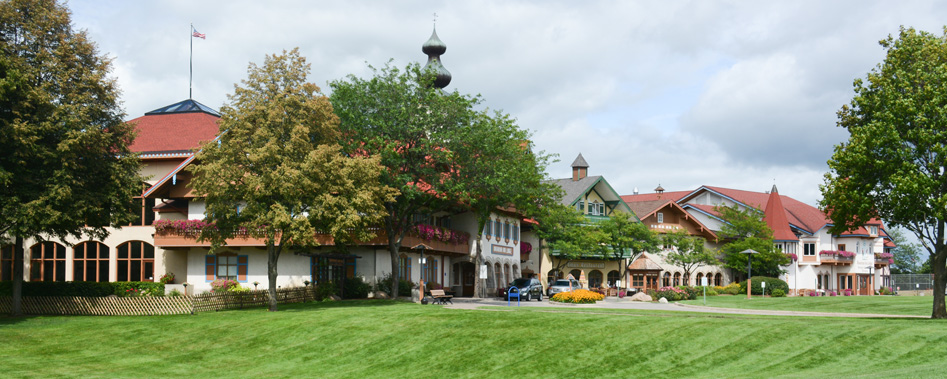 When planning our annual family road trip to Michigan this year, I had at least one stop in mind, the Bavarian Inn Frankenmuth, and Bronner's Christmas Wonderland, the world's biggest Christmas store. We drive by the Frankenmuth exit year after year on our way to the U.P. and this year was our year to make the stop.
A big part of our trip is spent in the car and visiting with friends and family so I wanted to break up the trip by adding a few family attractions on our itinerary.  I wanted a place where we could create memories with the kids, that we could just park our car for at least 24 hours and walk around, swim and sight see. The Bavarian Inn was exactly that, a family friendly destination with a Bavarian-themed indoor water park, a mega arcade, and an 18-hole indoor mini golf course the kids has a absolute blast.
Bavarian Inn Frankenmuth
Explore Frankenmuth's unique German heritage and Bavarian architecture, German food, entertainment and more the at Bavarian Inn Lodge, a family friendly destination.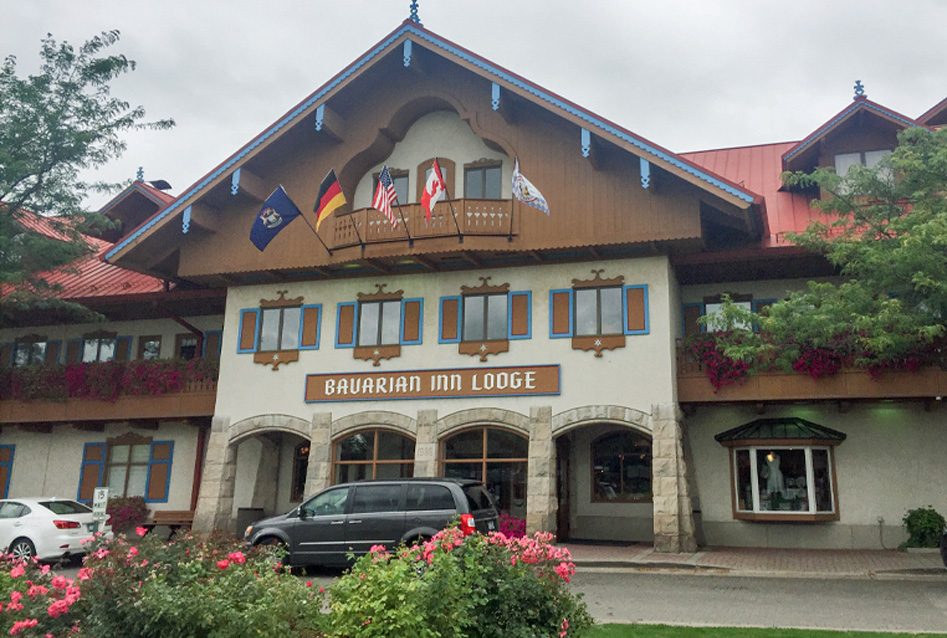 Bavarian Inn Waterpark:
Four Indoor Pools, Three Whirlpools, and 2 Water Slides.
The Bavarian Inn Lodge has four indoor pools and three whirlpools. One pool and whirlpool are reserved for adults only. There are also two waterslides – The Tower Twister Body Slide and The Bavarian Blast Tube Slide. Located just in front of the waterslides is the toddler play pool that is perfect for the little guests to enjoy. This Frankenmuth indoor water park is sure to be a favorite among the kids.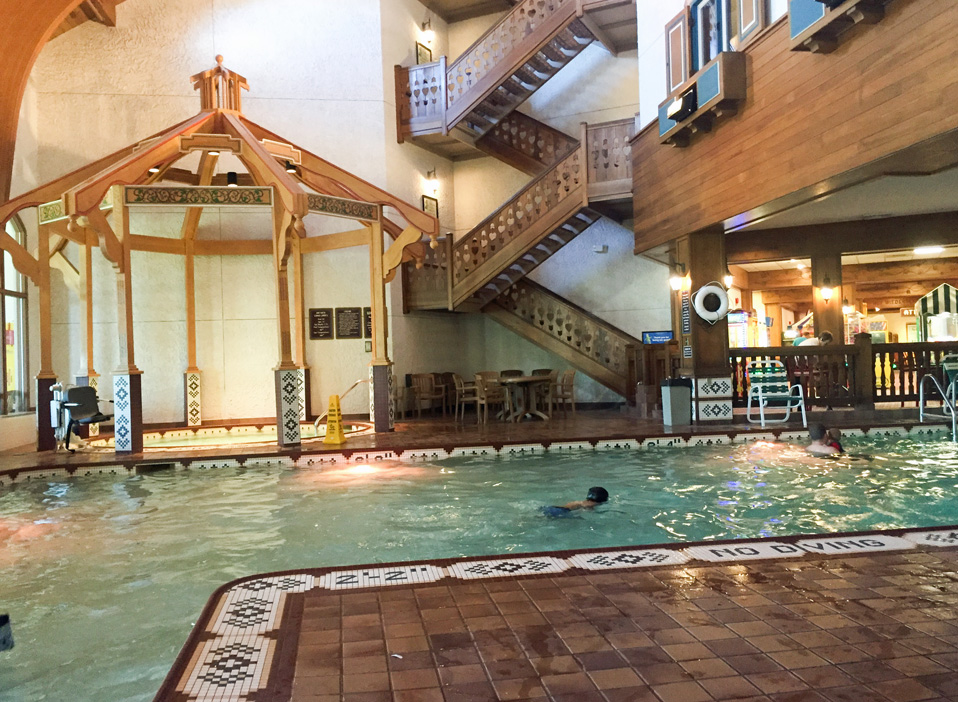 Family Fun Center
Two-story Children's Village play area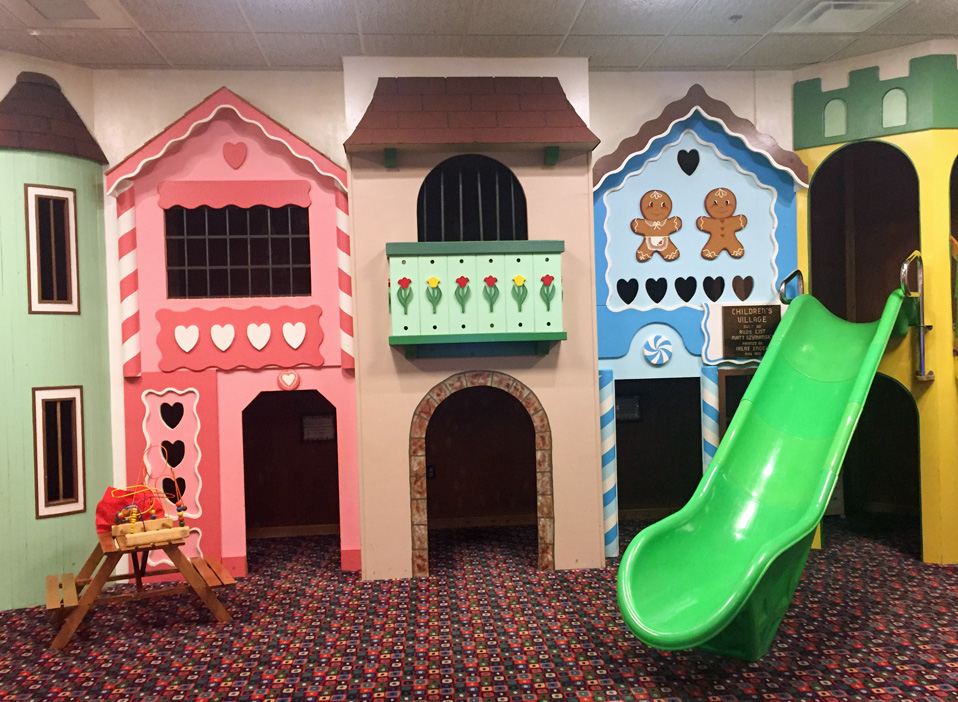 The two-story Children's Village play area is fun place for the younger kids to play while older siblings are swimming in the pool or playing games.
Arcade
Located in between the pools is the arcade with over 160 games. As a mom of three, I love that there is no keeping track of coins or tickets, all money and tickets are loaded onto a Willy's Play Card.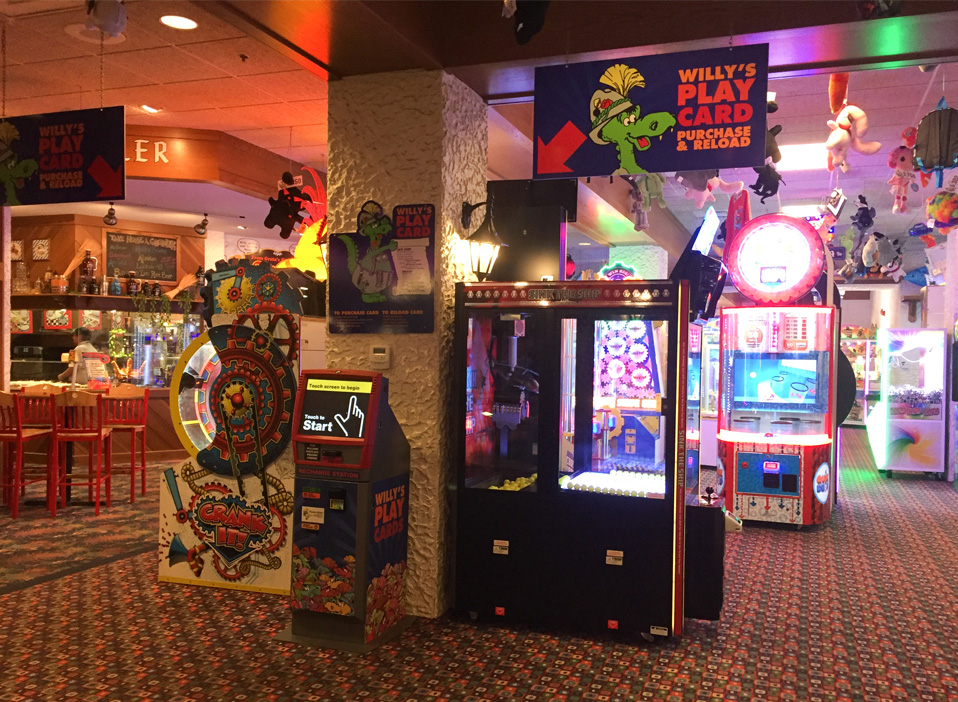 Grab a bite to eat at Ratskeller Café.
Take a break from swimming or playing in the arcade and grab lunch or an appetizer at the Ratskeller Café.
Enjoy a family game of Bavarian Inn Lodge Putt Putt Golf.
Play a round or two of putt putt golf at the 18-hole indoor mini golf course.
Family Karaoke
Family karaoke is offered on Friday & Saturday nights in the Lodge Family Fun Center.
On-site breakfast, lunch, or dinner options:
Two restaurants on site; Oma's Restaurant & Lorelei Lounge and Schnitzelbank Bier Garten which serves German entrées and continental cuisine.
Learn a little about history during your stay.
The Bavarian Inn Lodge has 360 European-themed guest rooms. Each guestroom honors either a local family including the first fifteen settlers who came to Frankenmuth in 1845. We stayed in room 245 which was the SOHN family.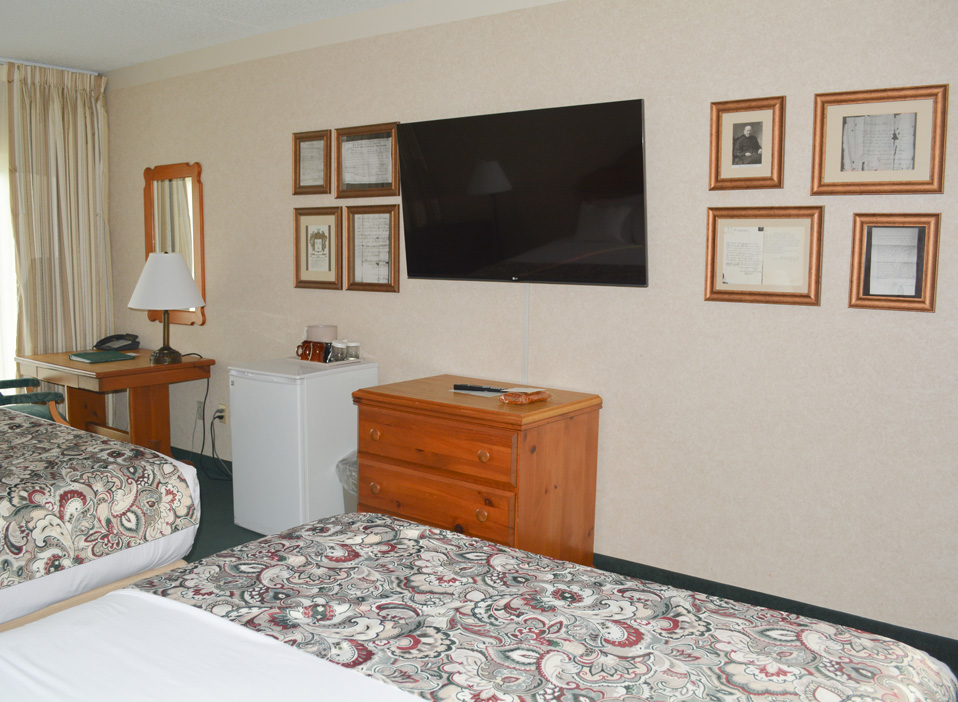 In addition to the historic information located in each guest room at the Bavarian Inn Frankenmuth, all guest rooms also include a mini refrigerator, flat screen tv, iron & ironing board, coffee maker, and blow dryer.
Eat a World Famous Chicken Dinner at the Bavarian Inn Restaurant
A trip to the Frankenmuth is not complete until you eat a world famous chicken dinner.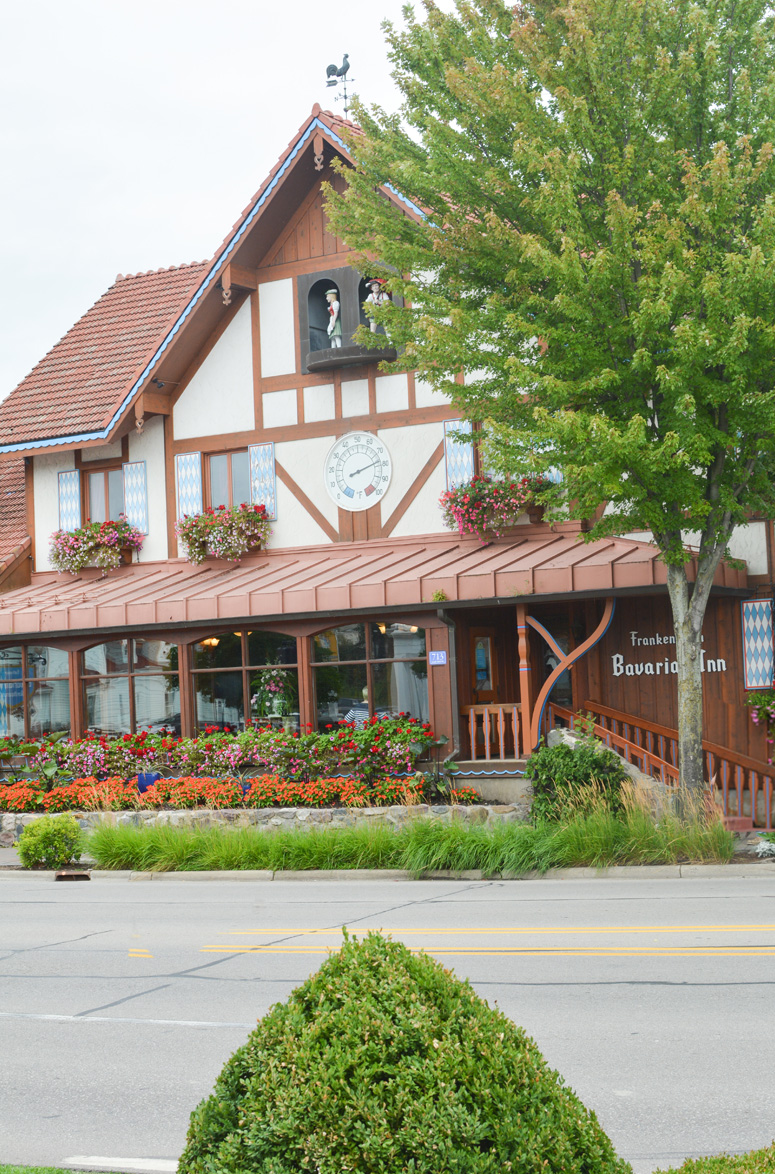 Dine at the Bavarian Inn Restaurant and order the world-famous, all-you-can eat family-style chicken dinner. The Bavarian Inn Restaurant is located just a short walk from the Bavarian Inn Lodge and across the covered bridge.
Make sure to bring your appetite as the food seems to be ever ending. We were able to box up our leftovers and have a complete lunch for the 5 us the next day. The Family Style meal includes Stollen (fruit & nut bread), backofenbrot (housemade white bread), noodle soup, cole slaw, pasta salad, cranberry relish, seasonal salad, baked dressing, vegetable du jour, mashed potatoes and gravy, buttered noodles and homemade ice cream.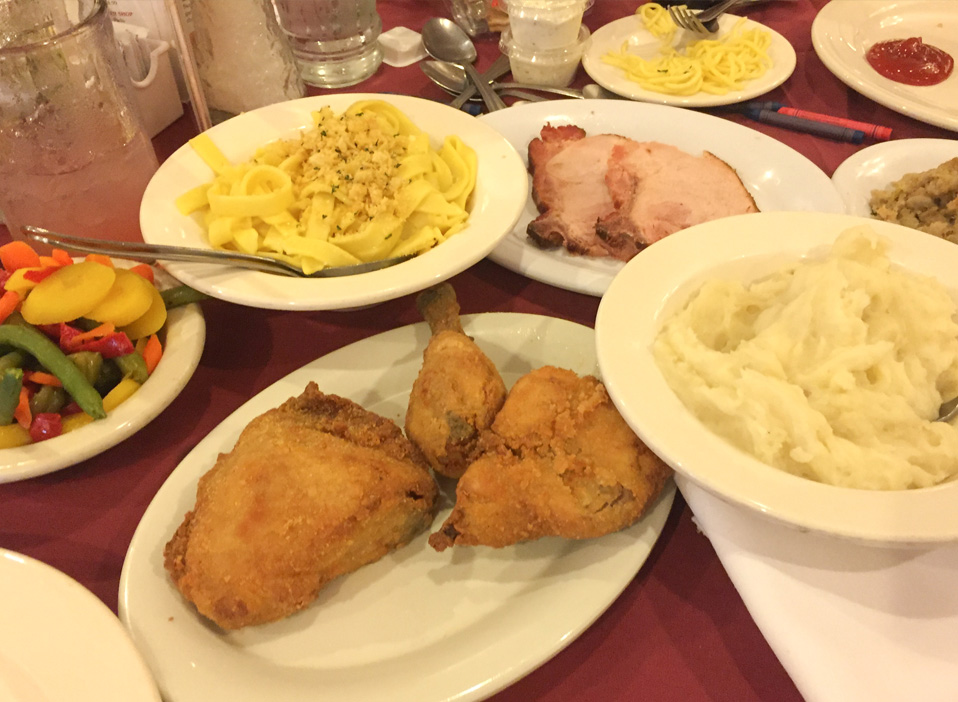 The Bavarian Inn Lodge is close to shops.
There are over 100 unique shops, many just a short walk from the Bavarian Inn Lodge. Frankenmuth Fudge Kitchen that has over 20 flavors of hand made fudge. It was so hard to choose which flavors to buy as they all looked delicious. You can even see the fudge being made on thick marble slabs!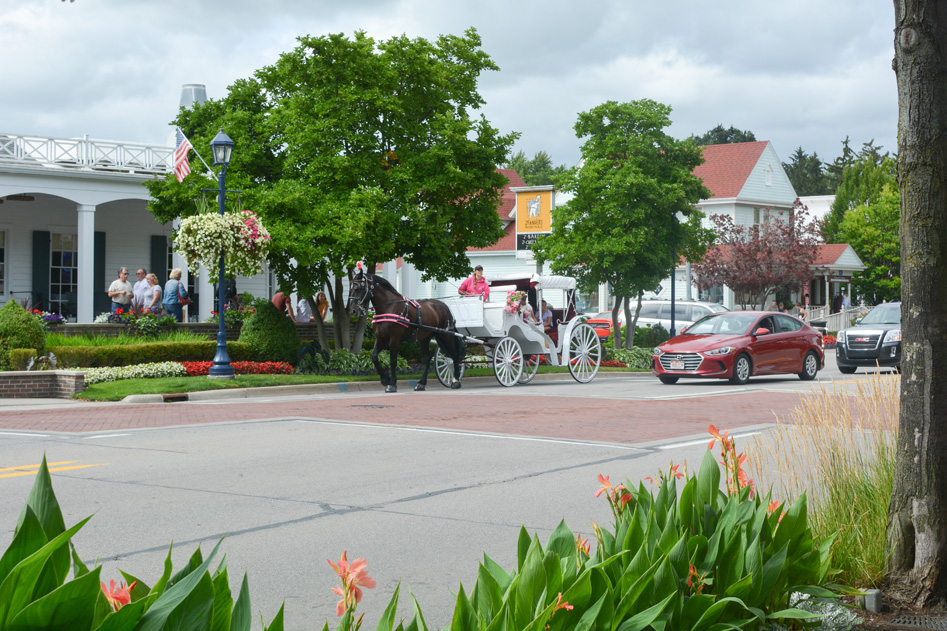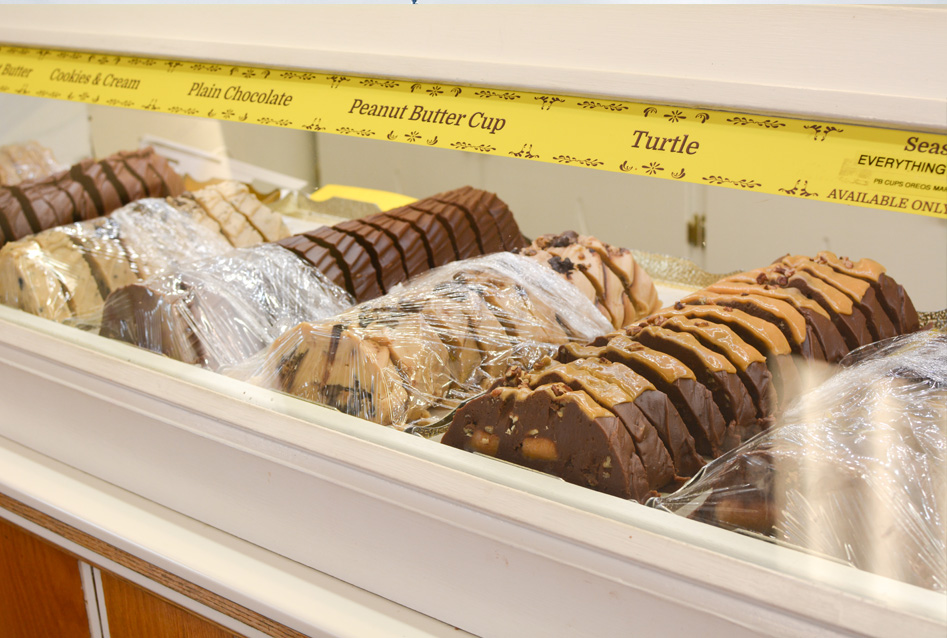 Dine, Stay, Shop, and Play at the Bavarian Inn Frankenmuth. Book your family getaway today!
*Lodging and dinner provided.