Since the day my oldest son was born I have become obsessed with taking pictures. Not only did I enjoy taking pictures, but that first year my husband was deployed so the only way he could see my son and watch him grow was through the pictures that I had taken. My obsession with photography didn't end after that deployment was over, I continued taking pictures every day whether it was with my DSL-R or my phone. The pictures soon took over my laptop so I started to store them on an external hard drive that I had, until a few months ago when it randomly stopped working. (Come to find out a number of individuals have had the same issue). Loosing thousands of pictures in a second was heartbreaking, thankfully I had 2008-2010 backed up on my husbands hard drive, and was able to salvage a number of photos from my memory cards and friends, but I'm still missing some that I will never get back. Like Tyler's second birthday, but thankfully my aunt had a few from his party.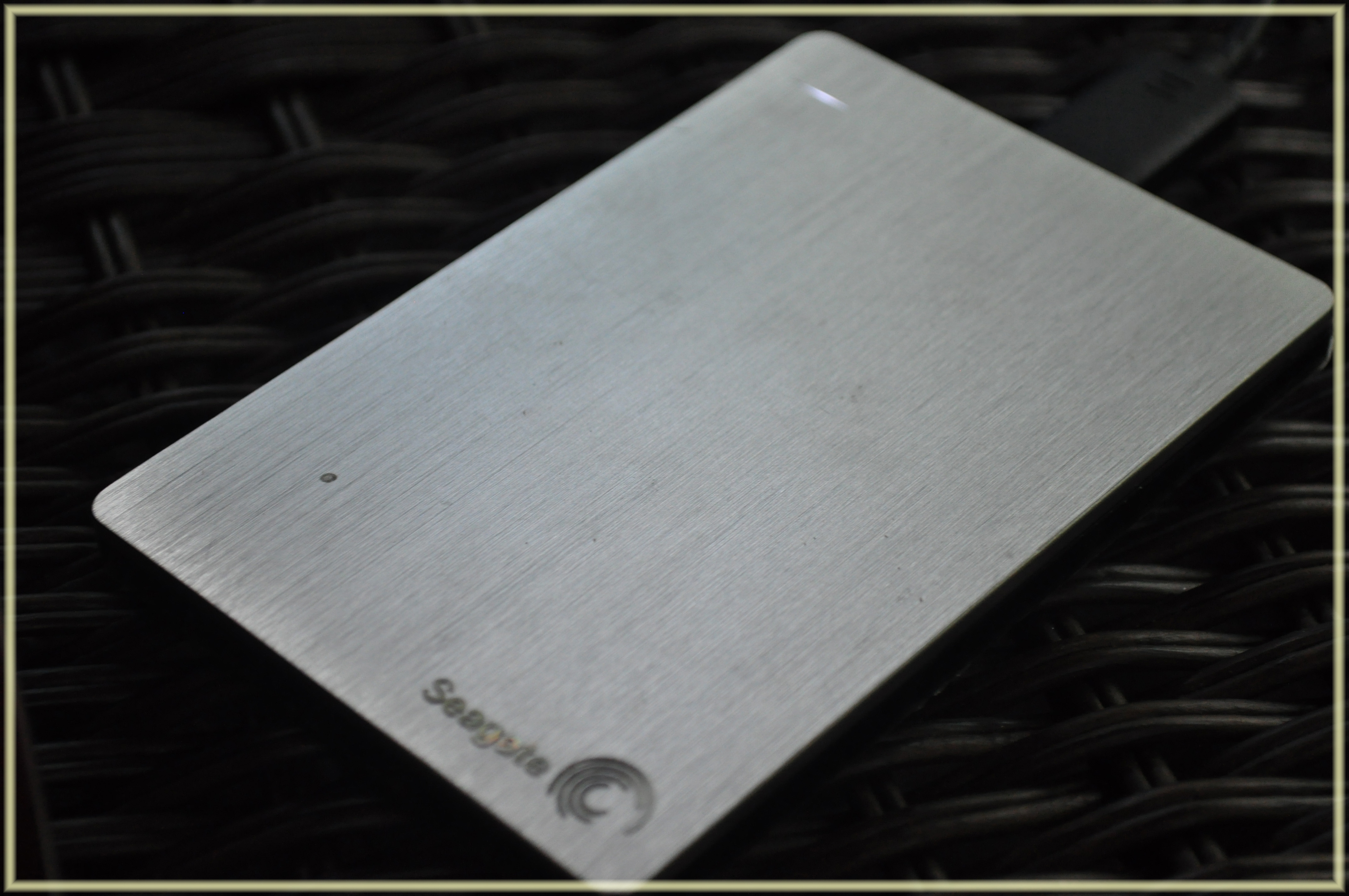 After researching a few different external hard drives I decided on the Slim Portable Drive from Seagate. I chose the Slim Portable Drive due to it being slim and portable. Since we travel often, I am able to bring my work and pictures with me while on the go- instead of having to lug around a large bulky external hard drive. My previous external hard drive needed to be plugged into the wall as well as UBS to the computer but the Seagate Slim Portable Drive only needs to be connected through a USB.
Seagate Slim Portable Drive:
Protect your documents and photos with easy, flexible backups
Automatically save photos from your social networks
Share photos and videos to social networks with a click
Similar to the size of an iPhone
Hold up to 500 GB
Available in Black or Silver
Retail Price: $79.99.
Seagate Dashboard:
The Seagate Dashboard allows you to share your photos and videos Facebook®, Flickr® and YouTube®—simultaneously, right from your Seagate Slim drive. You can also back up your online pictures and videos from Facebook® and Flickr® in just a few easy clicks. After I linked my Facebook account to my Seagate Slim Drive, I was able to select my photos that were stored on the Drive and instantly upload them my Facebook page. I also downloaded all of the photos from my Facebook page, so I now have them safety stored.
The Seagate Slim Drive has provided convenience when it comes to backing up our family's photos and documents.  It's small, slim, and light and easy to travel with, making it possible for me to easily bring my blog documents and photos with me while on the go. I have already safely backed up thousands of pictures and I haven't even put a dent in the available space, I still have over 420 GB left.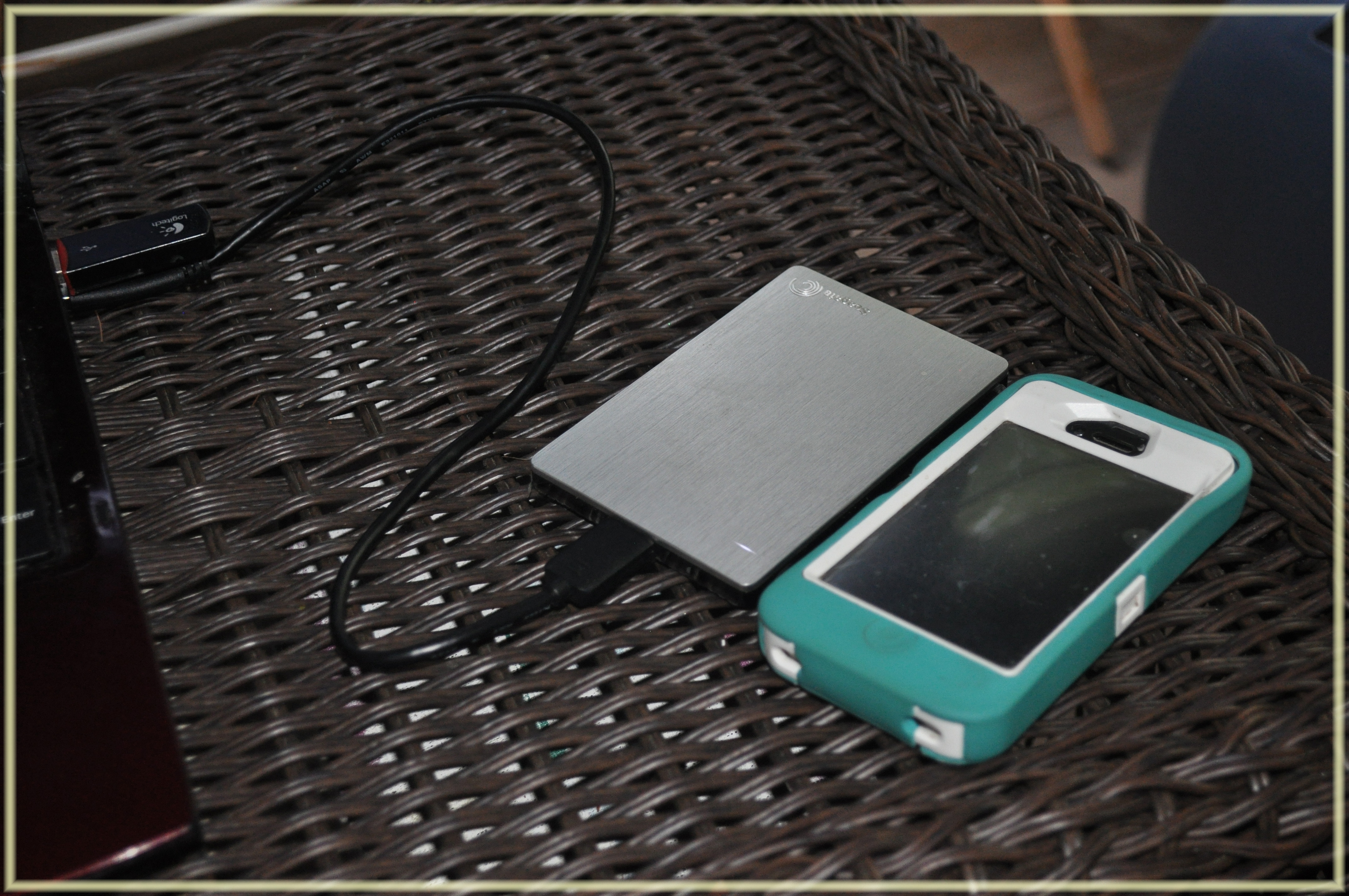 The automatic local backup has also been a great addition, I have it set to continuously back up my photos and documents so I know they will be safe if something happens to my laptop. The Social Share option has also added convenience, I have used it a number of times as I constantly update my Facebook page with recent photos of the children's for my in-laws to see.
Disclosure: Product and information provided by the PR/Sponsor. All opinions are my own personal and honest thoughts.