This post is sponsored by Boudreaux's Butt Paste.
I still remember July 4th, 2009 like it was yesterday, looking down on the counter in the bathroom and seeing the positive pregnancy test. It was one of the happiest times of my life, but was also scary as there was so much to do to prepare for our little ones arrival. I remember walking into the baby store ready to make our registry and becoming overwhelmed with all of the options. I was the first one out of our group of friends to become pregnant and used the store guide to find out what to register for. Some things we used daily, while other things that we thought we needed just sat in the closet.

Having recently given birth to our third child, I was much more prepared this time around and knew exactly what we needed.
10 Baby Registry Items That New Moms Actually Need:
Diapers – You can never have enough diapers. Opt for bigger sizes, like 2s and 3s as children quickly outgrow newborn and size 1s.
Rock N Play – Not only did the Rock N Play serve as a bassinet for keeping baby boy close at night in our bedroom, but I could easily carry it downstairs for nap time during the day. The Rock N Play was one of our most used items in the first 4-5 months of baby boys life, and there's no need for a swing with the rock n' play AUTO. It also folds up small to travel with, the auto rock option was well worth the extra $10.
Diaper rash cream – Boudreaux's Butt Paste
Swaddle Blankets – Babies love being snug and cozy. Swaddling became a part of our bedtime routine.
Sleep Sack – Once baby outgrows swaddling, keep baby warm without using a blanket.
Pack n Play – If you travel or visit friends/family often, a pack n play is a must. They fold up small and easily fit in a trunk for bedtime at grandma's or even the baseball field for playtime with an active infant or toddler.
Baby Monitor –Baby Monitors come in full color, have WiFi, and can be accessed through smartphones. Our monitor is used daily for nap time and during bedtime. It has a 4 in color screen, night vision, zoom, two-way audio, and I can control the camera with the parental unit – perfect for when baby boy starts climbing out of the crib. I can move the camera and follow him around the room.
Baby Carrier – look for a baby carrier that can grow with your child. One that can be used in the front with infants, and then on your back as the child gets older.
Nursing covers -for breastfeeding mothers
Baby mittens –  I never heard of these till the day after my 1st son was born, and by then it was too late he had already scratched his face. These are great for the first few days while baby's nails are sharp and before you have a chance to cut them. Their nails grow so quick and the mittens are an easy way to prevent them from scratching their faces for the first week.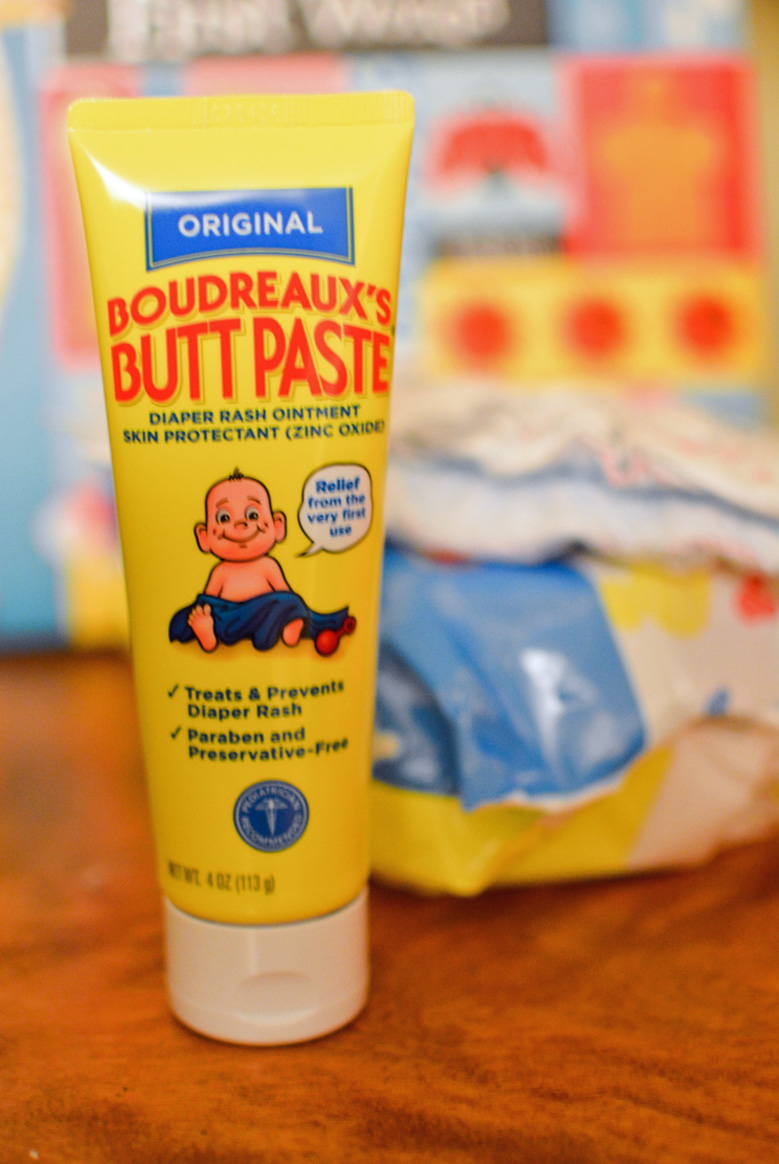 When it comes to creating a registry, especially for first time moms, diaper rash cream is not something you normally think of. Diapers, wipes, baby gear, and clothes are usually the top items that are used on a daily basis, but diaper rash cream is also one of those must-have items. I recommend having two on hand, one at home near the changing table and one in the diaper bag for on the go. my go to diaper cream to heal and protect baby boy is Boudreaux's Butt Paste. It starts healing on contact and helps protect chafed skin by forming a barrier to seal out wetness and is available in 2oz., 4oz., and 16oz.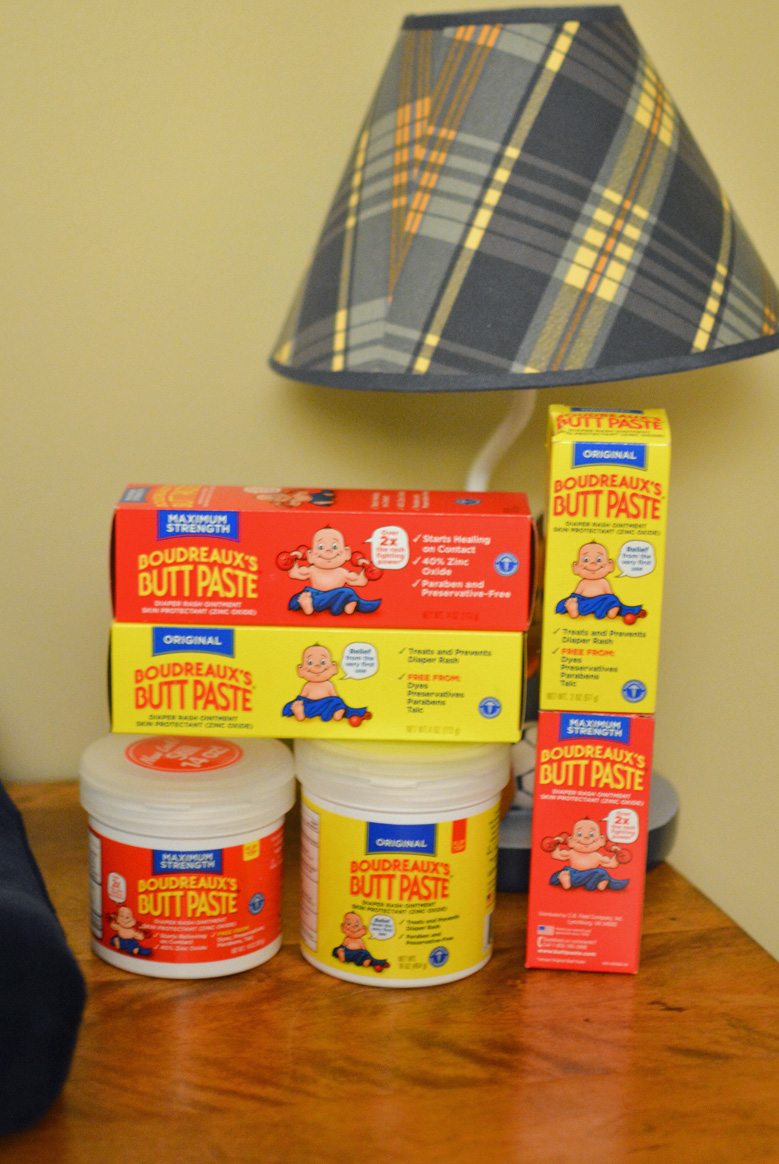 Original Boudreaux's Butt Paste: 16% Zinc Oxide
Maximum Strength Boudreaux's Butt Paste: 40% Zinc Oxide – starts healing in as little as three hours!