This is a sponsored post written by me on behalf of Vaseline. All opinions are 100% mine.
Unlike my husband, I've never been a fan of the cold weather and don't think I can ever get used to it. Not only am I always cold and constantly have to bundle up to stay warm, but the cold weather does a number on my skin. I've always had dry skin, but during the winter it's much worse, my lips are always chapped and my hands are always dry and rough, often flaky. I would much rather be living back in Virginia Beach where winters are much warmer, but that will probably never happen again so I'm left to deal with the freezing New England weather and look for solutions to help keep my skin moisturized.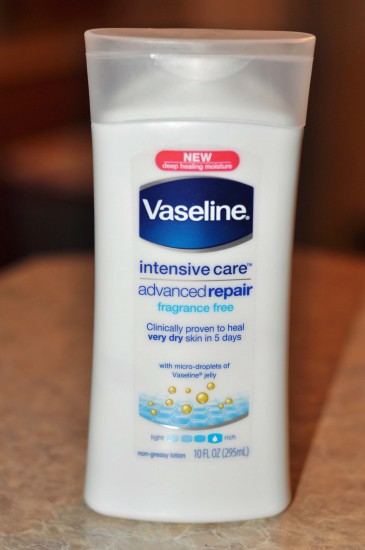 I'm a bit picky when it comes to lotions and creams as I have sensitive skin and certain fragrances affect my asthma, especially the flowery smells. This past week I was challenged to use the Vaseline Intensive Care Lotion Fragrance Free which is clinically proven to heal dry skin in 5 days, and to keep skin healed for 3 weeks. My fingers have been worse then usual with the below freezing temperature we've had lately and I was anxious to see the results.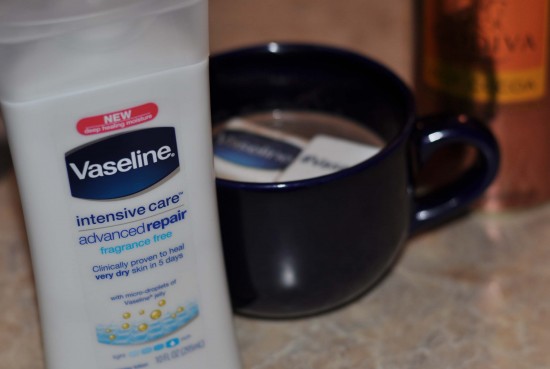 5 Day Vaseline Intensive Care Lotion Challenge:
To help heal dry skin, the Vaseline Intensive Care Lotion contains a special blend of humectants and healing micro- droplets of Vaseline Jelly. I apply the lotion in the morning after I get out of the shower and after the 2nd day I started to notice improvement and I didn't feel like I had to apply lotion on throughout the day, once in the morning was enough. It did not not leave my hands feeling greasy, no slippery fingers when trying to turn a door knob or the steering wheel and by the 5th day, my fingers no longer had a rough feeling and were moisturized. You can see the improvements for yourself with the test strips below.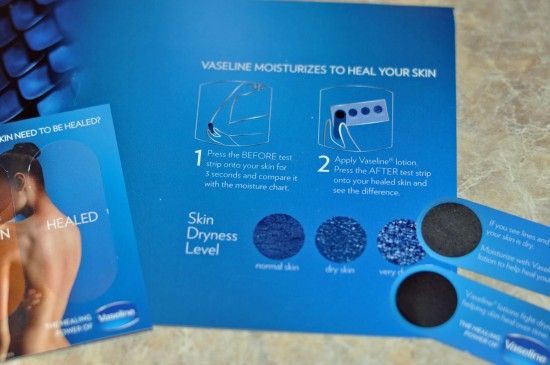 There's nothing I enjoy more then coming in from a cold day to a warm cup of coffee or hot cocoa. Vaseline Intensive Care Lotion and a cup of Godiava Hot Cocoa – making the winter go by a little smoother.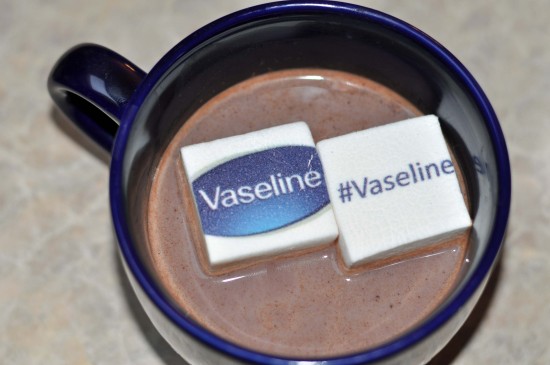 Vaseline Intensive Care is available at retailers nationwide for approximately $2.99-$8.49'. The 10oz bottle averages $4.99.
Do you have dry skin? Do you find that it is worse during the winter?