This post was sponsored by NUK as part of an Influencer Activation for Influence Central, however all opinions expressed are my own.
Having been through the baby stage twice already, I thought that this time around it would be a walk in the park. but no matter how much experience I have, every child is different. Things that worked for one child may or may not work for another, and although all three of my children look so alike, their personalities are so different.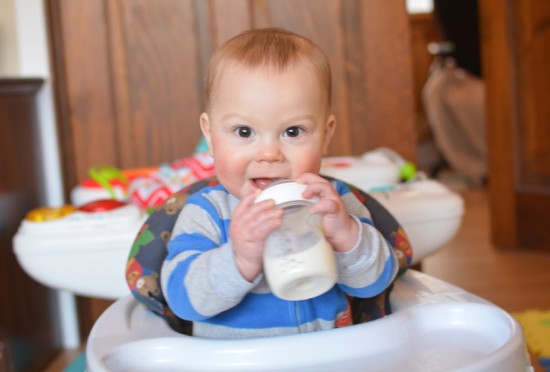 Nursing and bottle feeding went great with both of my older children, but with my third son it has been different.  I've been exclusively breastfeeding for the past few months but recently started pumping again with plans to combine bottle feeding with breastfeeding. Not only does it give me a little more freedom as I don't have to be around 24/7 but it also gives my two other children the ability feed him, freeing up my hands to take a shower, clean, relax ect.
I cherish the close-to-mom feel of breastfeeding and that is one thing that I don't want to lose with bottle feeding. Feeding time is our special bonding time, as sit in the rocking chair, cuddle with a blanket as baby boy grabs my finger. As I reintroduce Baby Boy to bottle feeding this week, the transition has been made easier with the NUK Simply Natural Bottles.
NUK Simply Natural Bottles: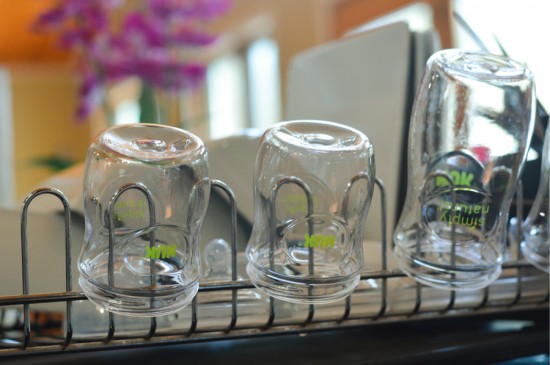 The NUK Simply Natural Bottle has a design that creates a close-to-mom feel, which is important to me. Since I'm still breastfeeding, a nipple that resembles moms breast promotes a natural transition between breast and bottle. The NUK Simply Natural Bottles have up to nine nipple holes, likes mom's breast, to provide a natural feeding experience. The nipple design is also shaped like the breast to provide a perfect fit for baby's mouth. The flexibility of the nipple ensures a continuous latch, while the extra soft silicone makes it feel more like a breast. Plus, with three different flow rates, (stage 1, 2 or 3), the NUK Simply Natural Bottles grows with my baby.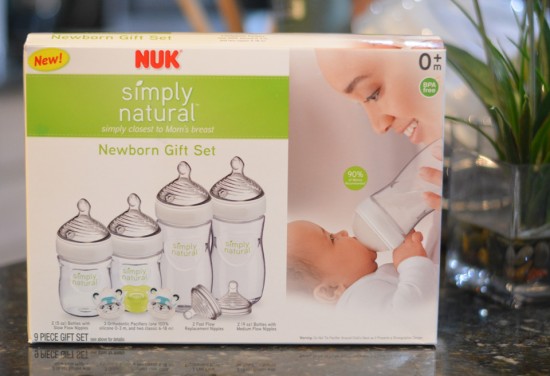 The NUK Simply Natural Bottles are available at Walmart and Target. NUK also has Freemie cups, for hands-free pumping, which are also available at Walmart and Target.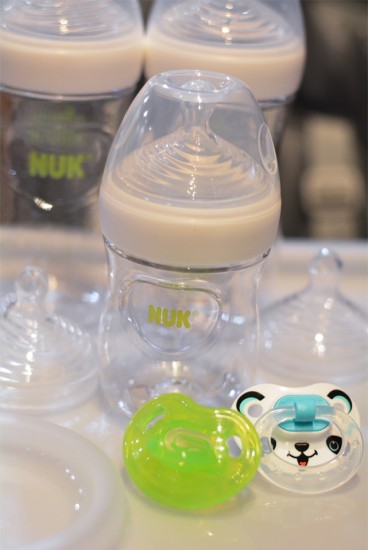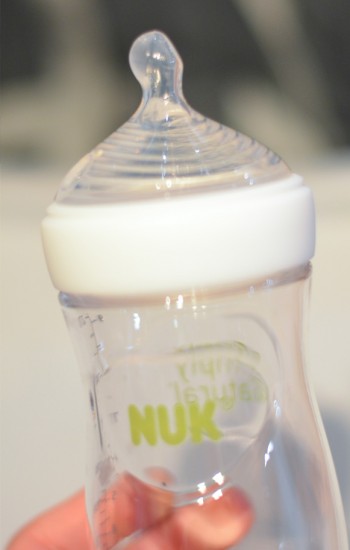 I'm not going to lie, the process didn't go as smooth as I thought it would. He transitioned well from breast to bottle but only as long as I'm feeding him, he will not take a bottle from either of his brothers or anyone except for me. It's only natural as I've been the one who has been feeding him for the past four months, we have that bond during feeding time that he does not have with anyone else.
It's only been a few days but I'm already noticing progress, he's also learning how to hold his own bottle and feed himself which is a big milestone we can mark down in his baby book.