This post has been sponsored by Pfizer Consumer Healthcare. All thoughts and reviews are my own.
Traveling with kids takes a lot of patience and planning. It's easy to forget things that you don't use every day like tweezers, fingernail clippers, or cough and cold medicine, but when you do need them, it's better to have it packed then have to run to a store, especially if that store is 30-45 minutes away.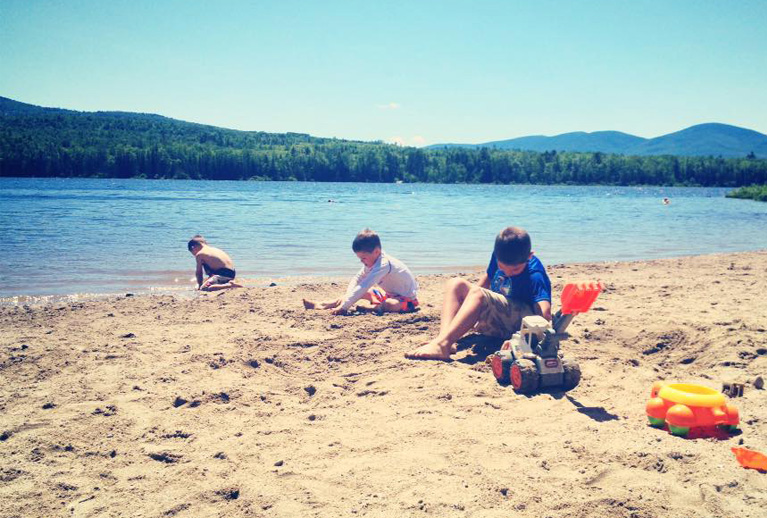 After getting a splinter on one vacation and a chipped nail another time, nail clippers and tweezers are always packed, as well as cough and cold medicine. A couple of years ago we were at our camp when my oldest son spiked a fever, I didn't have enough fever reducer on hand and the closest store that was open late was 30 minutes away. Thankfully my husband arrived just as they were getting ready to close their doors and he was able to grab a bottle of Children's Advil®.
It can be hard to remember to pack everything needed for each family member which is why I now make sure to print out this handy packing list for school aged children or write it down on piece of paper.
Printable Packing List for School Aged Children:
Click here to download this free printable Packing List for School Aged Kids.
Kids can be fine one day, but when you least expect it, they can spike a fever or catch a cold. When sick gets real, it's best to be prepared. The pediatric brands of Pfizer Consumer Healthcare are there with three solutions – Children's Advil®, Children's Robitussin® and Children's Dimetapp® – to tackle the symptoms.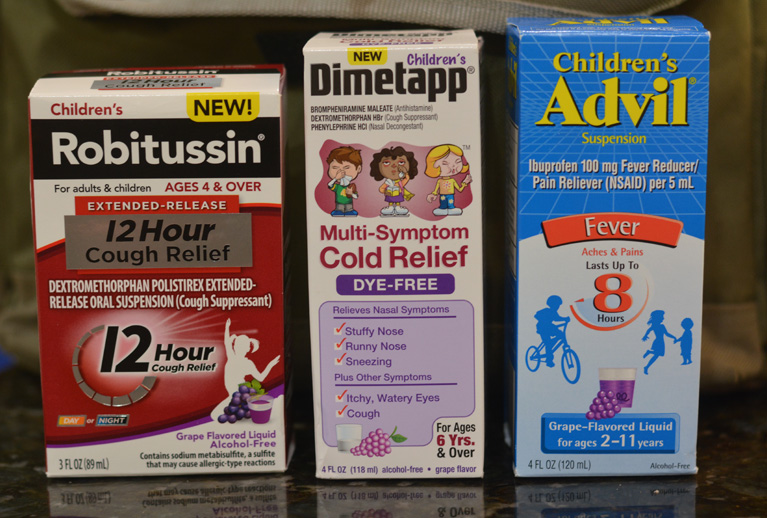 Ease those aches and pains, while reducing a child's fever fast with Children's Advil®*, a great solution for kids as young as 2 and up to 11. Children's Advil® comes in several great-tasting flavors, including: Sugar-free Dye-free Berry, Bubble Gum, Grape, Blue Raspberry, Fruit and Dye-Free White Grape. There's also Infants' Advil® White Grape, which provides unsurpassed fever relief (among OTC pain relievers) with a syringe for easy dosing for children 6-23 months.
For your child's cough, trust Children's Robitussin® Extended-Release 12 Hour Cough Relief to control and relieve symptoms all-day or all- night. Available in two different flavors; grape or orange, for children ages 4 and up. Please note, certain Children's Robitussin® products are only suitable for children ages 6 and up.
Children's Dimetapp® Multi-Symptom Cold Relief Dye-Free eases your child's stuffy and runny nose, while quieting a bothersome cough. Available in grape flavor that's dye-free, for children ages 6 and up.
Do you have any summer travel plans?
 _________________________________________
Summer Travel Giveaway!
Enter to win a $25 virtual visa gift card, (1) Children's Advil® Suspension, Grape, (1) Children's Robitussin ® Extended-Release 12 Hour Cough Relief, and (1) Children's Dimetapp® Multi-Symptom Cold Relief Dye-Free. To enter, simply fill out the form below.
a Rafflecopter giveaway

Product,  information & giveaway prize provided by the sponsor. . All opinions are my own personal and honest thoughts. By entering this giveaway you agree to the Giveaway Rules. This giveaway will end on July 26, 2017 at 11:59pm EST. The winner will be chosen via Rafflecopter. The winner will have 24 hours to respond or a new winner will be selected. Open to U.S. only, no P.O. boxes. Must be 18 years or older to enter..
Save
Save