With the 4th of July just over a week away I've been busy making a list of what foods I want to serve and what ingredients are still needed. I love spending time in the kitchen creating fun recipes, and often go overboard when it comes to prepping appetizers and desserts. Just this past week I spent way too much at the grocery store as I kept thinking of more and more ideas. There are just so many fun ideas it's hard to just pick two or three.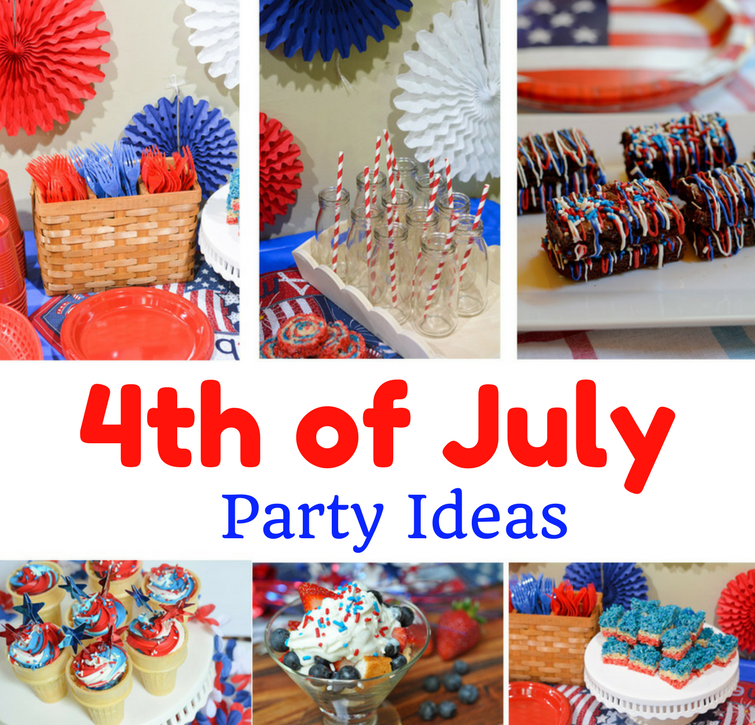 This year the 4th of July menu includes smoked Ribs, burgers, hot dogs, pasta, potato salad and fruit salad, as well as a dessert bar. I haven't finalized the dessert bar but I know these Red, White, and Blue cupcake cones will be the centerpiece as they are a big hit with the kids. I love that they're a mess free way to eat cupcakes on a warm summer day.
Thanks to Oriental Trading for sending me 4th of July products, we have all the supplies needed for our 4th of July dessert table.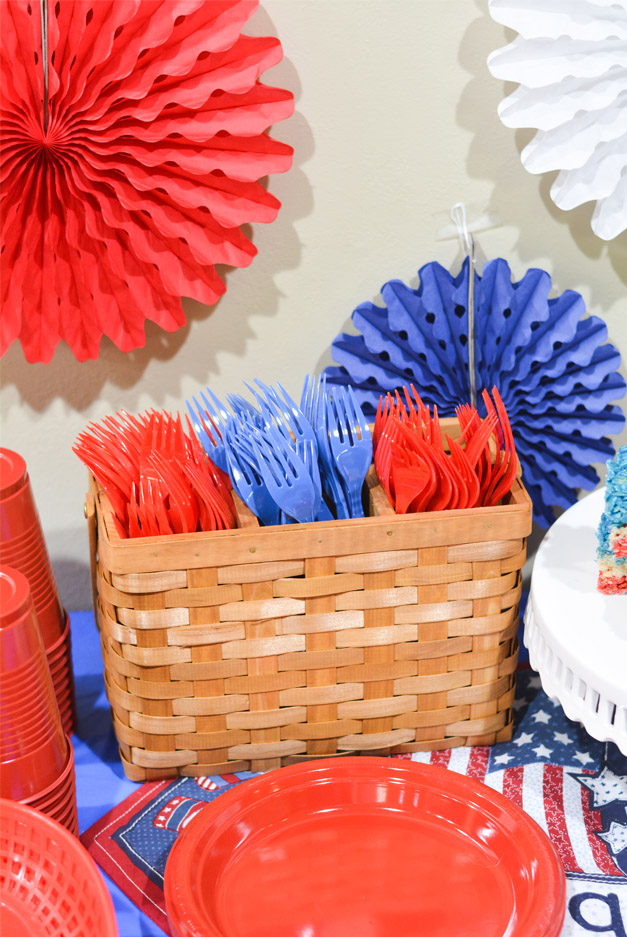 The Utensil Caddy Basket is perfect for keeping your utensils, plates, and napkins organized at any type of party, school gathering or picnic.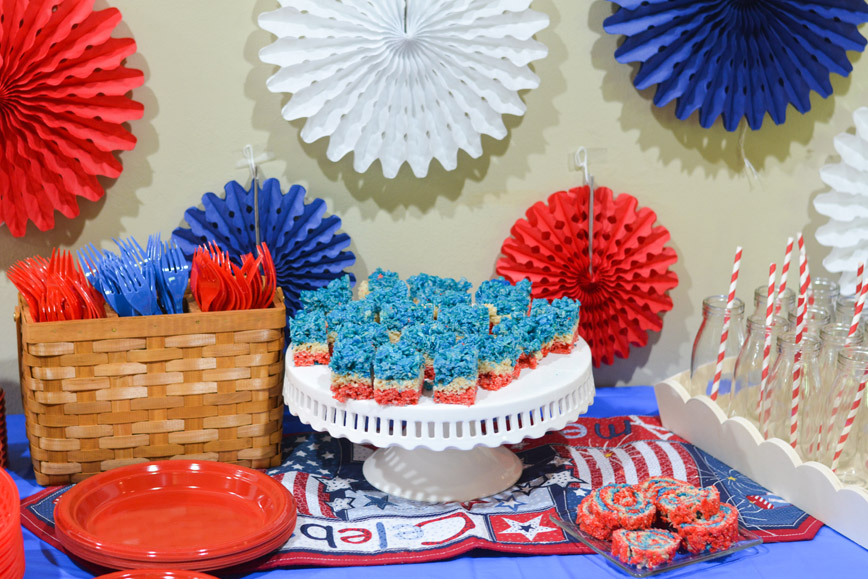 I'm always trying to find an easy way to add a pop of color to our parties. I used to use crepe paper but our new cathedral ceilings make that hard. The 4th of July Hanging Fans are an easy way to add a decorative touch, and can be hung indoors or outdoors. After our 4th of July party I plan to save the blue and white ones and reuse for Baby Boy's 1st Birthday next month.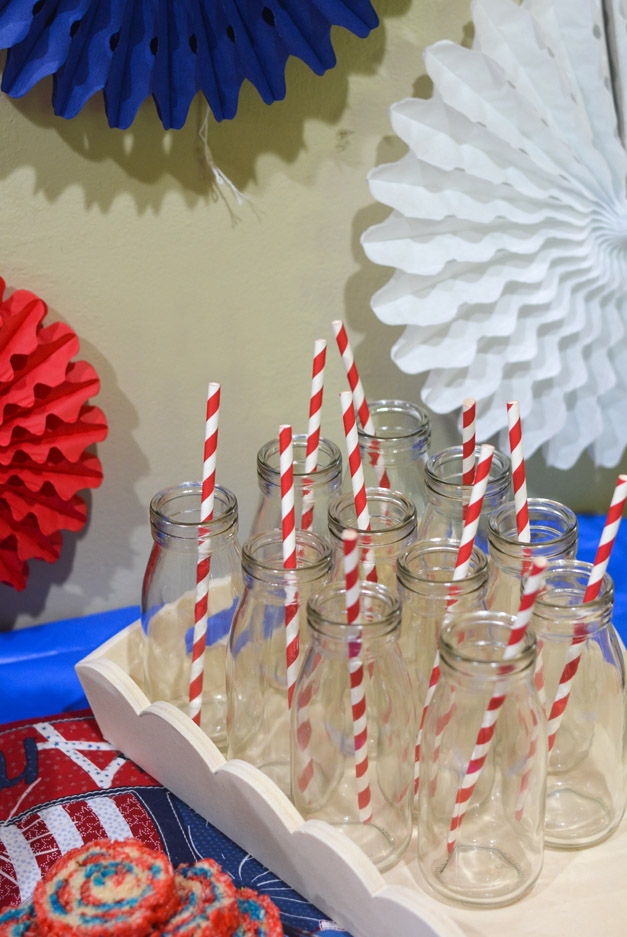 These milk cups are one of my favorite ways to serve beverages and there are colorful straws to match the party colors. The wooden tray provides an easy and convenient way to move them from room to room or to the back patio.
4th Of July Dessert Ideas:
Red, White, and Blue Cupcake Cones
Red, White and Blue Rice Krispies
Red, White, and Blue Dessert cups
Red, White, and Blue Firecracker Cake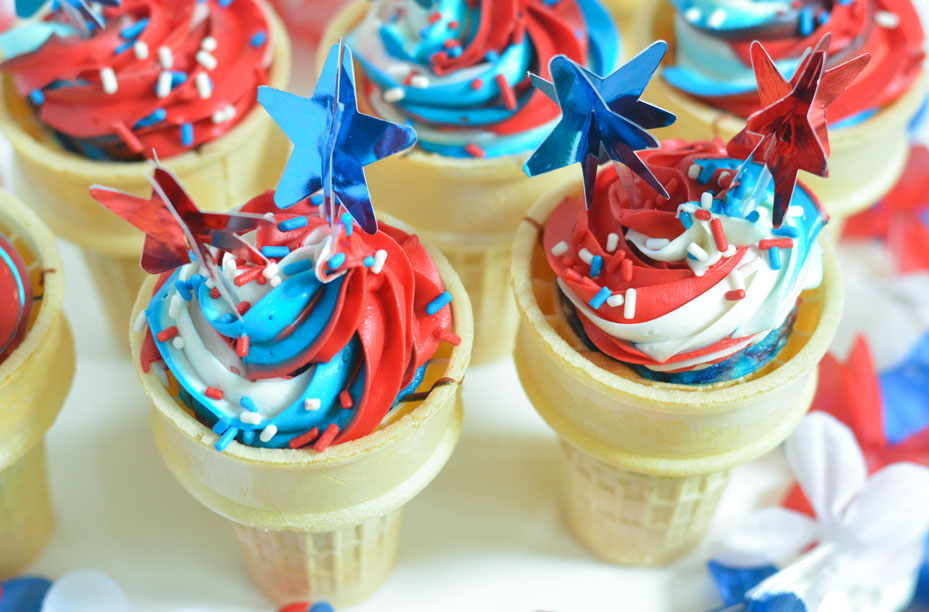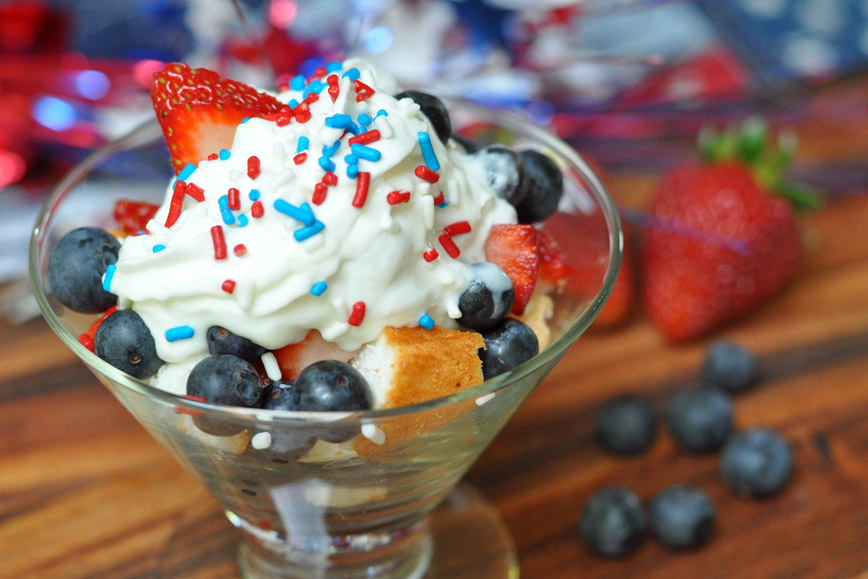 What is your favorite dessert or appetizer to make for the 4th of July?