If you have been following on Instagram, you may have noticed my contributor Rachel attended a press trip on behalf of American Heritage Chocolate and Historic Philadelphia, where she was able to experience the history of Philadelphia. The trip included the Tippler's Tour, Independence After Hours tour, as well as a visit to Independence Hall, the Liberty Bell, and the Betsy Ross house where she was able to witness a chocolate making demonstration presented by American Heritage Chocolate.
You may wonder how chocolate has anything to do with history. In colonial times, individuals like Thomas Jefferson, George Washington and Ben Franklin would enjoy a cup of chocolate. Not hot chocolate, but melted chocolate. The chocolate is bit different than what we are used it, it contains 63% cacao and is made with a blend of spices including cinnamon, nutmeg, chili pepper, orange, anise, and vanilla.
To preserve chocolate's place in American history, American Heritage Chocolate is producing an authentic historic line of products developed from recipes from the 1750s. The historic chocolate is available to purchase online as well as at landmarks nationwide including the Betsy Ross House in Philadelphia.
Inspired by my children's love for waffles, yesterday I made Chocolate Belgian Waffles using American Heritage Chocolate topped with fresh strawberries and whipped cream.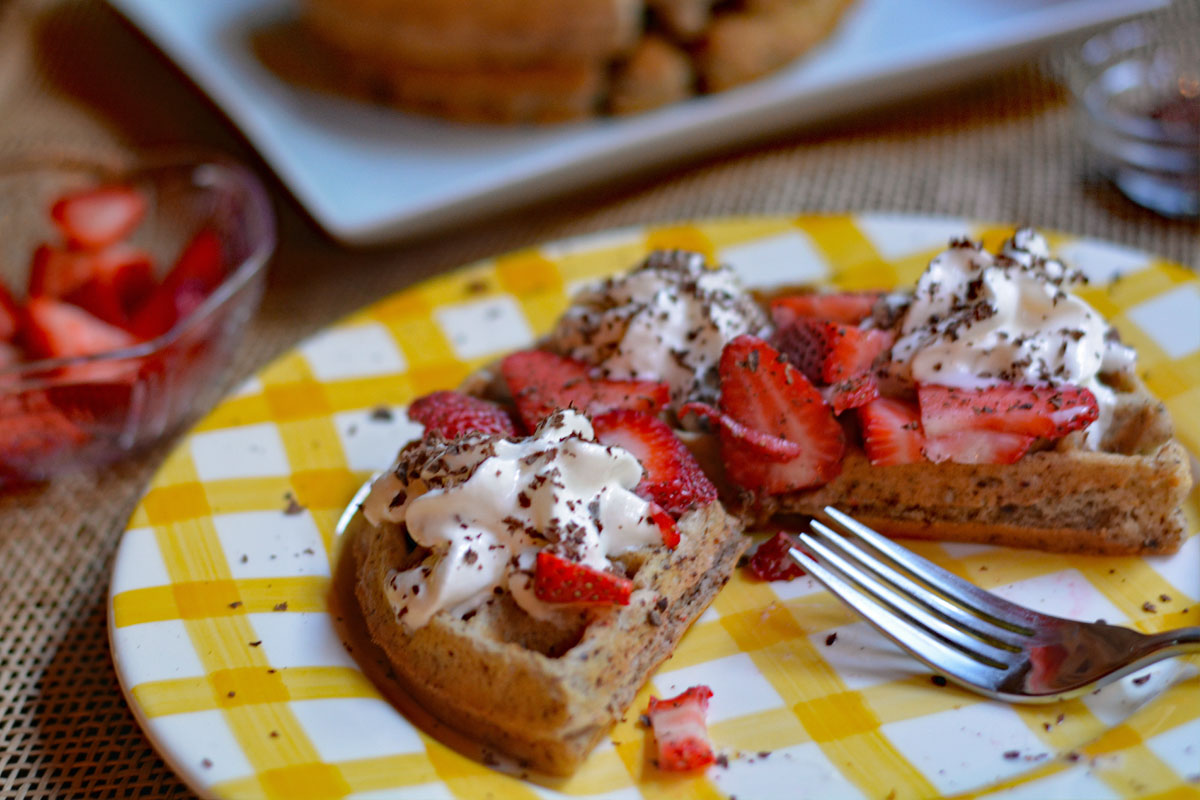 Chocolate Belgian Waffles: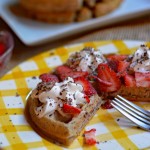 Chocolate Belgian Waffles
Ingredients
1 1/2

cups

all-purpose flour

3

tsp

baking powder

1/2

tsp

salt

1/3

cup

sugar

3

Tbsp

cocoa

1

cup

milk

2

eggs

1/4

cups

unsalted butter

melted

Toppings: strawberries

whipped cream, grated chocolate
Instructions
Preheat waffle maker.

In a large mixing bowl, mix together flour, baking powder, salt, sugar and cocoa.

Stir in milk, eggs and butter, mix until there are no large clumps

Let set for 5 minutes.

Spray preheated waffle maker with non-stick cooking spray. Pour waffle mixture onto hot waffle iron.

Cook until golden brown.

Top with whipped cream, strawberries, and grated chocolate.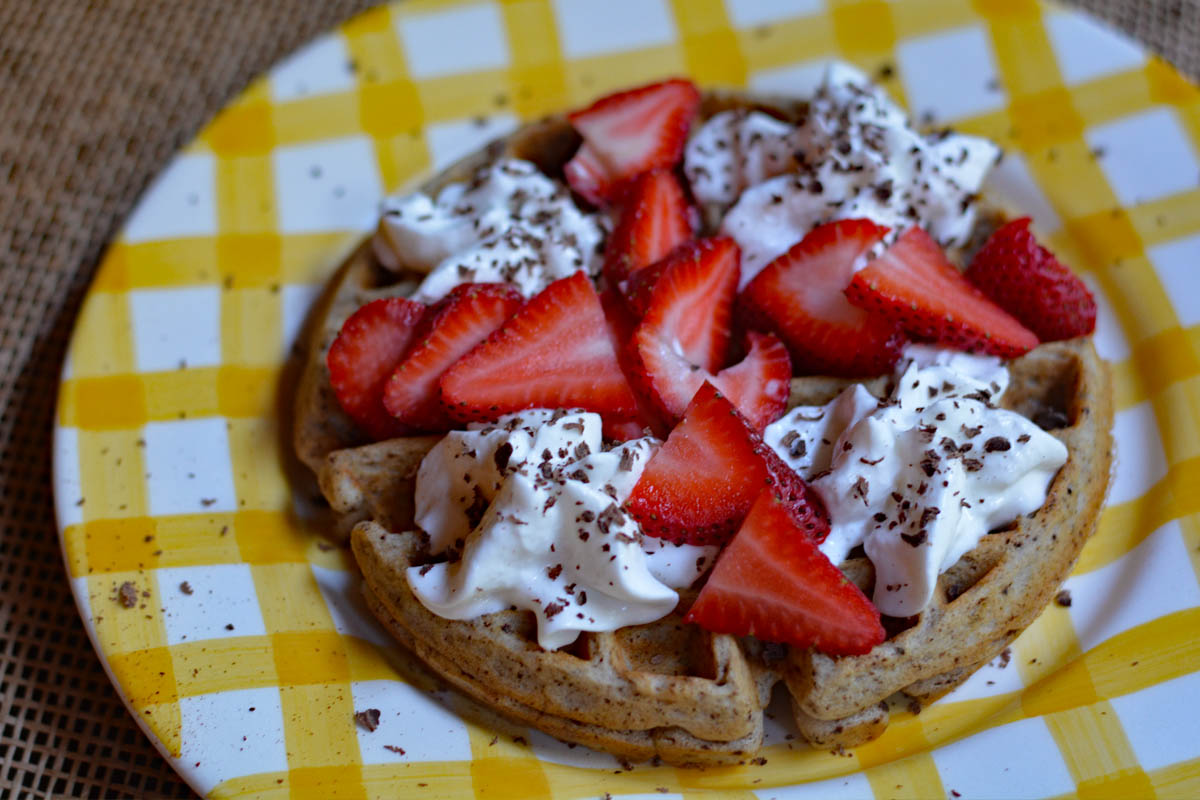 *This post is brought to you in sponsorship by American Heritage Chocolate.