Learn how to make an pinecone Turkey, an easy Thanksgiving craft for kids.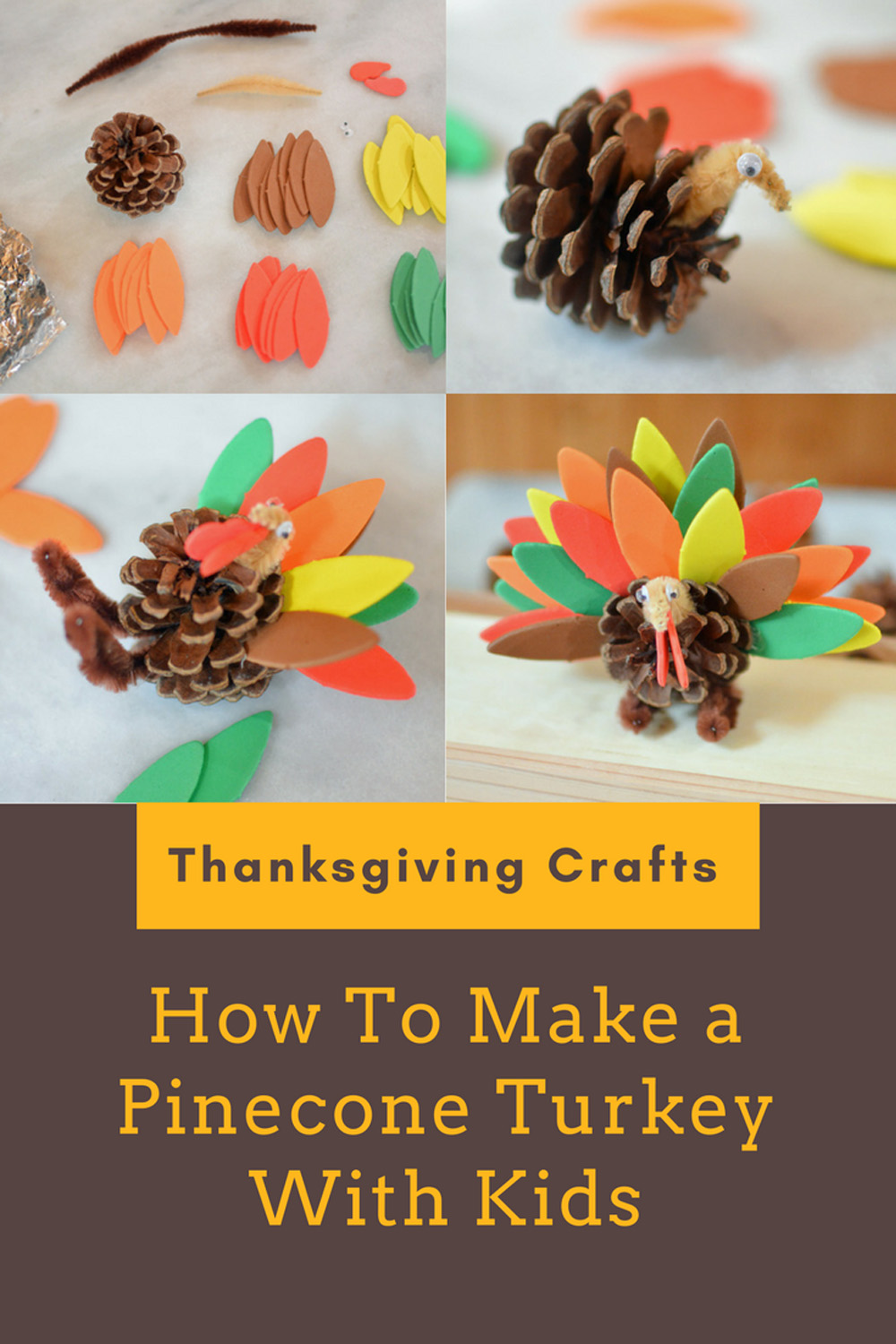 You don't need to have any special skills to make this easy Thanksgiving craft, most of the supplies you can find around your house, and your yard. Or to save time, you can even purchase craft kits that include all of the supplies needed to make 12 pinecone turkeys.
Pinecone Turkey:
Supplies needed:
pinecone
light tan chenille stem
dark brown chenille stem
2 wiggly eyes
foam feathers
hot glue gun
glue stick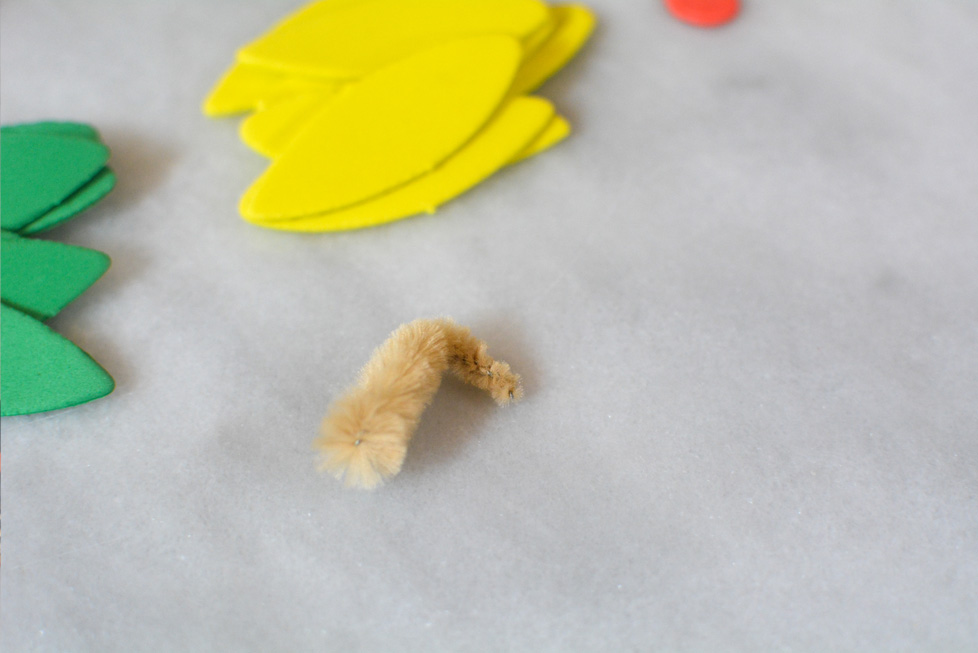 Step 1:
Make the turkeys head by folding the light tan chenille stem in half. Twist the ends together to make a beak and glue the stem into the pine cone.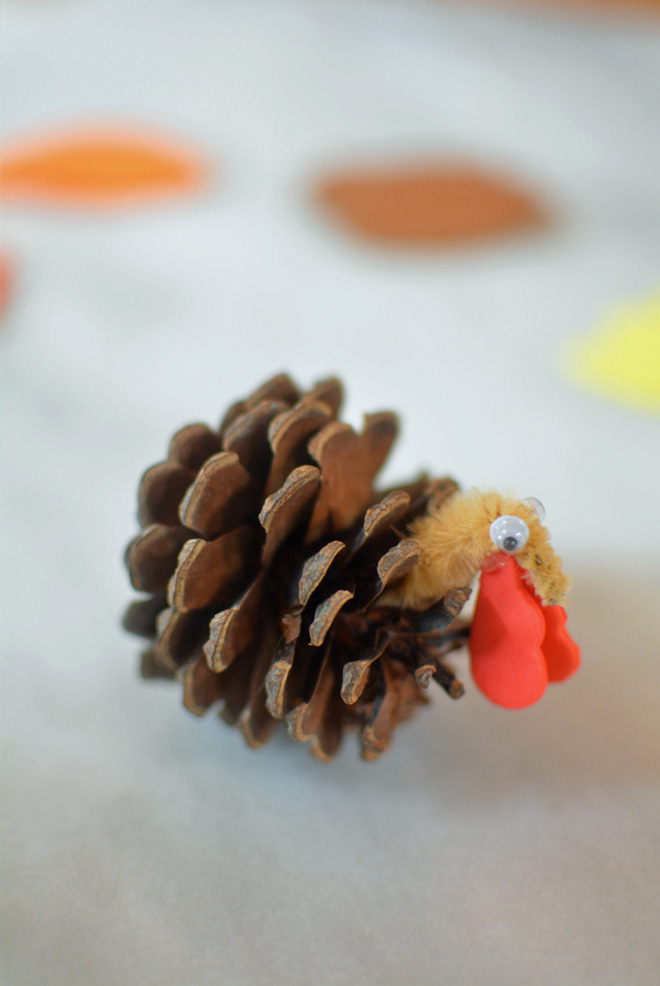 Step 2:
Glue two eyes and both red wattle pieces onto the light brown stem to complete the turkeys head.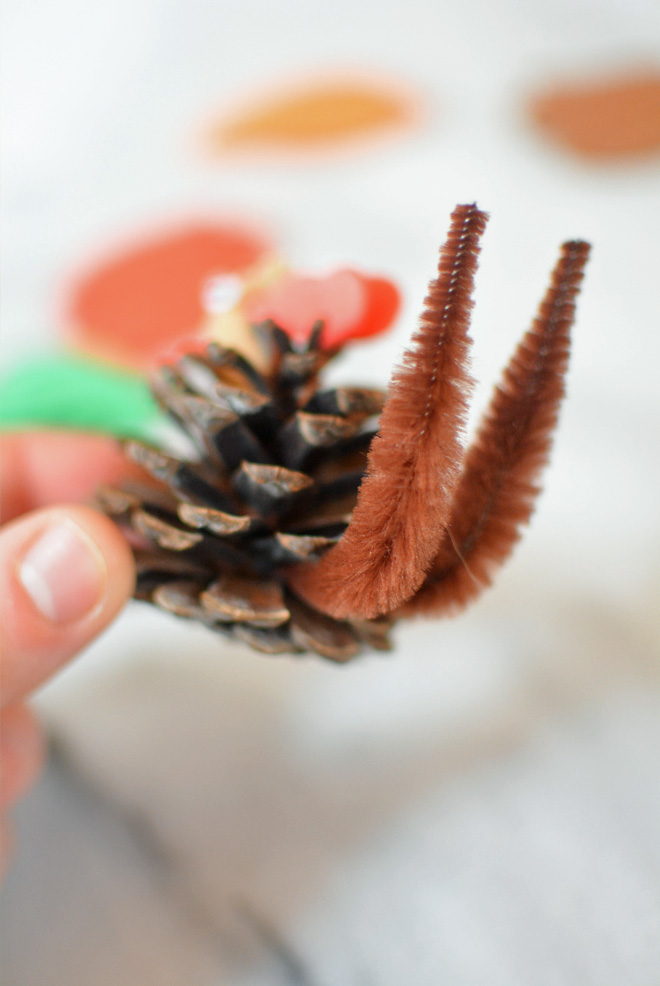 Step 3:
Using the dark brown chenille stem, make the turkey legs. Fold the stem in half, place a small amount of glue in the middle, and push it into the pinecone. Bend the stems to allow the turkey to stand.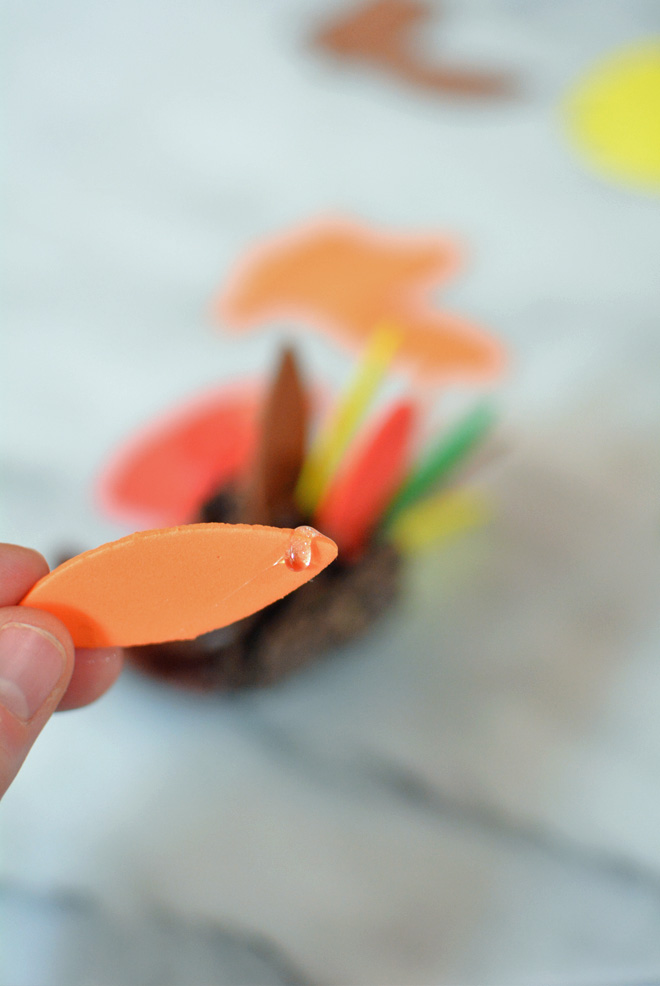 Step 4:
One by one, place a small amount of glue on the ends of the feathers and tuck them into the pinecone.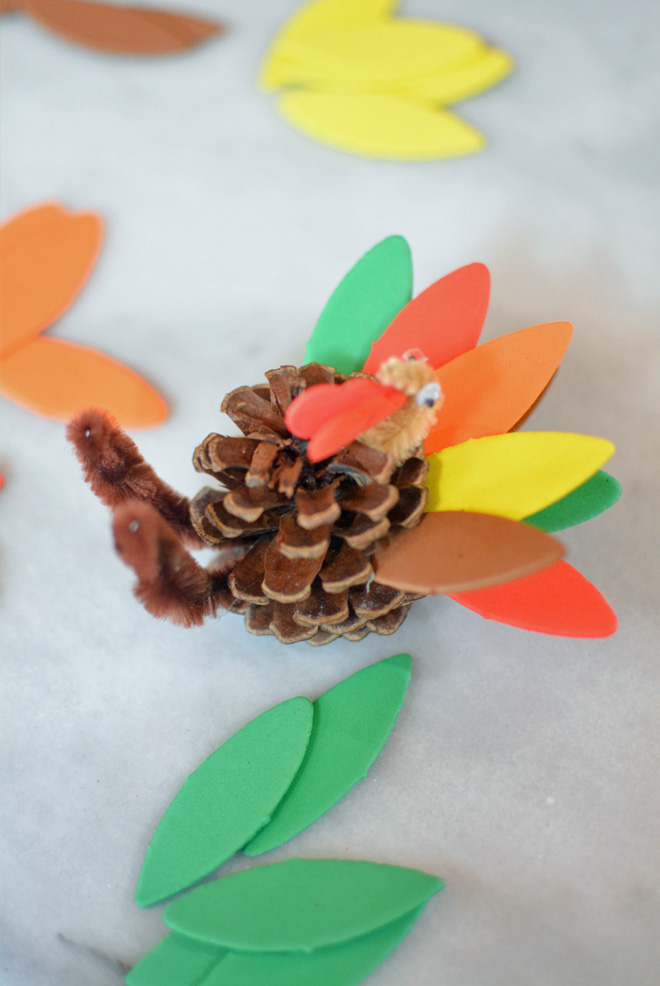 Continue until all foam feathers are used, or your turkey looks complete.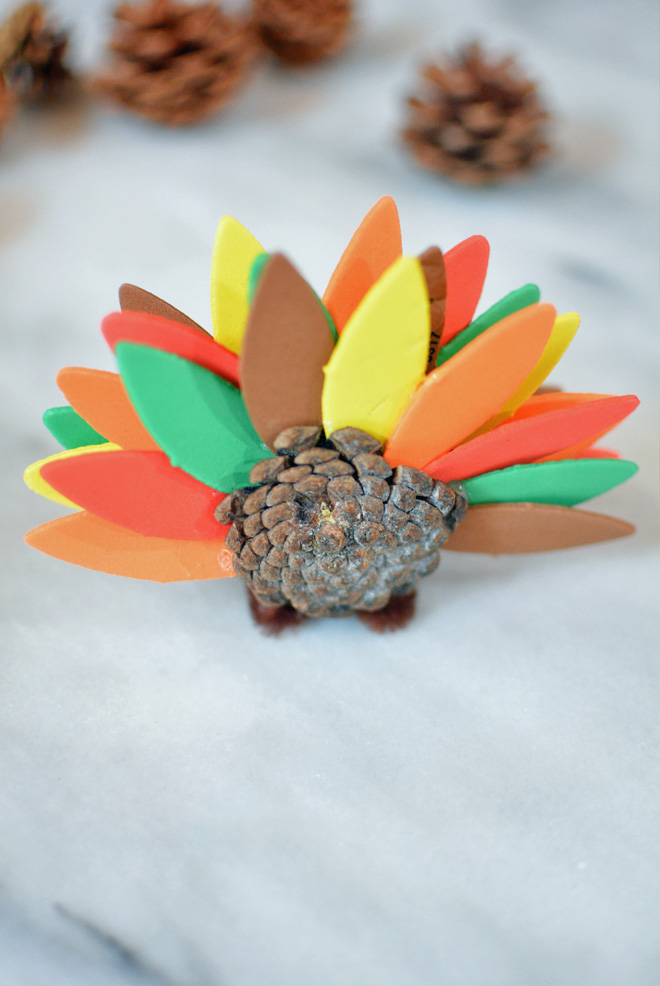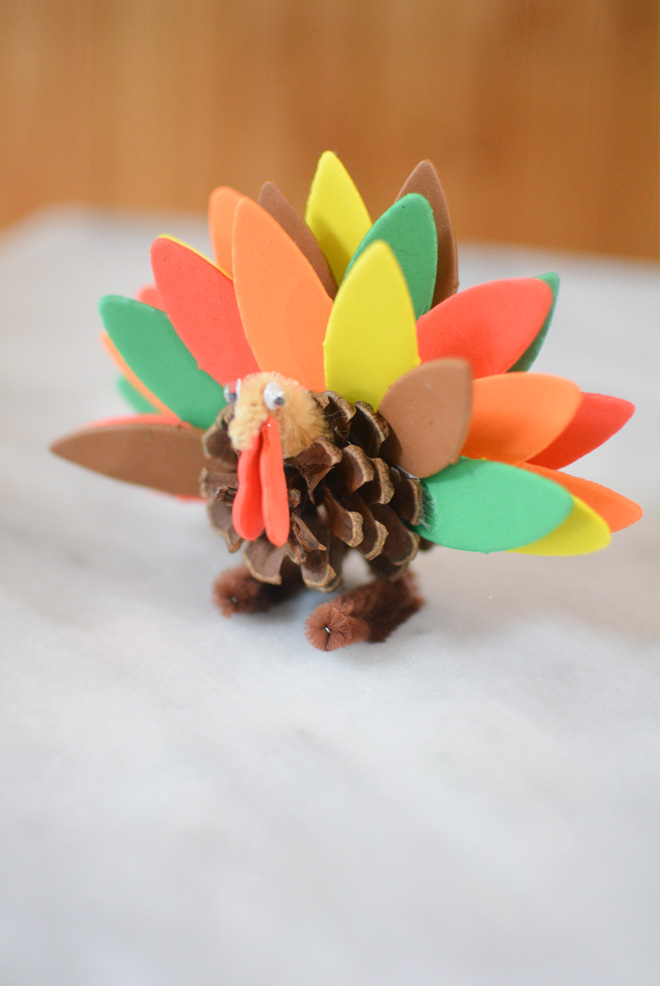 The Pinecone Turkey Craft Kit can be purchased online ahead of time. The individually packed kits are not only great for Friendsgiving or school parties, but also would also be a perfect rainy day project in the fall. Not only do the Pinecone Turkey craft kits come with everything needed to make this easy Thanksgiving craft for 12 kids but the foam feather are already pre-cut and just need to be gently pushed out of the foam. All you need is a hot glue gun & glue sticks.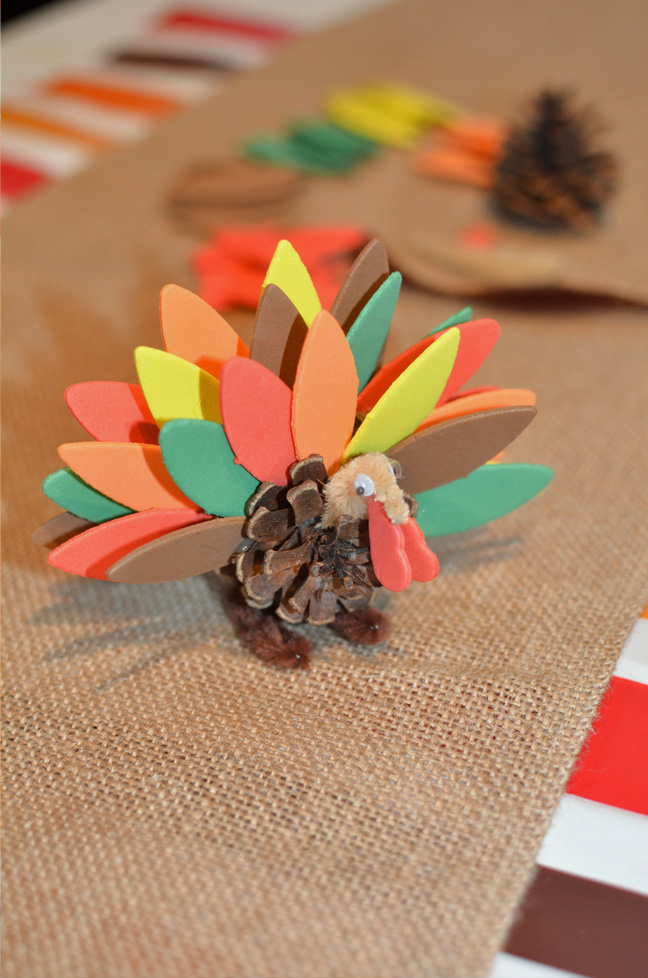 Try this Thanksgiving craft this year! Pin it for later!
*Samples provided by Oriental Trading.