This post was sponsored by Nature Made® as a part of a Blog Blast for Influence Central.
Every year I set a New Year's Resolution that I will eat healthier and exercise more so that I could loose those last 10 pounds that I have been wanting to for years. Every year I start out great by getting a gym membership and eating healthier, but the motivation soon wears off and I stop going to the gym, and eat whatever I'm craving. Last October, when my husband and I started discussing adding a third child to family, it hit me that I needed to start watching my health a little better, and make some new goals. Instead of a New Years resolution this year, our family set new health goals, one of those included taking daily vitamins.
Knowing that I planned to get pregnant, I started taking Nature's Health Women's Health – PreNatal + DHA that contains essential vitamins and minerals including folic acid, calcium, iron, and vitamin D. I have since had to add Vitamin D to my daily vitamin regime that helps to support bone, teeth, muscle, and immune health.
Nature Made has made it easier to stay on track with your health goals.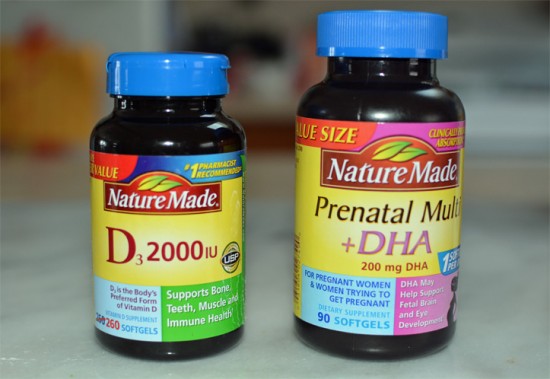 Nature Made is the nation's #1 best-selling brand for quality vitamins, minerals and supplements and is the is the #1 Pharmacist recommended supplement brand in 9 categories. Walmart is a convenient destination to purchase Nature Made vitamins, minerals and supplements, there's no need to wait for a sale.
Everyone can use a boost once in a while, or everyday if your like me. Join the Nature Made Daily Boost program to get access to daily boosts and inspiration to help keep you on track. Also on Tuesday, February 9th at 1pm ET you can join in on the "Stay on Track" Twitter Party.
*I-C will randomly select 20 winners from all program entries and will handle fulfillment of the winning prizes.