Firing up the grill, ribs & pulled pork are just a few reasons why summer is one of my favorite seasons.  I'm just not always a fan of the messy prep and clean up, especially being 9 months pregnant. For the past two weeks I have been wanting a pulled pork sandwich, but I just wasn't feeling all of the prep work, and the 6-8 hours having it cook. But thanks to Tony Roma's I was able to enjoy a tender & juicy pulled pork sandwich without very little prep work and mess.
Baby Back Ribs in Under 20 minutes!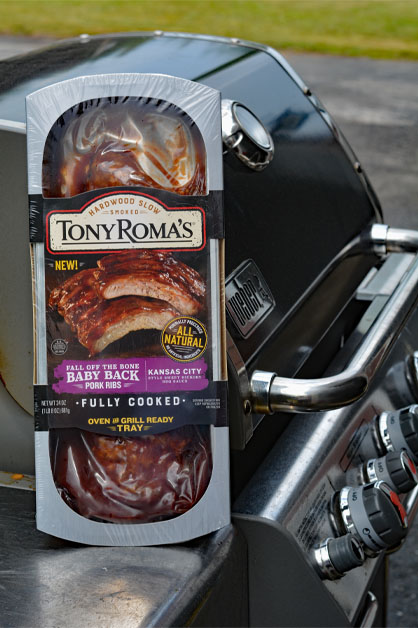 *Samples provided by Tony Roma's
Tony Roma's has just introduced new packaging to its line of ribs, making grilling up a delicious barbecue easy and convenient. The ribs come in an aluminum pan that can be placed directly on the grill or in the oven, and only take 20 minutes to cook. The pulled pork and pulled chicken lines will be packaged in microwave and oven safe plastic.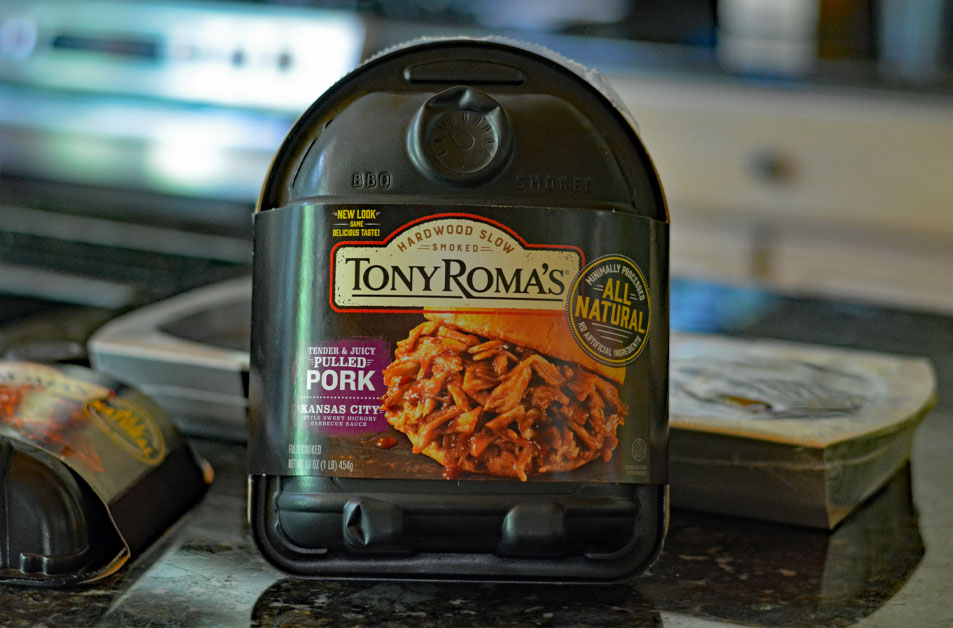 Tony Roma's pre-cooked ribs and pulled pork are not only perfect for those nights when I want a delicious meal without all the prep work and long cooking times, but they're also convenient for sports nights, and for days that I need a quick meal with the kids. With a newborn in the house, I've been trying to keep a list and the fridge/freezer full of easy to make meals, like the Baby Back Ribs with Kansas City Style Sweet Hickory BBQ Sauce which can be paired with a salad and veggies.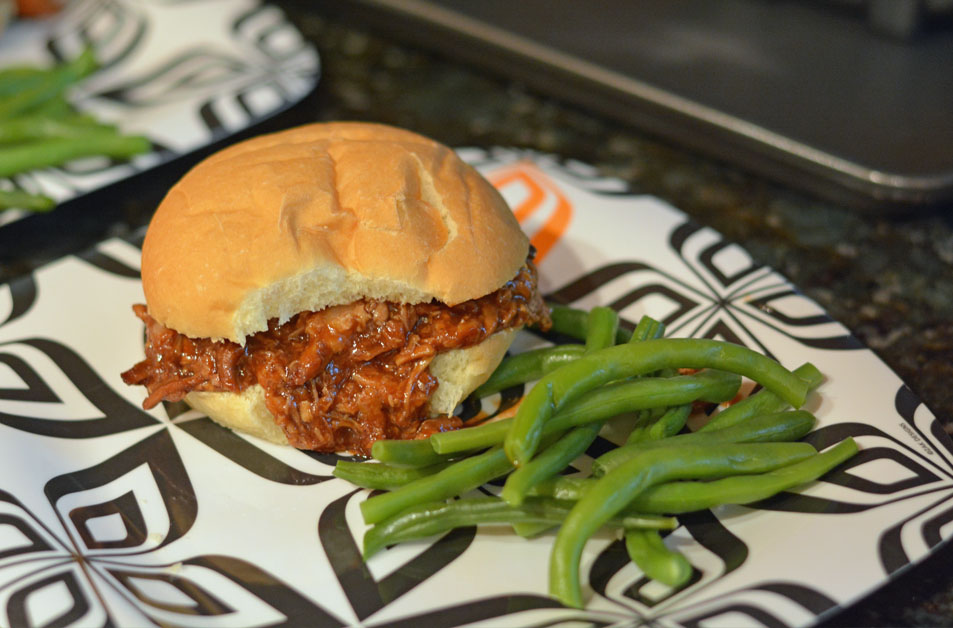 Make pulled pork sandwiches or use it in other recipes including nachos, pulled pork quesadillas, or Pulled Pork Tacos…now I have myself craving pulled pork nachos!
Looking for the delicious taste of the grill, but not the messy prep and clean up? Pick up Tony Roma's ribs, pulled pork or pulled chicken the next time you're at the grocery store. To find a store near you, visit http://www.tonyromaribs.com/where-to-buy.
 What do you enjoy more? Pulled Pork, pulled chicken, or ribs?