With the holidays right around the corner,  PowerSkin, one of the leading companies in portable power solutions, is offering some fabulous deals to help keep your electronics charged while on the go. Whether you are traveling, at an event, or on vacation and need to get your phone or tablet charged, PowerSkin is there to help. During this time of the year, my husband is often out in the woods hunting, he uses his phone for GPS but since it's often searching for service, his battery doesn't last too long. He used the PowerSkin Recharge on his hunting trip this past weekend and came home raving about how he was able to charge not only his smartphone, but his friend was able to use it as well to charge his phone.
Thank-you to PowerSkin for providing a sample.
PowerSkin Black Friday Weekend Deal:
WHEN: Friday, November 28 at 12:00am through Sunday, November 30 at 11:59pm (ET)
DEAL: Save 45% Your Entire PowerSkin Purchase. Free Shipping, 30 day guarantee.
CODE: 45OFF
PowerSkin Cyber Monday Deal:
WHEN: Monday, December 1st: 12:00am-11:59pm (ET)
DEAL: PoP'n for one cent, plus shipping & handling ($.7.99) Original price: $49.99 and $59.99. Limit of one unit per email address and the offer is for all "PoP'n" packs with the exception of the PoP'n 2
CODE: Penny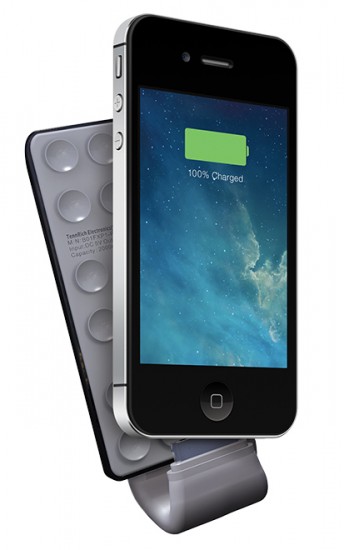 Has your smartphone run out of battery when you needed it most?
We lost power a few weeks ago and I had to sit in my car in order to charge our smartphones, now with the PowerSkin Recharge, we have access to recharging our smartphones and tablets anytime, anywhere.
PowerSkin products will make great gifts for the holidays. Visit

PowerSkin

to take advantage of these fabulous offers.
All opinions are my own personal and honest thoughts.