This post was sponsored by NUK as part of an Influencer Activation for Influence Central, however all opinions expressed are my own.
As a busy mom of three little boys I am always on the lookout for ways to make life a little bit easier. Finding ways to get dinner made when the older kids have sports practices back to back, trying to get work done when the baby needs to be fed, or when school lunches need to be packed during the morning rush. Meal prepping on Sunday nights solve two of problems, and bottle feeding takes care of the other, but what about when I need both hands free and I'm trying to pump?
There is nothing worse than trying to pump and having that liquid gold spill as you try to multitask, it's the worst. I usually have to drop whatever I'm doing and focus solely on pumping.  Some days the milk flows easier when I'm bonding with baby boy, but it can be hard holding onto an active baby while trying not to spill the milk. With not enough hours in the day, taking 30 minutes at a time to pump by myself can be time consuming and takes away precious time with my children.
Meet the new hands-free pumping option for breastfeeding moms.
Thanks to the NUK® Simply Natural™ Freemie® Cups one of the biggest challenges I face while breastfeeding, not having my hands free, is solved. Not only does the NUK® Simply Natural™ Freemie® Cups free up both of my hands while pumping, but this fabulous pumping accessory is also discreet and allows me to pump anytime, anywhere.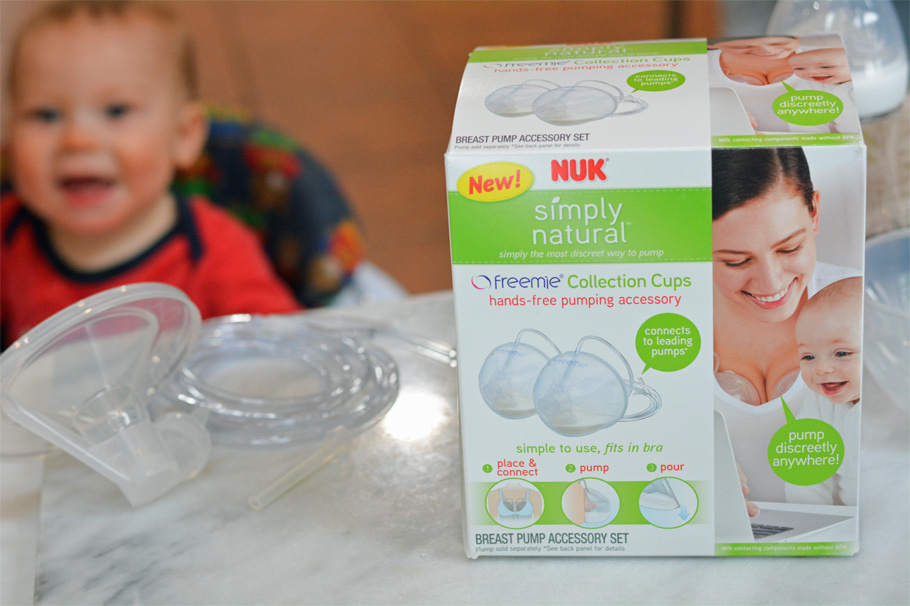 I often pump at home but for many, pumping on the go or at work is necessary. The NUK® Simply Natural™ Freemie® Cups allow you to pump discreetly, the cups are placed inside your bra and connect to your pump, pumping into the cups. Once finished, the milk can be easily poured directly into a storage container or the NUK® Simply Natural™ Bottles Bottles. You no longer have to struggle with hanging bottles, or hide in the corner so you don't feel exposed, add the NUK® Simply Natural™ Freemie® Cups into your daily routine for discrete hands free pumping.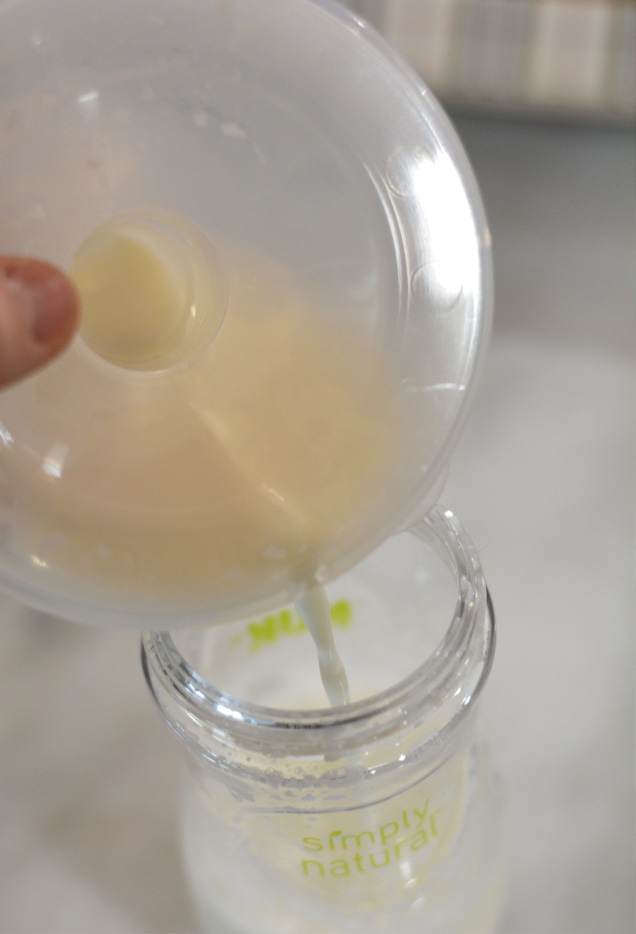 NUK® Simply Natural™ Freemie® Cups:
Includes two 8oz collection cups
Four breast funnels included: 2 (25mm) and 2 (28mm)
Flat base – helps prevent spilling

Easy pour spout- remove the tubing and pour directly from collection cup into storage container

Connection kits included for:

NUK Double Electric Breast Pump
Hygeia: EnJoye, Q
Medela: Lactina, Personal, Symphony, Pump in Style Advanced (PISA)

Connection Kit can be purchased separately for:

Freedom Equality

Freemie: Freedom Double Electric, Equality Manual

 Philips/Ameda/Lucina

Lucina: Melodi Prime Double Electric Breast Pump
Philips AVENT Double Electric Breast Pump
Ameda Purely Yours
Where to buy?
NUK® Simply Natural™ Bottles Bottles: Walmart or Target
NUK® Simply Natural™ Freemie® Cups: Walmart or Target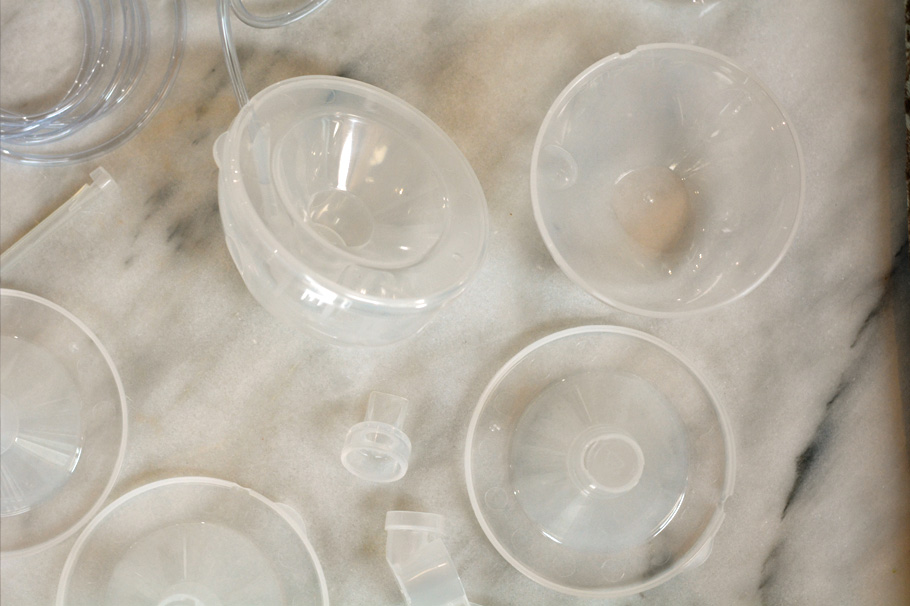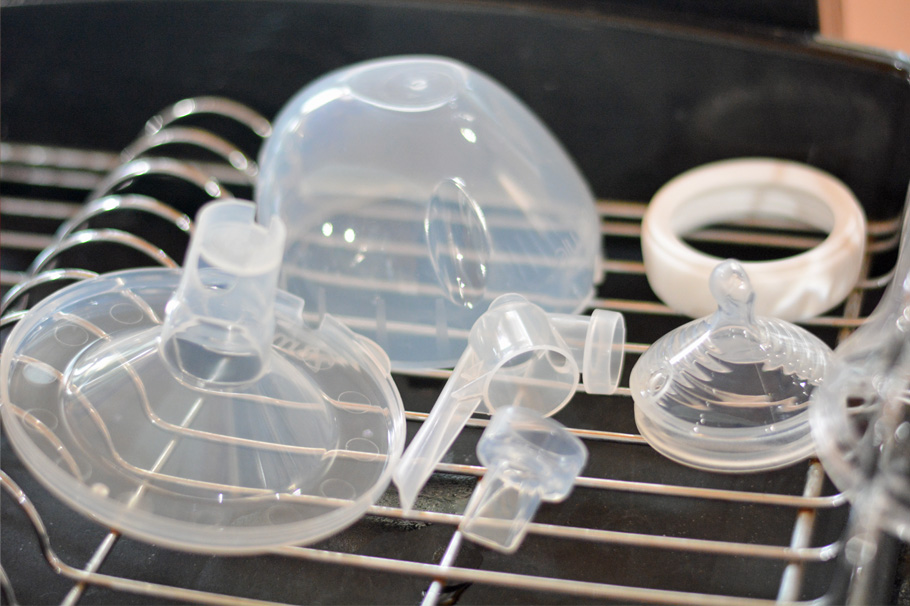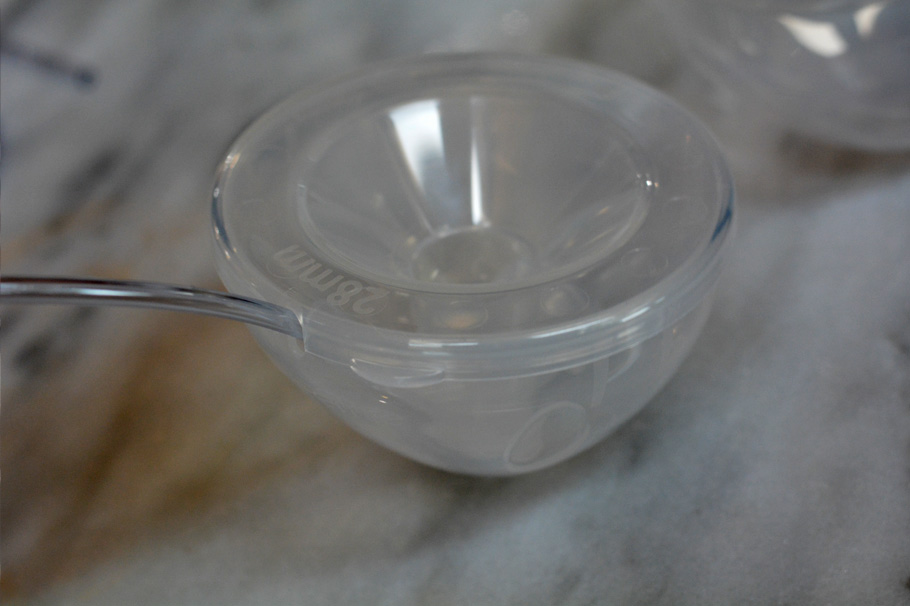 As a work from home mother, I sometimes struggle with not having enough hours in the day to get everything done. Between taking care of the baby, household chores and trying to dedicate time to complete my projects and answer emails, I often have to stay up later than I want to get things done – leaving me exhausted. Now that I have my hands free and don't have to worry about holding the bottle while I pump I can focus more attention to getting work done, answering emails, or bonding with my son while I'm pumping. That extra 30 minutes to an hour having my hands free every day adds up.
Could you benefit from having a hands free pumping accessory?