This is a sponsored post for SheSpeaks/P&G.
Since the day that I found out I was pregnant with my first son, clothes shopping for myself has been put on the back burner. Once in a while I will buy myself a new outfit or a pair of jeans, but majority of my clothes are at least 3-5 years old.  The kids on the other hand, I could shop day and night for them. With baby #3 due in just over a month, it was time for me to head out to pick up a few maternity outfits as my shirts and capris were getting a little snug. I fell in love with a few shirts, but boy was I disappointed when I noticed that one of them started to fade and another one started to pill after I washed them a couple times.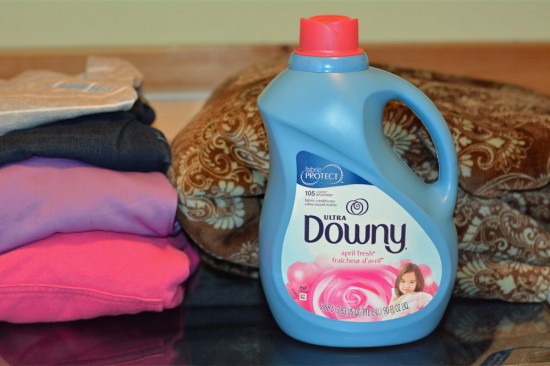 Insert Downy Fabric Conditioner.
Until this past week I rarely used fabric conditioner, it's just not something my parents used growing up & my husband didn't use it either.  I never thought twice about just grabbing detergent from the laundry aisle, and skipped over the fabric softener. I mainly thought it was used to keep clothing smelling fresh, I didn't realize there were other benefits to using it like protecting clothing from stretching and helping to reduce color fade.
Benefits of using Downy Fabric Conditioner:
Protects towels from fuzz.
Softens fabrics for added comfort.
Clothes bounce back to their store-bought form: Instead of losing their shape, clothes bounce back to their store-bought form. This is true for a number of my shirts, they've been sitting in the closet unworn for the past year as they always come out of the washer not how I purchased them.
Colors stay true and resist fading.
Conditions and strengthens fibers: With most washing machines, like mine, garments rub together, are pulled around and can stretch out. Downy conditions, strengthens, and lubricates each fiber to protect clothing from the friction, and agitation of typical washing cycle.
Keep your clothes fresh longer: Downy Fabric Conditioner provides clothes with long-lasting freshness and reduces wrinkles better than using detergent alone.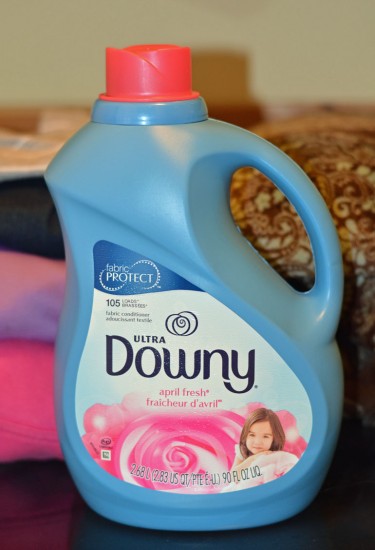 In addition to using Downy fabric conditioner, keep your clothing looking it's best by making sure to turn your garments inside out, and wash soft fabrics like cotton on the gentle cycle.
Pick up Downy Fabric Conditioner the next time your at Walmart.
How do you keep your clothes fresh, soft, and new looking after every wash?