When it comes to needing something while on-the-go, I can almost count on having it in my car, whether it's a simple floss pick, napkin, straw, band-aid, or umbrella. My husband on the other hand, has the bare essentials in his vehicle, I'm talking registration, gas, and of course his chapstick…he can't go anywhere without his chapstick.
He's not one to use an umbrella, so of course when I got stuck with his truck a few weekends ago it started to downpour and there was no umbrella anywhere to be found. I knew I put one in there years ago, but after searching high and low, there was no umbrella – leaving me to get soaked walking into the store.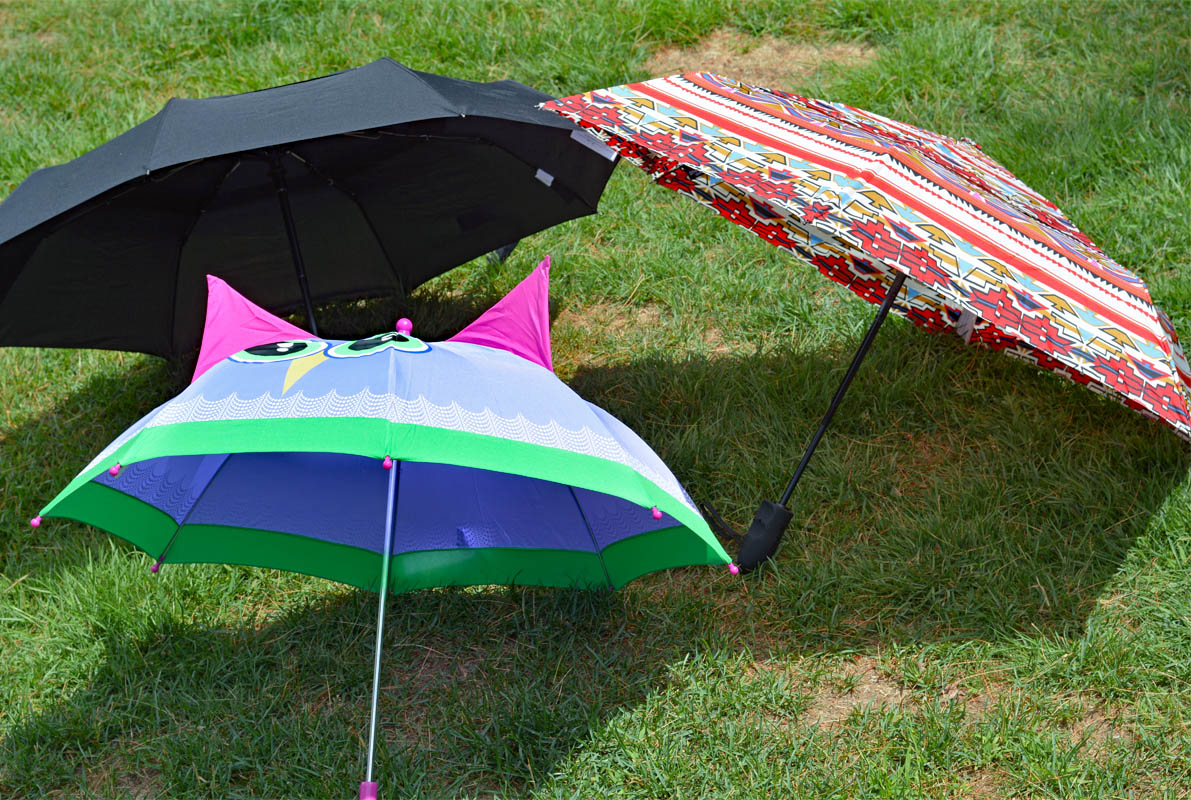 8 Things I Always Keep In The Car:
Glove Box:

Registration
Extra plastic utensils/straws

Center console:

Phone charger
Napkins/Tissues
Fingernail clippers/floss picks

 Trunk:

Reusable bags – for the grocery store or farmer's market
First Aid Kit

Umbrella – my car has an "umbrella" area on the side door
Thanks to ShedRain, the oldest and most honored family owned umbrella company in the US,  for sending our family a variety of umbrellas, I now not only have an umbrella to keep in the truck, but an extra one to keep in the garage for during those rainy days when I have to walk the kids to the bus stop.
ShedRain Umbrellas: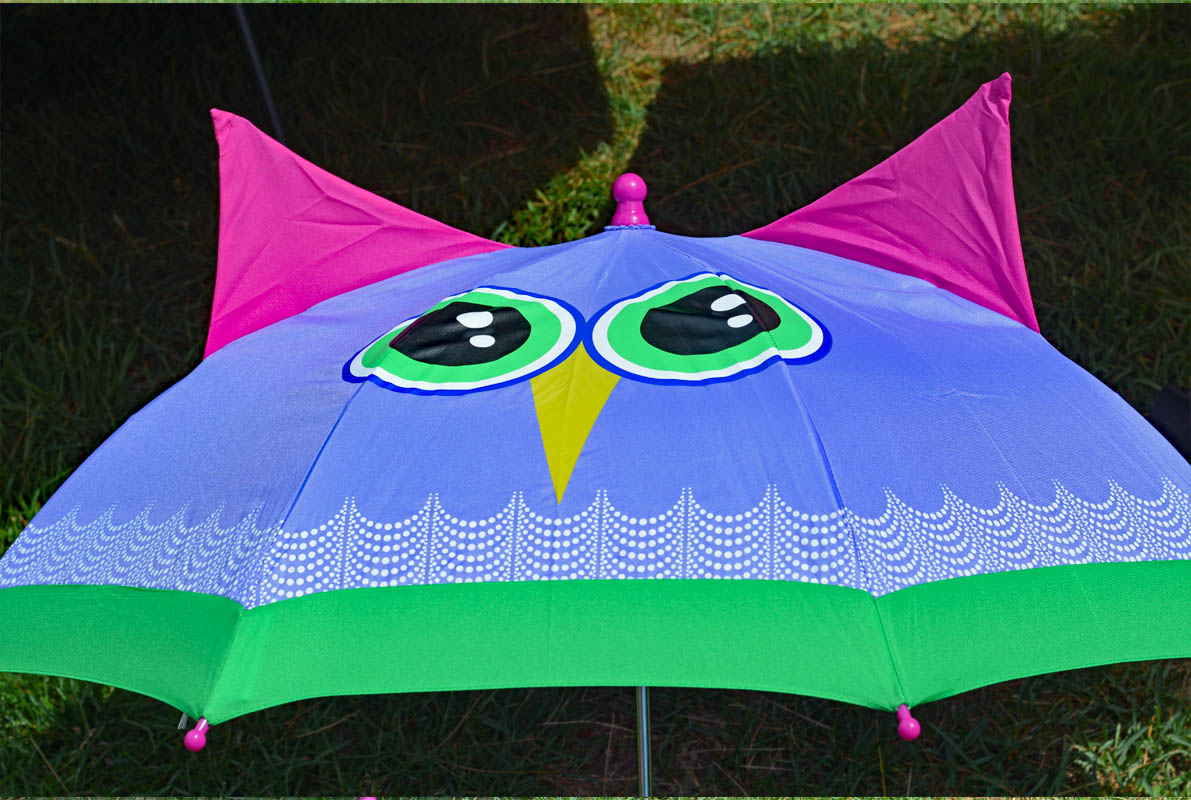 Critter Umbrellas ($14.99):  This children's character umbrellas from ShedRain feature an improved mechanism to prevent pinched fingers when opening and closing the umbrella.  Along with plastic tips and a plastic top cap to eliminate sharp edges, this cute critter umbrella will make a rainy day fun for children of all ages.
Auto-Open/Auto-Close Vented Fashion Compact ($28): Auto-Close feature makes opening and closing a breeze and the vented double canopy allows for exceptional wind resistance.
WindPro® Vented Auto-Open/Auto-Close Umbrella ($41): Perfect for the most windiest days. The durable frame, ribs, and shaft make it easy to fold up small. Closes & opens with the push of a button and resistant against winds – perfect for those days on the soccer field or walking to the bus stop. When fully opened, the arc extends to 43″.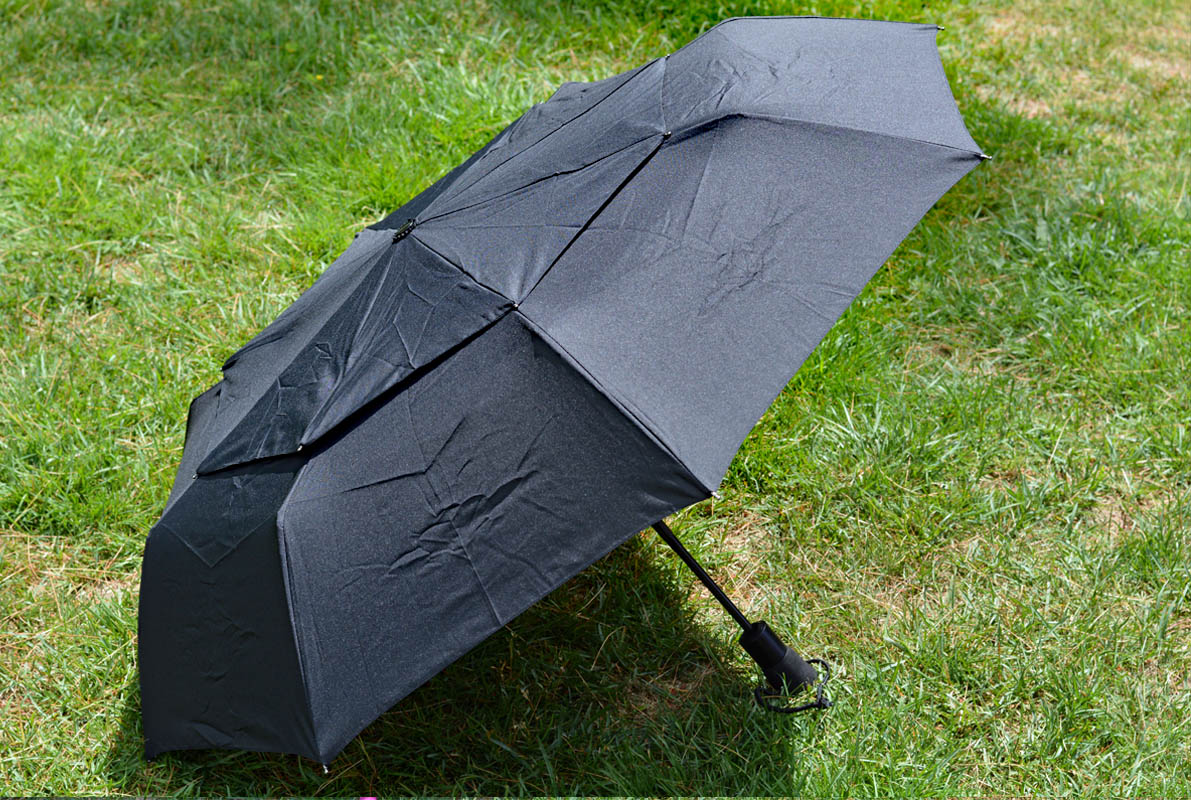 WindPro® Vented Auto-Open/Auto-Close Umbrella
An umbrella is not something you use everyday, but when it comes time to needing one, it's convenient to have one close by.
Visit ShedRain to check out the assortment of umbrellas, there's an endless amount of colors, styles, and sizes available for the whole family.
Do you keep an umbrella in your vehicle?