Disclosure: For the holidays as part of a sponsored post for Collective Bias®  I made these two easy Christmas Recipes our family to enjoy.
Besides summer, December is my second favorite time of the year, decorating for the holidays and creating memories with my children. I have always loved Christmas but now that I have children of my own it is extra special. Every year I usually go all out decorating the house and I love to create new Christmas recipes, the children get over joyed to see the finished product and can't wait to dig it.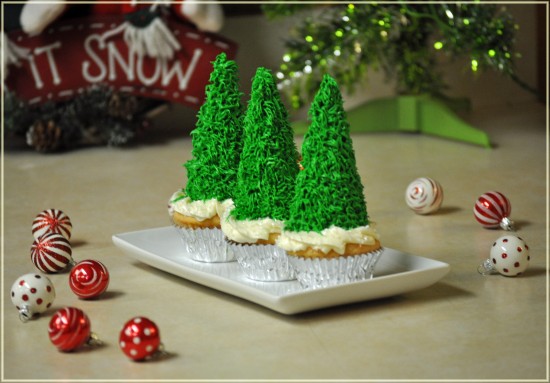 This past week we kicked off the holiday season with a trip to Price Chopper to pick up a few ingredients to make a couple holiday recipes – Christmas Tree Cupcakes for the kids and a Taco Wreath for the adults to enjoy.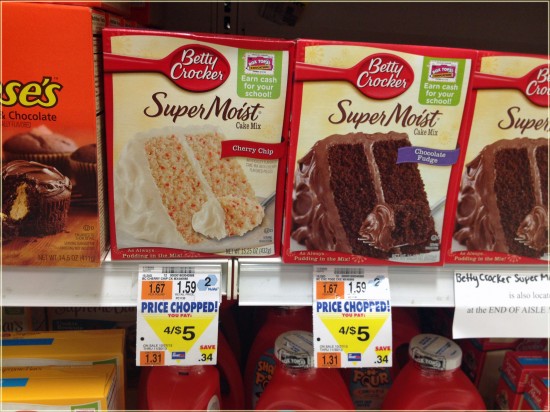 Jacob's been on this cherry kick lately, so when he spotted the Betty Crocker Cherry Chip cupcake mix there was no changing his mind. I'm glad we got them as they turned out quite delicious, this was our first time trying the cherry flavored cupcakes, and it wont be our last. While at Price Chopper with also picked up some Lindsay California Ripe Pitted Olives and Pillsbury Refrigerated Crescent rolls for our Taco Wreath.
Jacob & Tyler love shopping at Price Chopper – they have kid sized carts! They are always requesting to go to the grocery store with the "little carts." I'm also a huge fan as it makes grocery shopping easier, the kids stay busy pushing the carts around and feel older, being able to blend in and push their own groceries. I just have to watch closely, as they love sneaking in some extra "kid" approved food.
Every year it is a tradition to decorate Christmas cookies, but this year we are trying something new, decorating Christmas tree cupcakes. The boys helped me to make a batch of cupcakes, and while I was decorating the tree itself the boys were busy going through the cabinets finding the "perfect" sprinkles for ornaments. Once I was finished frosting the tree we lined up a bunch of sprinkles and the boys enjoyed decorating their own tree, and of course enjoyed it afterwards.
Christmas Tree Cupcakes: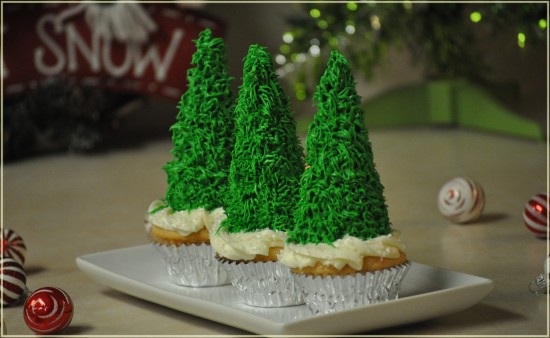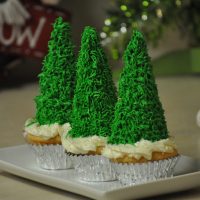 Ingredients
1

18.25 ounce Betty Crocker cake mix

Two Betty Crocker 16-ounce cans vanilla frosting

Sugar cones

Wilton Tip #233

Green food coloring

Edible glitter / decorative sprinkles
Instructions
Preheat oven to 350 degrees. Line cupcake pan with paper liners.

Prepare cupcake batter and bake cupcakes according to package directions. Set aside & let cupcakes cool.

Once cooled, frost cupcakes with white frosting, sprinkle with edible glitter.

Mix remaining frosting with green food coloring.

Frost cones with a thin layer of green frosting and press onto top of cupcake.

Using Wilton Tip #233 on a decorating bag, pipe frosting on the sugar cone to create a tree.
I plan to make a couple dozen for our annual Christmas Party in a couple of weeks and will set up a table with sprinkles and edible glitter, and will let each child decorate their own.
Taco Wreath:
The Taco Ring always seems to be a huge hit so I decided to change it up a little bit and make a Taco Wreath instead. The Taco Wreath makes for a great appetizer, or you can also serve it with a side of rice and it can be dinner.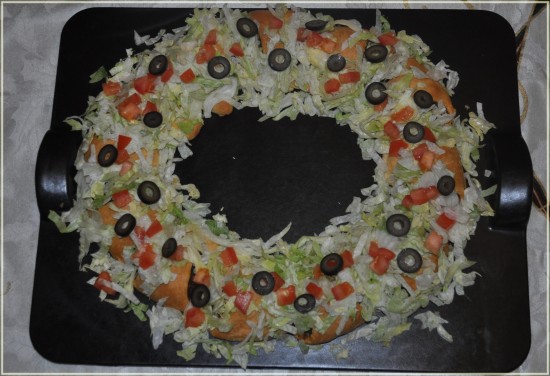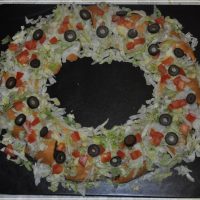 Taco Wreath
Taco Wreath is an easy family dinner or holiday appetizer. Made with refrigerated crescent dough and stuffed with ground beef or shredded chicken.
Print
Pin
Ingredients
1

lb

ground beef

cooked and drained

1 1.25

oz

package taco seasoning mix

1

cup

shredded cheddar or 4 cheese mix

2

tbsp

water

2

– 8 oz packages of Pillsbury refrigerated crescent roll dough

shredded lettuce

1

med. tomato

cubed

1/2

cup

sliced black olives
Instructions
Preheat your oven to 375. Open the crescent rolls and fan them out out making a circle. Leave the crescent rolls open in triangular shape.

Cook the hamburger and drain.

Mix cooked hamburg, water, and taco seasoning in small bowl.

Add cheese, mix well.

Add a small amount to the biggest part of the crescent rolls. Continue around the entire circle.

Tuck the ends of the crescents over and then press it into it's base.

Bake for 15-17 minutes.

Top with shredded lettuce, tomatoes and black olives, Serve with a side of sour cream, guacamole, and/or salsa.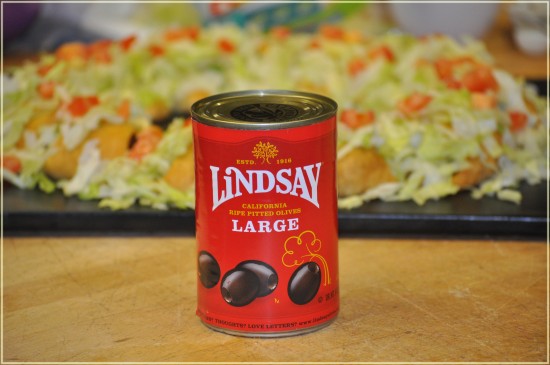 The Pillsbury refrigerated crescent rolls allow for easy single servings to serve at a holiday party, and you can customize to your liking with sour cream, guacamole, and salsa. The boys and I are huge fans of  Lindsay California Ripe Pitted Olives so I diced them up and added them to the top, but you can easily serve them in a bowl on the side.
Do you enjoy making holiday themed meals and desserts?