There's three things about October that I love – fall foliage, apple picking and Halloween. I can certainly do without the cold weather and freezing temps that we are already receiving at night. I'm always looking forward to an excuse to bake so this past week I surprised the neighborhood kids all with a few spooky treats to kick off October and Halloween Season. Celebration by Frey™ and Sixlets® products provide a fun, easy, and affordable way to make this years Halloween party the most memorable one ever!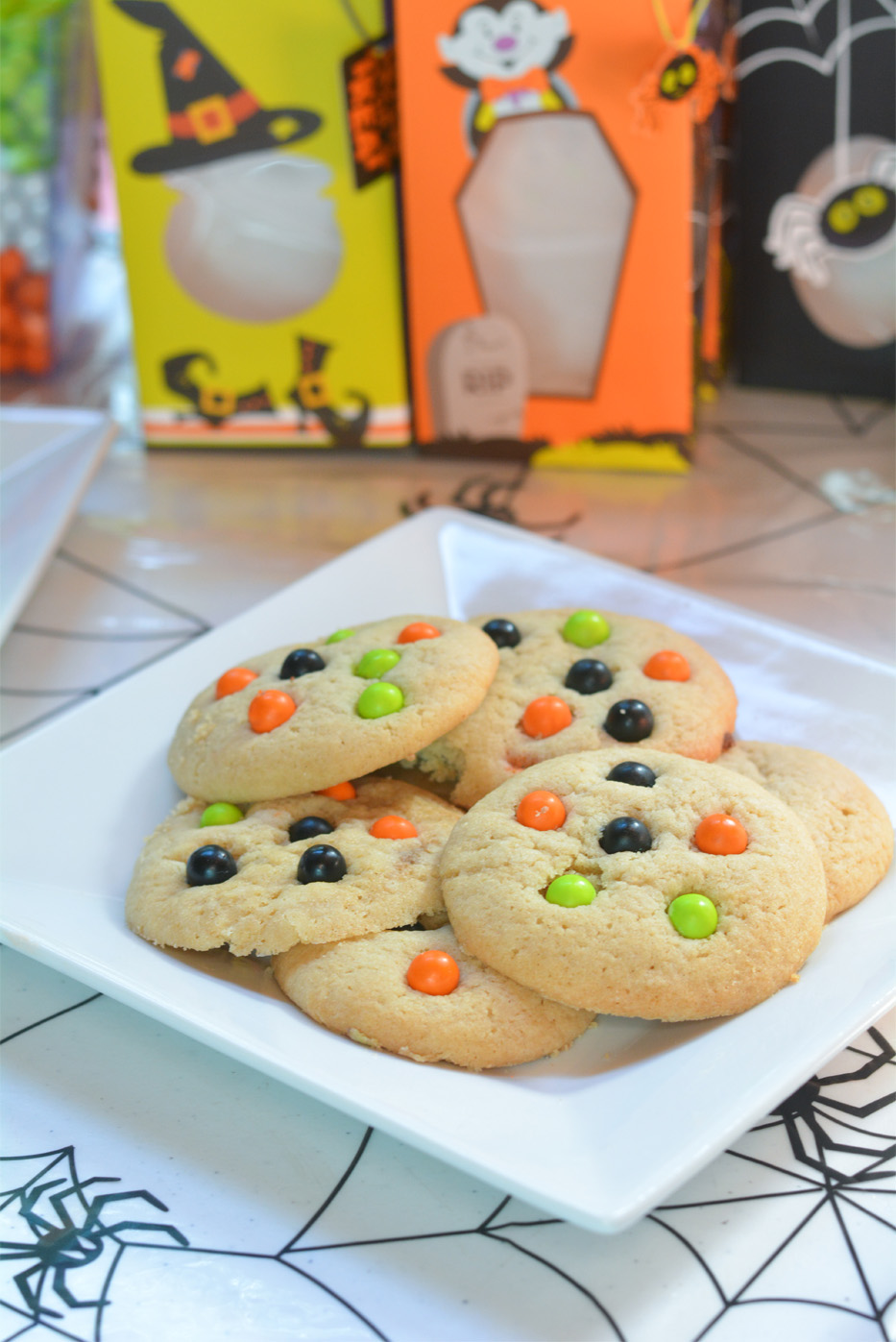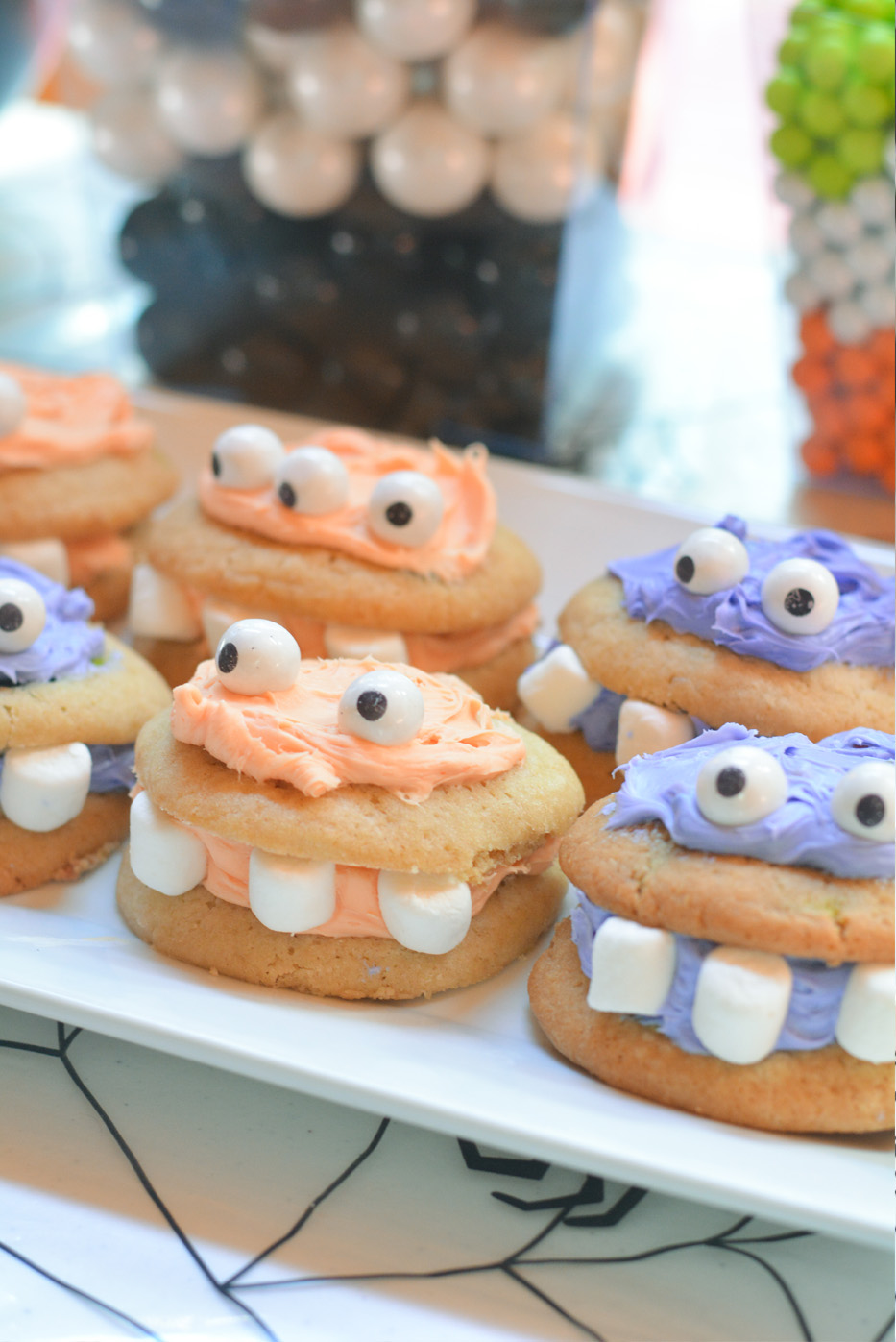 If you're trying to find a spooky treat to make for your next Halloween party or just want to surprise the kids with a treat after school, these Monster Cookies are super easy to make. Use your favorite chocolate chip cookie recipe except swap out the chocolate chips with Halloween colored Sixlets. Make a sandwich using 2 cookies and frosting then add the marshmallow and Googlie Eyes Gumballs to create a monster.
Spooky Monster Cookies
Ingredients:
2 1/4 cups

all-purpose flour

1 teaspoon

baking soda

1 teaspoon

salt

1 cup

butter, softened

3/4 cup

granulated sugar

3/4 cup

packed brown sugar

1 teaspoon

vanilla extract

2

large eggs

2 cups Sixlets
mini marshmallows
frosting
Googlie Eyes Gumballs
Directions:
Preheat oven to 375° F.
Combine flour, baking soda and salt in a small bowl.
In a large mixer, beat butter, granulated sugar, brown sugar and vanilla extract until creamy. Add eggs, one at a time, beating well after each. Slowly add in flour mixture.
Drop rounded tablespoon onto ungreased baking sheets.
Bake 9 to 11 minutes or until golden brown. Remove from oven and carefully press Sixlets on top. Cool on baking sheets for a few minutes then remove to wire racks to cool completely.
Frost the top of one cookie, add a second cookie on top making a sandwich.
Add mini marshmallows to make teeth.
Add additional frosting on top and add two eyes.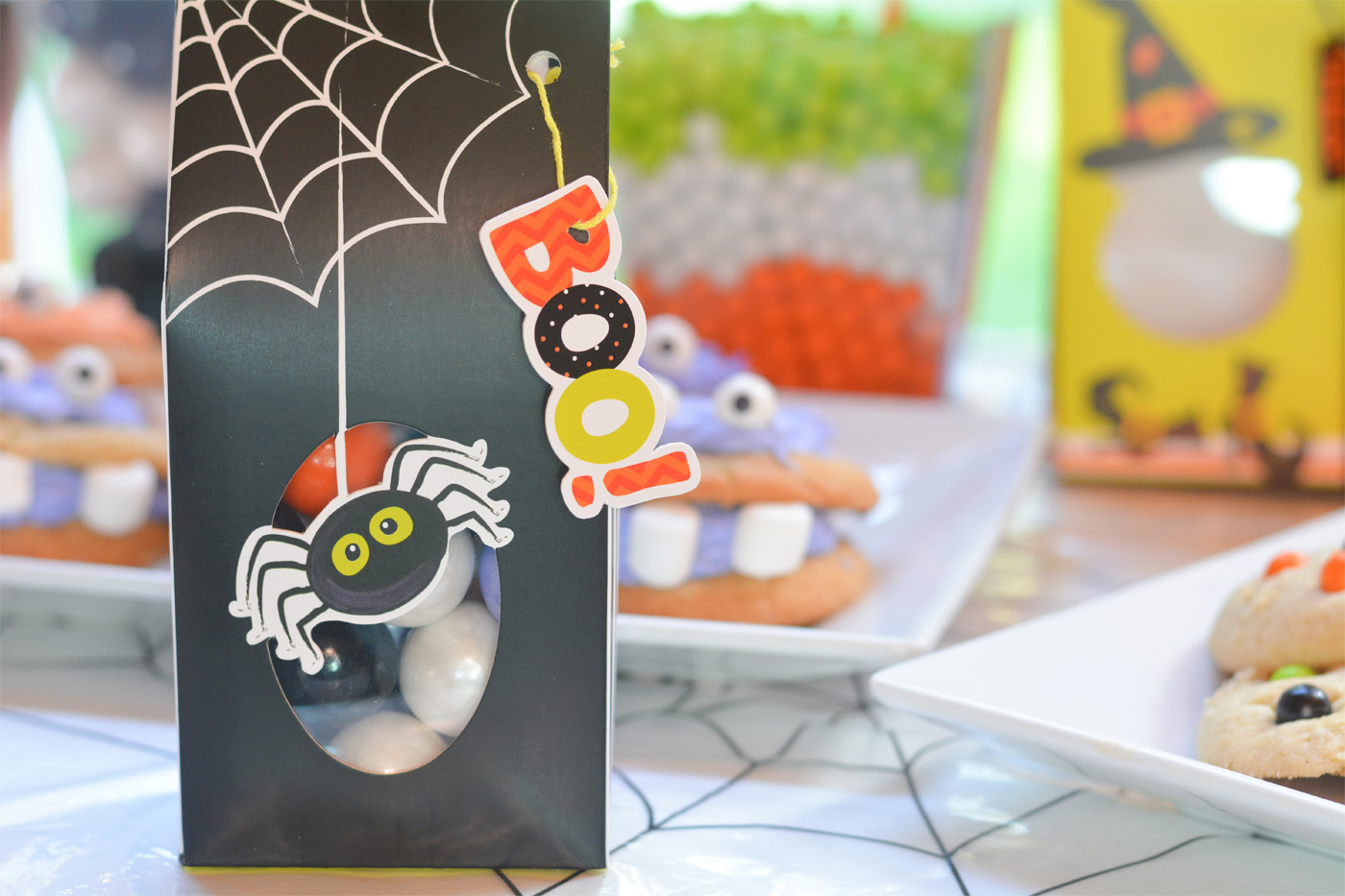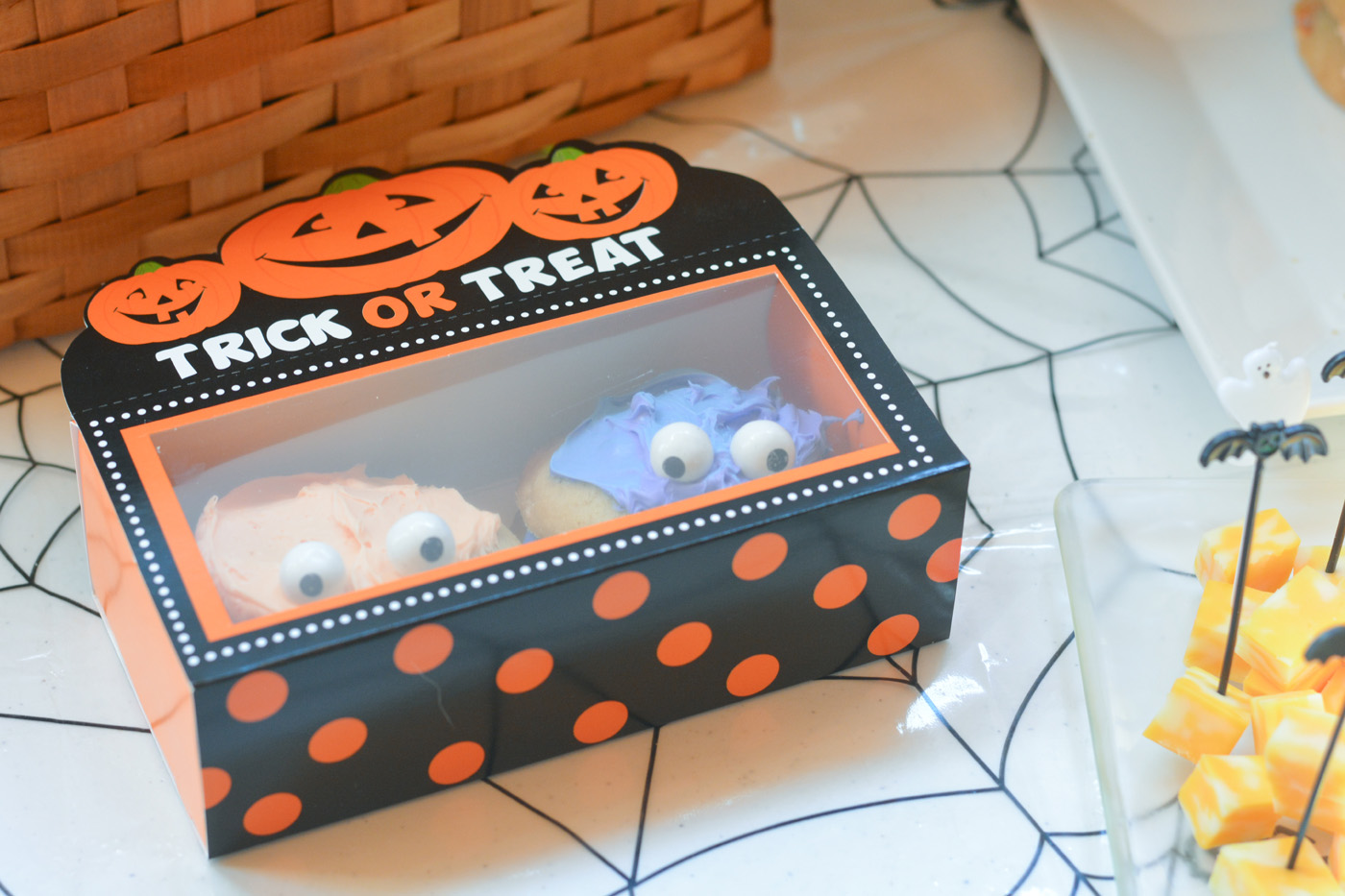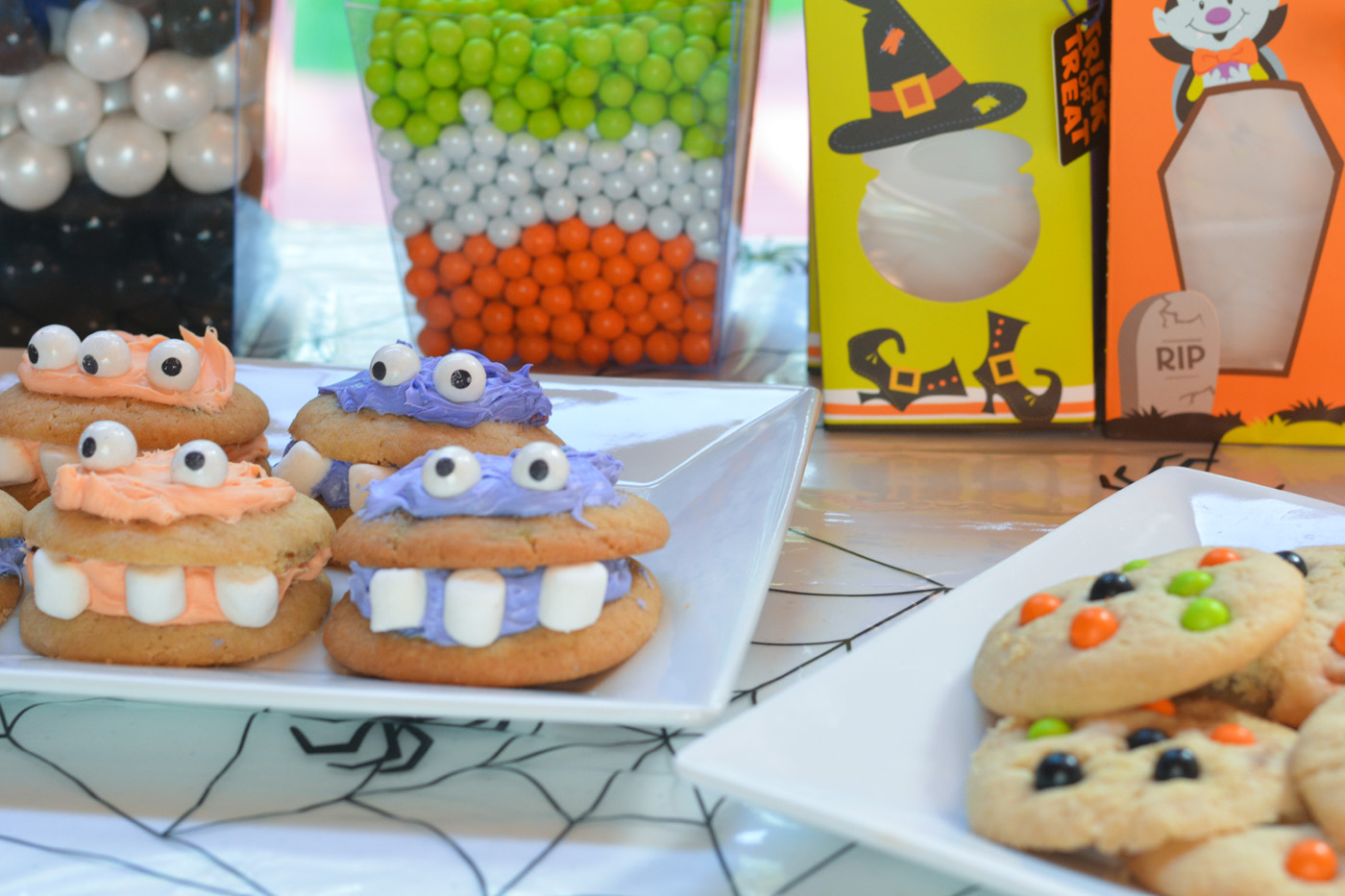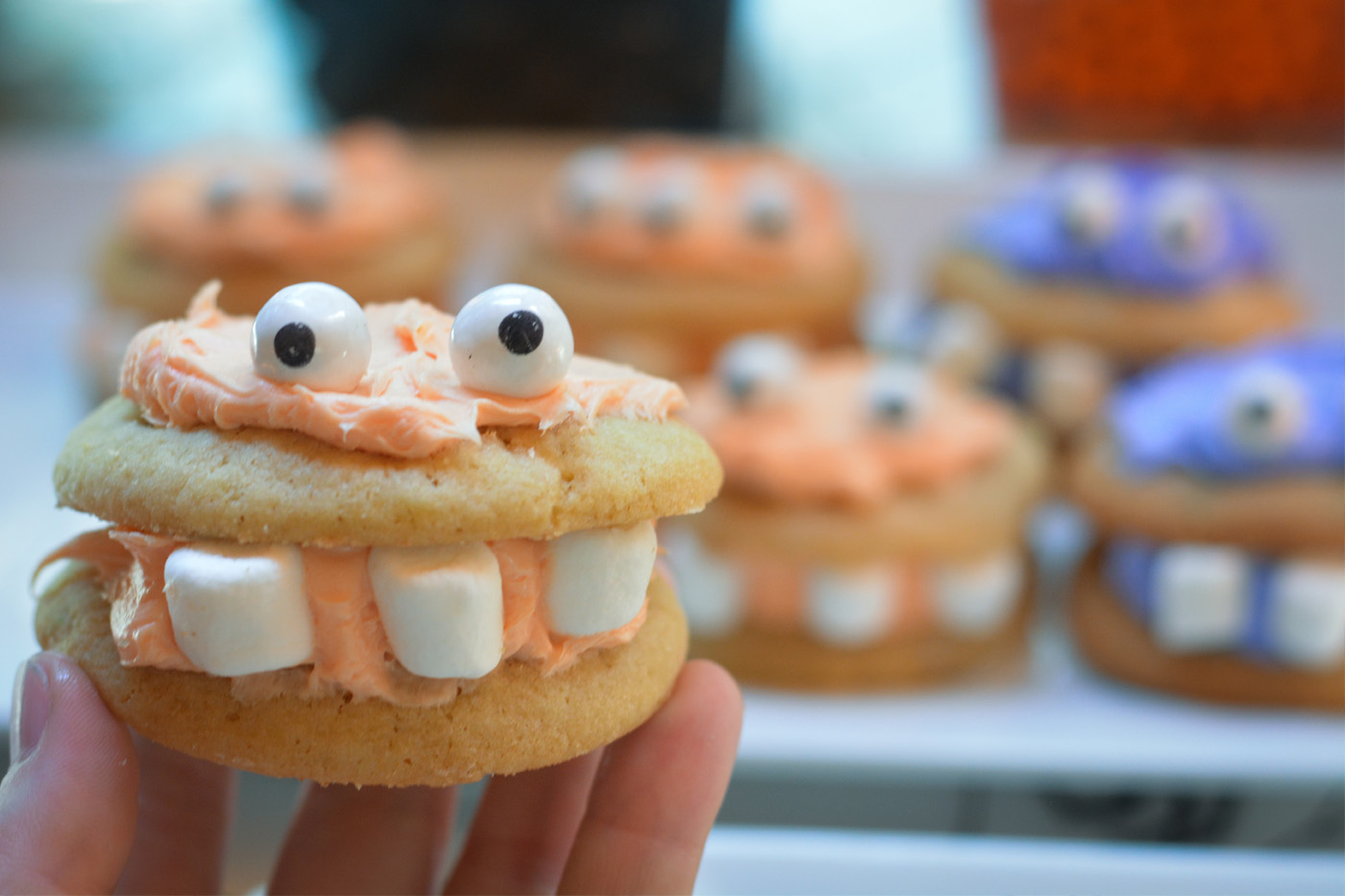 You can find the Celebration by Frey and Sixlets at Hobby Lobby, Wegmans, Meijer, Walmart and many more!
Candy buffets, cookies, cakes, or cupcakes….Celebration by Frey candy and Sixlets bring fun to any Halloween and Fall events.
Do you have a favorite recipe to make for Halloween?