Bake up a batch of these Christmas Pinwheel Cookies made with a sugar cookie dough and decorated with Christmas sprinkles.
This past Thanksgiving I did good limiting myself on how many desserts I enjoyed after dinner, although I would have loved a slice of apple pie, cherry pie, a bite of the chocolate pudding pie and cheesecake, I only took a sliver of cheesecake.  With Christmas right around the corner it is becoming harder and harder to stay on track with all of the sweets around. The kids have been asking to make cookies and Christmas recipes every day but I have been trying to cut down on the amount of sugar that I eat, and most of our go-to recipes call for sugar.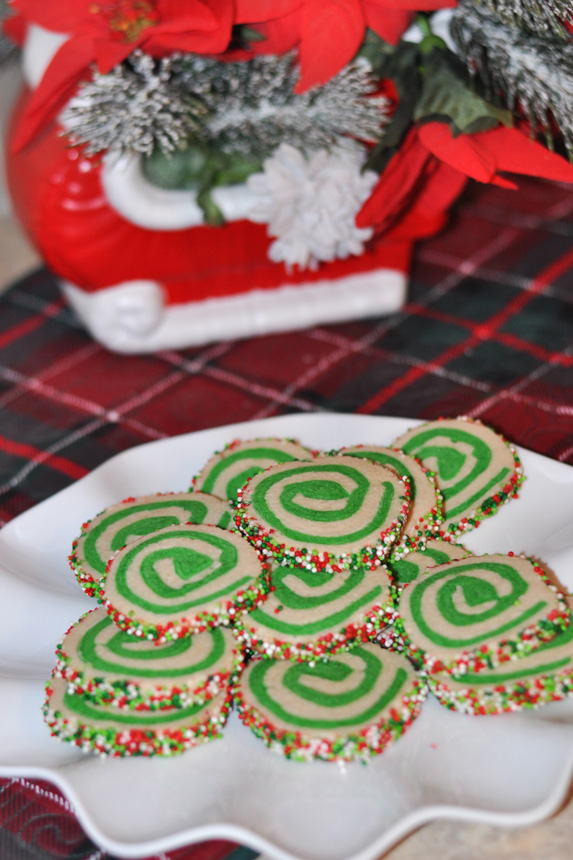 I know it's my New Years Resolution every year to eat healthier and this year started out slow but for the past couple of months I have been doing good limiting the sweets. I never really thought to swap out the sugar in recipes for SPLENDA products,  but for the past week and a half I have been slowly replacing SPLENDA® Sweetener Products, in my coffee as well as in a couple of our recipes. Although it's a small lifestyle change, it can lead to a bigger results over time especially when I put sugar in my coffee daily.
After an afternoon of the kids begging to make Christmas sugar cookies I decided to make these Christmas pinwheel cookies, except swap the sugar for  SPLENDA® Sugar Blend. I made these Christmas Pinwheel Cookies exactly how I normally would, except with one minor change, instead of one cup of sugar, I used 1/2 cup of SPLENDA Sugar Blend, since it is part SPLENDA® Brand Sweetener and part sugar, you will only need half the amount.  The kids didn't even notice the change, just exclaimed how great they tasted.
Sugar to Splenda Conversion
To adapt your own recipes, find the  sugar to splenda conversion by viewing the conversion charts.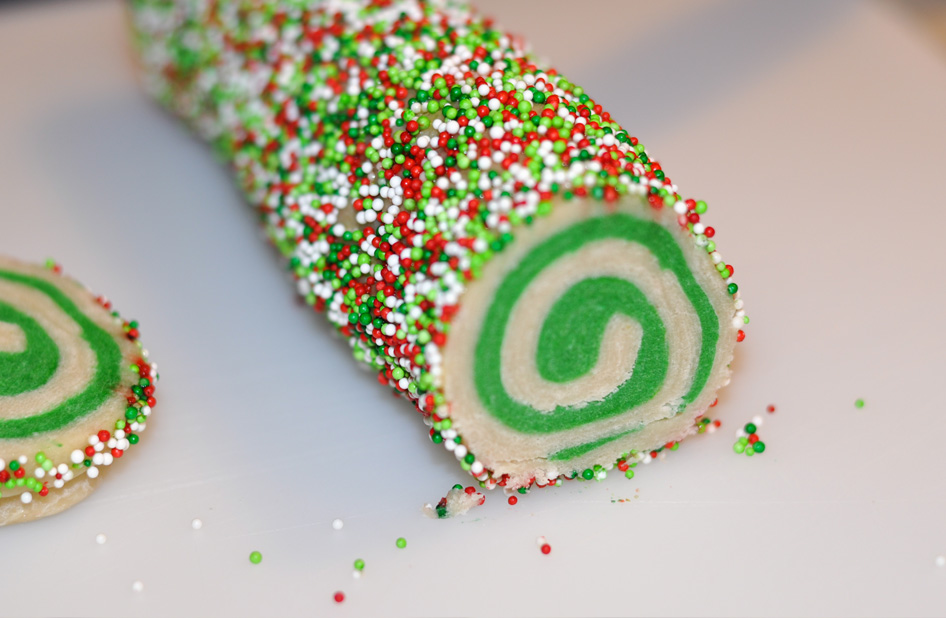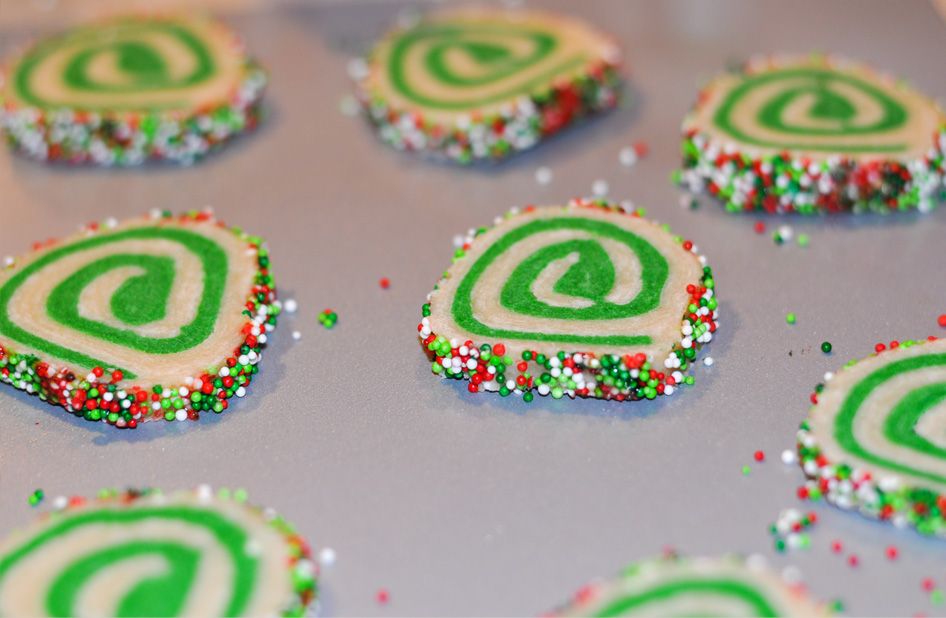 Christmas Pinwheel Cookies: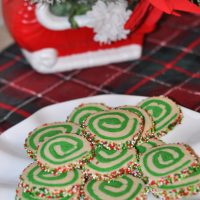 Christmas Pinwheel Cookies
Bake up a batch of these Christmas Pinwheel Cookies made with a sugar cookie dough and decorated with Christmas sprinkles.
Print
Pin
Ingredients
1

cup

unsalted butter

softened

1

cup

SPLENDA® Sugar Blend

2

large eggs

2

tsp

vanilla extract

3 1/2

cups

all-purpose flour

1/4

tsp

salt

1

tsp

baking powder
Instructions
Beat butter at medium speed until creamy, slowly blend in SPLENDA® Sugar Blend.

Add in eggs, one at a time and mix well. Stir in vanilla.

Combine flour, salt and baking powder in separate bowl. Slowly add into SPLENDA® Sugar Blend mixture and mix together.

Separate into two bowls, add green food coloring to one.

Roll each colored dough into two separate rectangles (You will have four rectangles. Place green dough on top of vanilla dough and roll so that it resembles a jelly roll. You will have two rolls.

Cover each roll with sprinkles and then place in fridge for 1 hour to allow to harden.

Preheat oven to 350 degrees.

Remove cookie dough from fridge and slice cookies 1/4 in thick and place on cookie sheet.

Bake for 8 minutes or until edges of the cookies are slightly browned.

Allow cool on cookie sheet for a few minutes then transfer to wired rack until completely cooled.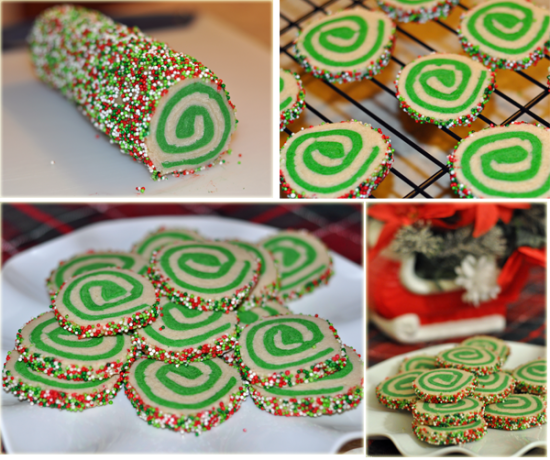 *this recipe is sponsored by Splenda.