Great Wolf Lodge is a popular family vacation destination in New England. Located in Fitchburg Massachusetts just outside of Boston, there is something fun for everyone in the family, even the toddlers. Whether you are planning your first visit, or second visit, check out tips for visiting Great Wolf Lodge to make your trip an unforgettable experience.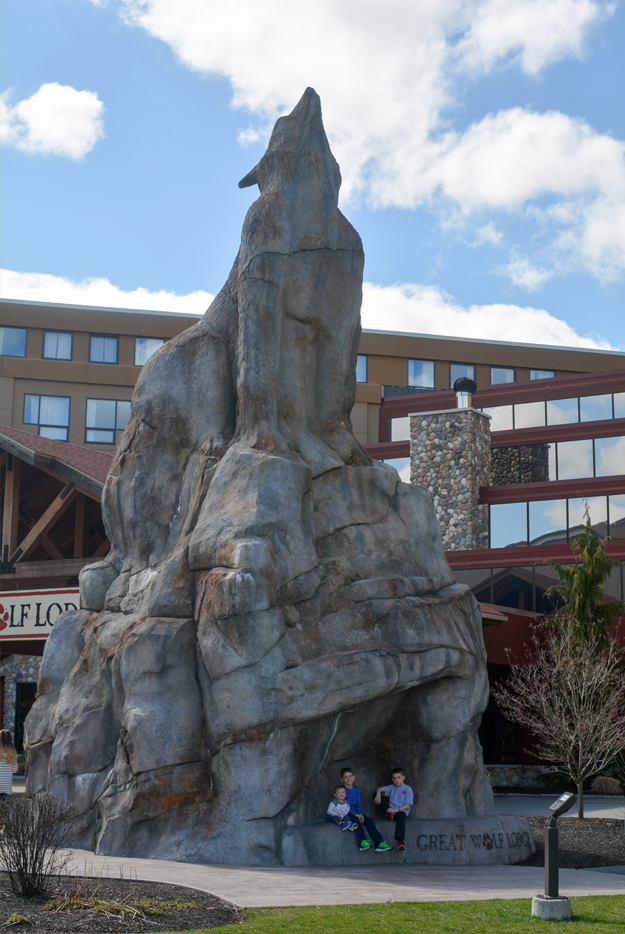 Great Wolf Lodge provided a Deluxe Queen Suite for our stay.
Great Wolf Lodge New England
I wanted to do something fun this past week for the kids school vacation, but didn't want to travel far. My kids are always asking when we can go back to Great Wolf Lodge, so I thought this would be the perfect time. While I knew the older boys would be in for a fun surprise, I never imagined by toddler would have as much fun as he did.
I had booked a one night stay, but waking up the next morning I wish I had made it 2 nights since all three kids were having so much fun. One night stays always go by too quick especially when traveling with children. I'm already looking forward to our next visit.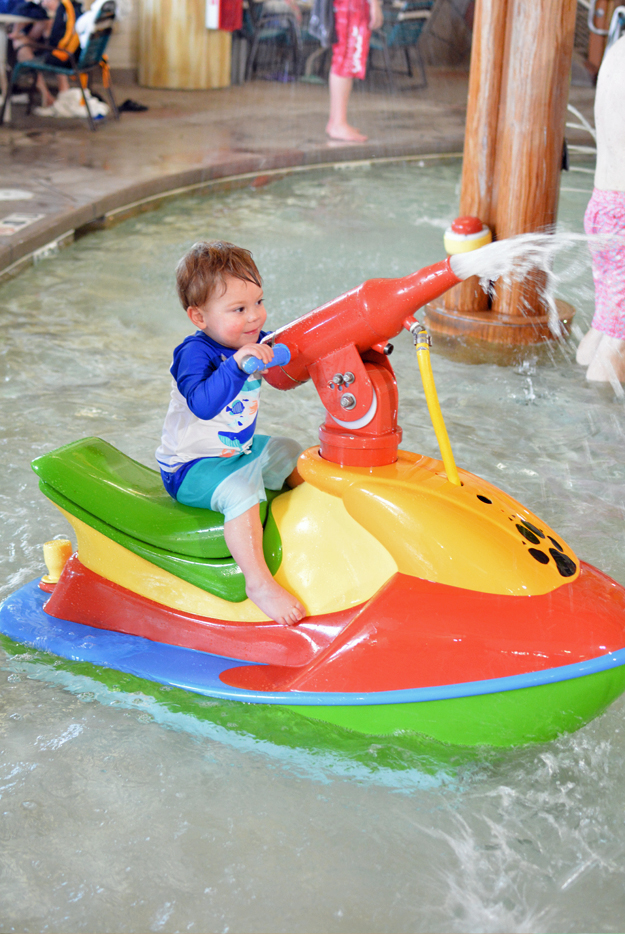 I was amazed at how much fun my 21 month old had in the water park. He loved splashing in the water and especially the slides. I was a bit nervous the first time he went down the slide, but he had seen his brothers go down them and wanted to join. Since only one person is only allowed to go down a time I decided to let him go and he was all smiles and asking to go again and again.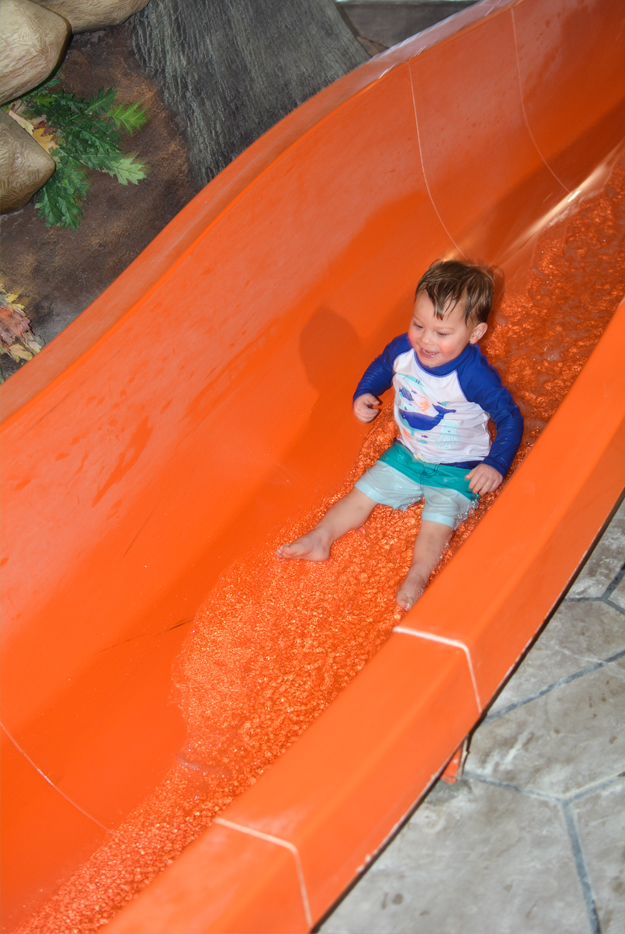 It was nice to have a day of water play without having to worry about the weather or constantly having to apply and reapply sunblock. There are also life guards everywhere, which gives me peace of mind traveling with three kids. You can tell these lifeguards care about their jobs and put safety first. They are all very attentive and constantly walking around and scanning the pools.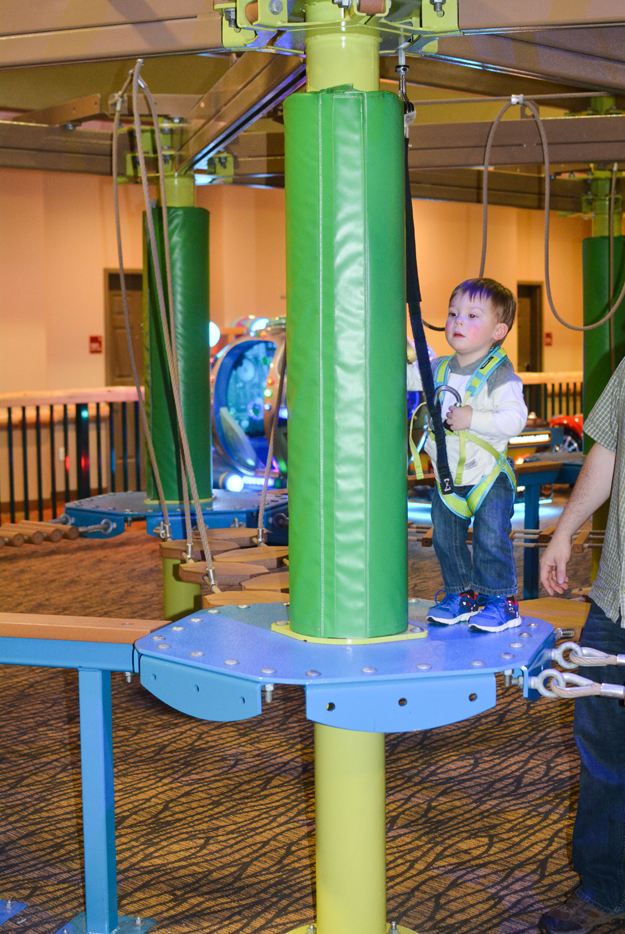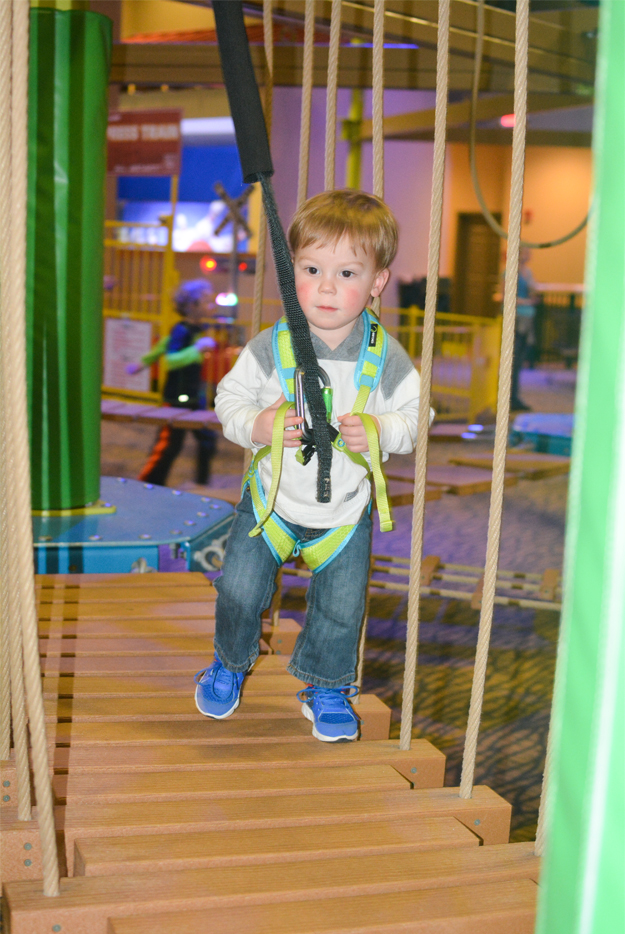 Being midweek school vacation, the water park was a bit packed and tables were hard to come by at first. By 1:30pm, the crowd started to settle down, and we were able to get a table and order some lunch. We spent the most of our stay at the water park, but did stop by the arcade to play some games and go on the ropes course. The little guy was so excited that there was a smaller ropes course just a few feet off the ground for his size.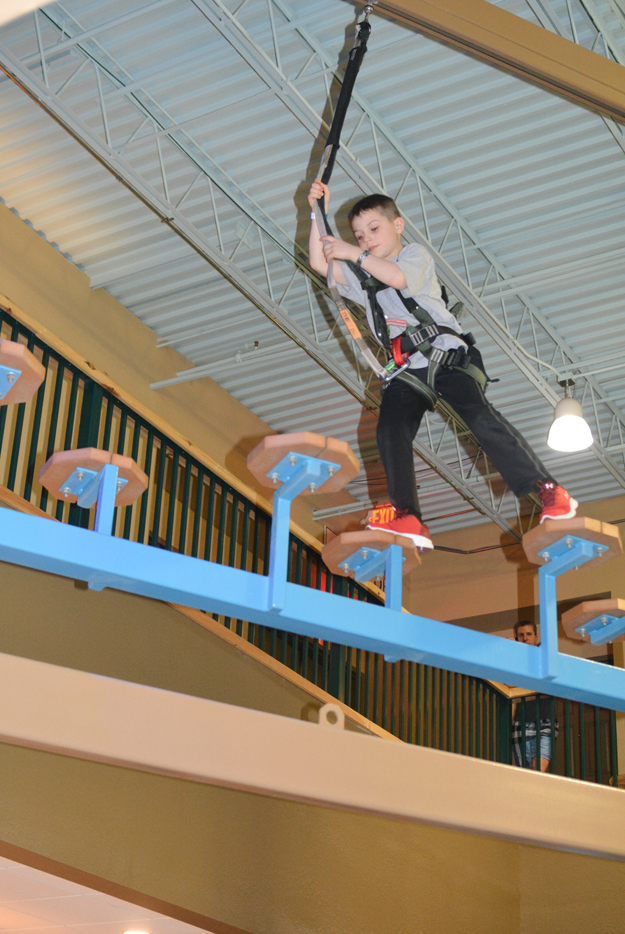 Tips for Visiting Great Wolf Lodge:
1. Plan Your Visit
The water park and activities in the lobby are included with each stay, but there are a number of other activities that are an additional cost. There's MagiQuest, arcade, ropes course, mini golf, climbing wall, snacks, meals, ice cream, ect. It's easy to overspend, and although a Paw Pass or Wolf Pass may seem like a lot, it can end up saving money in the end. Check out the activities and passes available beforehand so that you know what to expect.
There are also 2 different sections to the water park at Great Wolf Lodge New England, but they're just steps away from each other. You can go back and forth easily all day. We choose a table or chairs as soon as we get there so the older kids know where to meet, take a drink /snack break, ect.
2. Each guest room has a fridge, microwave, and coffee maker
Pack snacks and drinks, or even food for breakfast, lunch, and dinner.
3. Complementary Cribs/Play Yards provided.
Request one at time of booking. Or if you forgot like me, they'll deliver one right to your room once you check-in
4. Life jackets and Puddle Jumper Life Jackets are provided
Save room and keep your life jacket at home. Life Jackets and towels are provided at the indoor water park.
5. Pack goggles, flip flops and/or water shoes
If you do forget you can purchase them on-site at the store next to the water park.
6. Check the schedule
At check-in, you'll receive a handout with a schedule that includes the time for character appearances, story time, and activities (BINGO, face painting, balloon animals, ect). The schedule is known to slightly change, you can double check the times in the lobby, there will be a sign with character appearance times ect.
Maximize your time
7. Use the indoor water park before check-in:
Room check-in does not begin until 4:00 p.m, but you can arrive as early as 1:00 p.m. to start using the water park.
8. Play all day even after checkout
Check out is at 11am but you can use the water park & attractions until they close. Pack everything in the car but leave a small bag with a change of clothes, snacks, drinks, ect.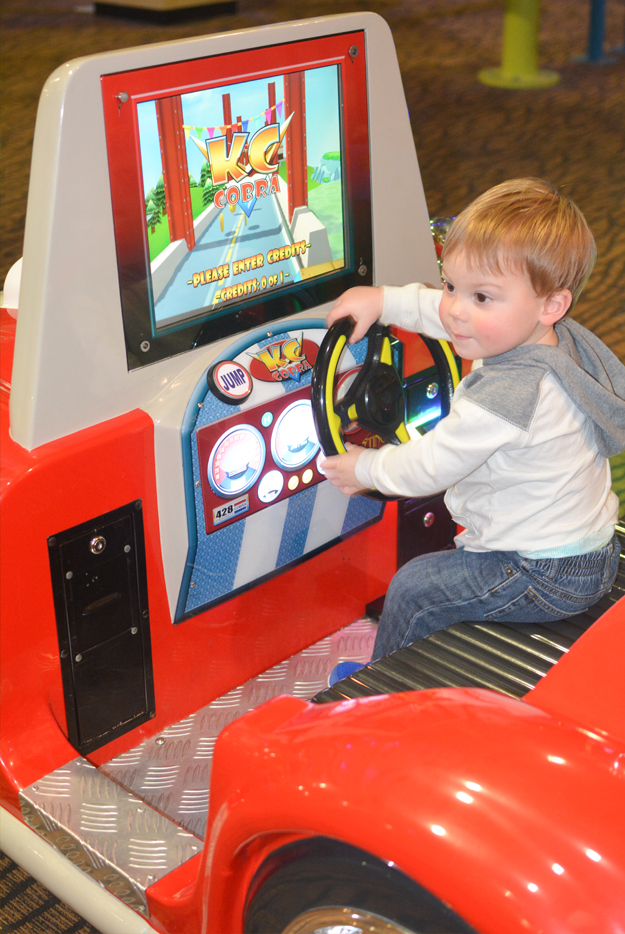 Maximize your Money:
9. Bring your own food:
While the breakfast buffet and dinner at the Lodge Wood Fired Grill was delicious, if you're looking to stretch your budget, pack a cooler and use the fridge and microwave in your room. I saw numerous people checking out with large coolers, paper plates, ect. Some ideas is to bring lunch meat and make your own sandwiches, bring your own drinks, fruit cups, veggies and dip ect.
10. Purchase deal packages
Expenses can easily add up with all of the attractions and dining options. If you are on a budget I recommend purchasing a package as they can offer some great savings.
Our favorite is the Howlin Timbers Play Pass for $34.99 for each of the kids. This pass allows them to use all of the dry activities in the Howlin' Timbers play area which includes the ropes course, bowling, mini golf, rock climbing.
11. Sign up for Groupon for special coupons and deals for Great Wolf Lodge.
Right now you can save up to 40% off your room.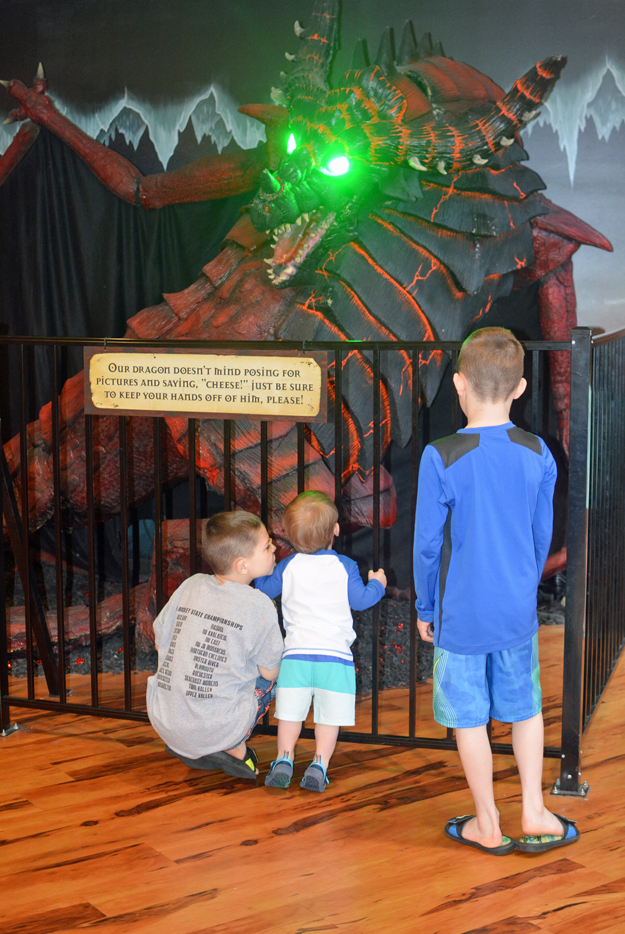 Celebrate a Birthday at Great Wolf Lodge!
12. Birthday Wolf Ears for the Birthday guests.
If it's your birthday, or your child's birthday, make sure to request the special Birthday Wolf Ears at check-in.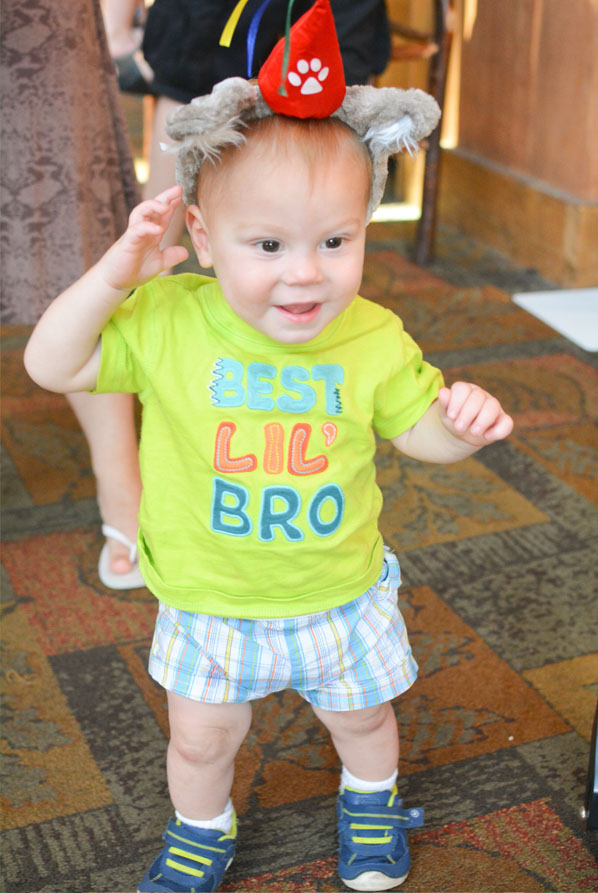 Happy 1st Birthday to the newest member of our Wolf Pack!
You may also like: