This post brought to you by American Frozen Foods Institute and the Frozen Food Roundtable. All opinions are 100% mine.
While I enjoy baking and cooking there are days where I just need a quick and easy meal, or just simply want to enjoy the night with the kids and not have to spend an hour prepping and cleaning up dinner. With an extra freezer in our garage we have plenty of room to stock up. A few of the most common frozen meals in our freezer include FRESCHETTA® pizzas, Kellogg's Frozen Waffles & French Toast Bites, and Birds Eye Steamfresh Vegetables – that can be used by themselves or in a recipe. My parents always used Birds Eye Steamfresh Vegetables when family came over for the holidays.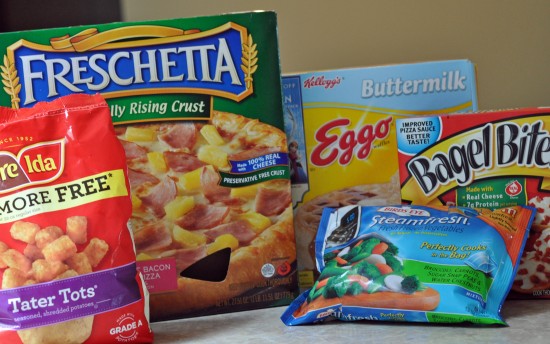 There are benefits of frozen foods. Frozen food is made from real ingredients and by freezing the fresh food stays fresh. Freezing locks in the flavor and nutrients until your ready to enjoy them. With an extra freezer I used to wonder about fresh vs frozen but have realized that freezing keeps the fresh food fresh until we are able to eat it. Just this past week I had to freeze a number of veggies and fruits that we were unable to eat before we had to leave town unexpectedly for a few days.
The choices are endless and while most of the frozen products can be used by themselves, they can also be used in additional recipes, use the frozen corn & peas in chicken pot pie, or make a breakfast casserole with the Tater Tots.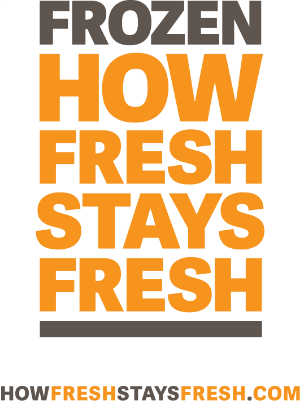 Now that the boys are getting older, they love having friends and cousins over for play-dates and sleepovers. For breakfasts, Kellogg's Frozen Waffles are always a hit, and I make sure to keep a box stocked in our freezer. No having to measure ingredients, no having to clean up a bunch of dishes, and they're ready to eat within minutes. Great for days that we are in a rush to get off to sports practice, or have friends sleeping over. We tend to purchase the Buttermilk Waffles, but the boys also enjoy chocolate chip, blueberry, and the French Toast Sticks. Once in a while I'll surprise them with a fun breakfast made with Kellogg's frozen waffles, the butterfly and turtle created quite the buzz, the smiles on the boys faces were priceless. We'll be hosting a sleepover in the coming weeks and I've been trying to think of a new animal to make.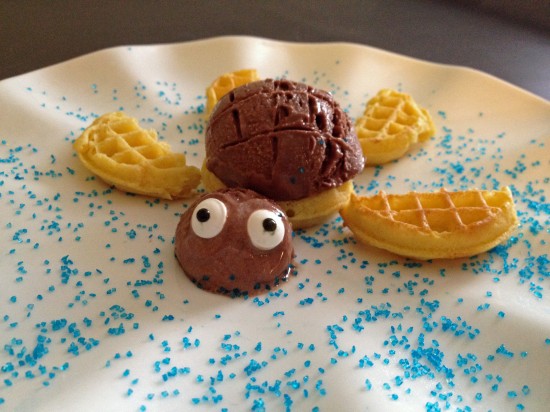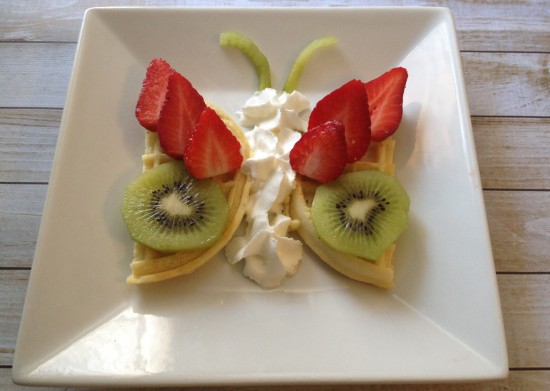 The kids always seem to get along so well that I don't mind having a few extra friends over for lunches and dinners. One of my mother's favorite go-to meals for gatherings was Ore-Ida frozen Tater Tots & Heinz Bagel Bites, and now that I have young children of my own, I now know why she always made them. They're easy to keep stocked in the freezer, are easy to make, and there are never any leftovers.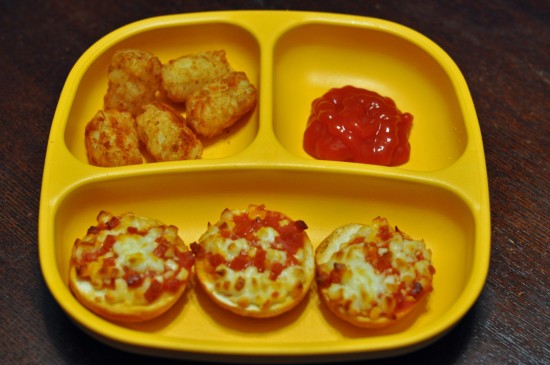 Frozen FRESCHETTA® pizzas can almost always be found stocked in our garage freezer, and make entertaining a breeze. Whether it's a planned gathering, or friends stopping over last minute, we can have a hot pizza on the counter within 20 minutes with no prepping. We have yet to have friends or family over that do not enjoy pizza, easy to make, and guaranteed to be enjoyed.
What are your go-to frozen foods?