While we usually have a pretty good routine during the school year, summer is anything but routine. The kids participate in a variety of activities and my husband's days off and overtime vary. We seem to always be out and about, and while I enjoy cooking there are some days that I have little to no time to prep lunches and dinner before we're all hungry. This summer Coca-Cola and Walmart are making summer family meals a little more convenient.

Coca-Cola and Walmart have teamed up to create effortless meals for families. With their take 'n bake pizza, sandwiches, and marketside rotisserie chicken meals families can quickly and conveniently pick up pre-made meals at Walmart on their way home, or to an outing and enjoy them without the hassle of prepping, cooking and cleaning.
Living off of a main road, we almost always pass by our local Walmart on the way home and to activities and outings. At our local Walmart the Effortless Meals are located directly to the left once you walk in, choose from a variety of pizzas, sandwiches, and warm rotisserie chickens. Plus grab a side of bread sticks, chips, or potato salad, and a bottle of Coca-Cola and you've got yourself a quick and easy meal.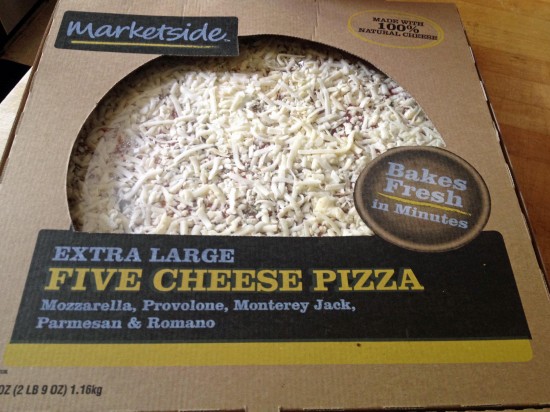 There are some days like yesterday that I just wanted a warm family meal but didn't want to do all of the grocery shopping or prep work after a busy day of running between activities and a 2 1/2 hour round trip to the dentist. Yes, our new dentist is 75 minutes away and we've had to go there twice this week after Jacob's bike fall. My husband knew about my busy day and most likely expected a fend for yourself, grab anything in the fridge for dinner, but thanks to a quick stop at Walmart on our way back I was able to pick up a warm Rotisserie chicken, with a side of potato salad. I didn't have to measure ingredients, I didn't have to leave the stove on for hours warming up the house during the summer, and best of all I didn't have to clean up a big sink full of dishes but had a warm family meal waiting for us on the table.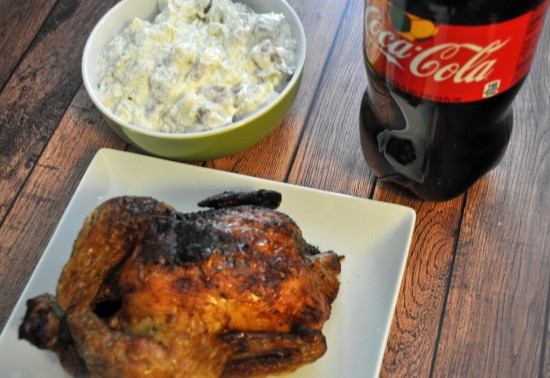 Whether you are bringing the meals to a picnic, to the beach, or just want to enjoy a warm family dinner on a busy day, these pre-made meals give parents more time out of the kitchen to spend with their children.

Earn Bonus My Coke Reward Points!
Are you a member of the My Coke Rewards program? If so you'll be happy to know you can earn bonus points by purchasing select Effortless Meals from Walmart & Coca-Cola products. Enter the UPC code from any participating Walmart meal deal, then enter your Coca-Cola My Coke Reward code to receive 10 bonus points.
What is your go-to quick meal?
This post is brought to you in partnership with The Coca-Cola Company. All opinions are my own.