I participated in an Influencer Activation on behalf of Influence Central for Carson-Dellosa. I reviewed the free content on their website to facilitate my review and a promotional item to thank me for my participation.
As the school year comes to a close, and summer vacation begins it's important to remember that while the children have fun and enjoy the summer, that they don't forget everything that they learned during the school year. By setting aside just 15 minutes a day with the Carson-Dellosa Summer Learning Activities website children will be able to tackle the new school year prepared.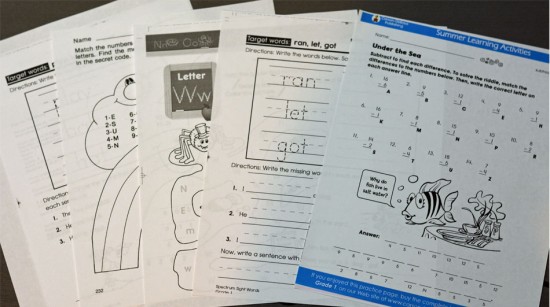 Summer Learning Activities from Carson-Dellosa
The Carson-Dellosa Summer Learning Activities website offers over 900 printable activities for children for preschool through grade 8 and include a variety of subjects including language arts, math, reading, social studies, science, sight words, numbers, and patterns. Choose from educational games, sample books, printable worksheets, calendars, resource pages, and certificates and more.
For the past couple of weeks I have been printing off activity sheets from the Carson-Dellosa Summer Learning Activities website for Trevor who just completed preschool, and Jonathan who just completed first grade. I print off a variety of sheets and let the children choose which ones they want to complete, Trevor always chooses the coloring and word search activities, while Jonathan enjoys them all, but especially the math problems.
Two or three times a week I also let the children choose a craft or hands on activity to complete that is available on the Carson-Dellosa Summer Learning Activities website with step by step directions. This week they will learn how to make play dough and how to make bubbles.
Carson Dellosa worksheets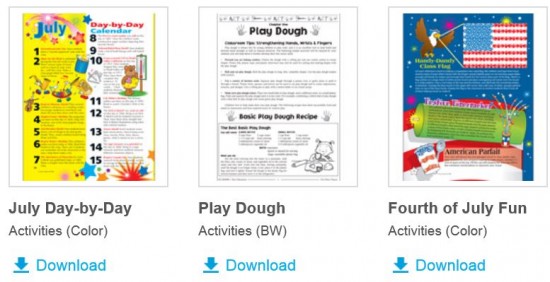 The printable Carson Dellosa worksheets are convenient at home or on-the-go learning during the summer.  In the few weeks we will be traveling to Michigan from New England, so in preparation of our road trip I have been printing out a number of worksheets and plan to put together a booklet with different activities to choose from. I purchased three ring binders for each of the children and each child will get to decorate their binder with a variety of stickers, paints and markers. Some of the printed activities are simple color by number pages while others require more thinking, like math problems to solve riddles, or fill in the blanks for Jonathan.
Sign up for free and fun educational worksheets and games on the Carson-Dellosa Summer Learning Activities website, and with just 15 minutes a day, help your child stop summer learning loss.
What is your child's favorite summer learning game or activity?