I participated in an Influencer Activation on behalf of Mom Central for CRYSTAL LIGHT. I received a gift card to purchase CRYSTAL LIGHT products to facilitate my review as well as a promotional item to thank me for my participation.

In high school you would have never caught me listening or signing country music, but after moving in with a few friends in Virginia who only listened to country it soon began to grow onto me. Now, I'm surrounded by country music, 3 out of the 5 channel presets in my car are country stations and at least 90% of the songs on my playlist are country. One of my favorite female country singers Miranda Lambert has partnered up with CRYSTAL LIGHT to launch the Platinum Points Program.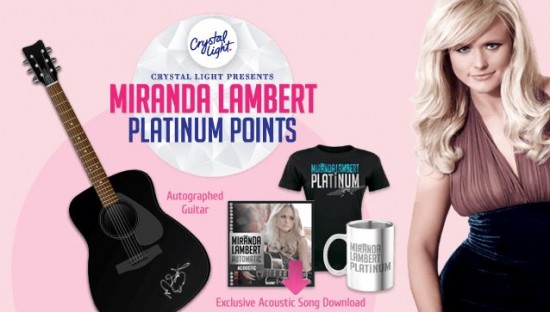 The Platinum Points Program coincides with Miranda Lambert's Platinum Tour Presented by CRYSTAL LIGHT that just wrapped up in September. The program  rewards Miranda Lambert fans and CRYSTAL LIGHT customers with fun Miranda Lambert gear including apparel, music downloads and even a signed guitar! In addition to receiving points for CRYSTAL LIGHT purchases, members will also receive 10 points for each friend they refer who signs up.
Becoming a member of the Platinum Points Program is easy, it just takes a second to sign up, and to submit your receipt for points.
Sign Up for the CRYSTAL LIGHT and Miranda Lambert Platinum Points Program:
Sign up here. Use Promo Code "mirandaic" to receive 30 free Platinum Points.
Purchase participating CRYSTAL LIGHT products at Walmart, see list on the Platinum Points website. (Make sure to save your receipt)
On your smartphone, visit www.earnplatinumpoints.com. Click on "Snap," choose "Walmart," and then click "Select/Take Photo"
Take a clear photo of your receipt and click "Upload This Photo"
Once the process is complete: Receiving, Reading, Verifying, Rewarding. Points will be added to your account. Redeem points for Miranda Lambert gear, song downloads, CDs and more.
I'm so used to purchasing the pink lemonade and the original lemonade when we visit our local Walmart, that I didn't even realize there was Sweet Tea and Grape available. Our cabinet is always stocked with CRYSTAL LIGHT Lemonade as it's my husband's go-to drink so this week I decided to change things up and try a few new flavors out.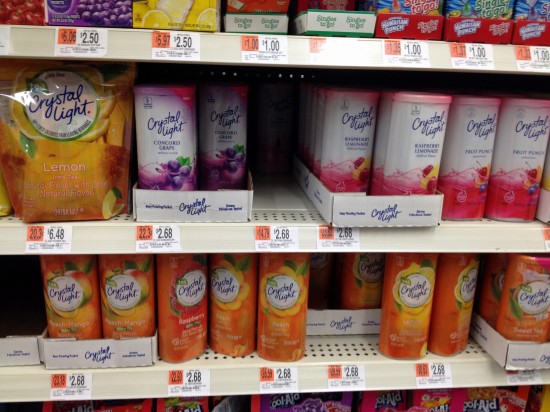 Once I got home and unpacked the groceries and immediately scanned my receipt before I forgot. I was amazed at how easy it was, I didn't have to type in any information except to log-in, I simply had to take a clear photo of the receipt and submit. My receipt is currently being verified and as soon as the points post I'll be more than half way to redeeming the Miranda Lambert Platinum Mug.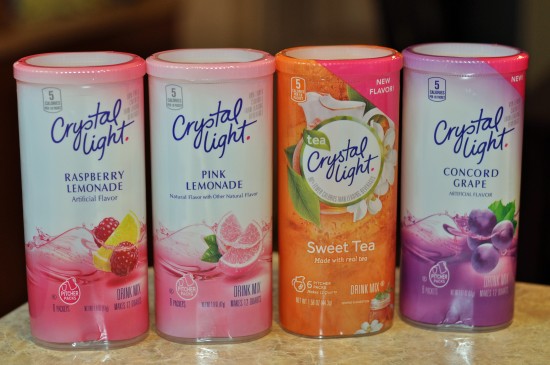 Sign up for CRYSTAL LIGHT and Miranda Lambert Platinum Points Program today. Don't forget to use promo code mirandaic at sign up to score 30 free Platinum Points.