The new Bosch Counter-Depth Refrigerators from Best Buy feature everything you need and want in a fridge. Stainless Steel finish, automatic ice maker, door alarm, internal water dispenser, layered freezer system, adjustable shelves, and wide gallon door bins.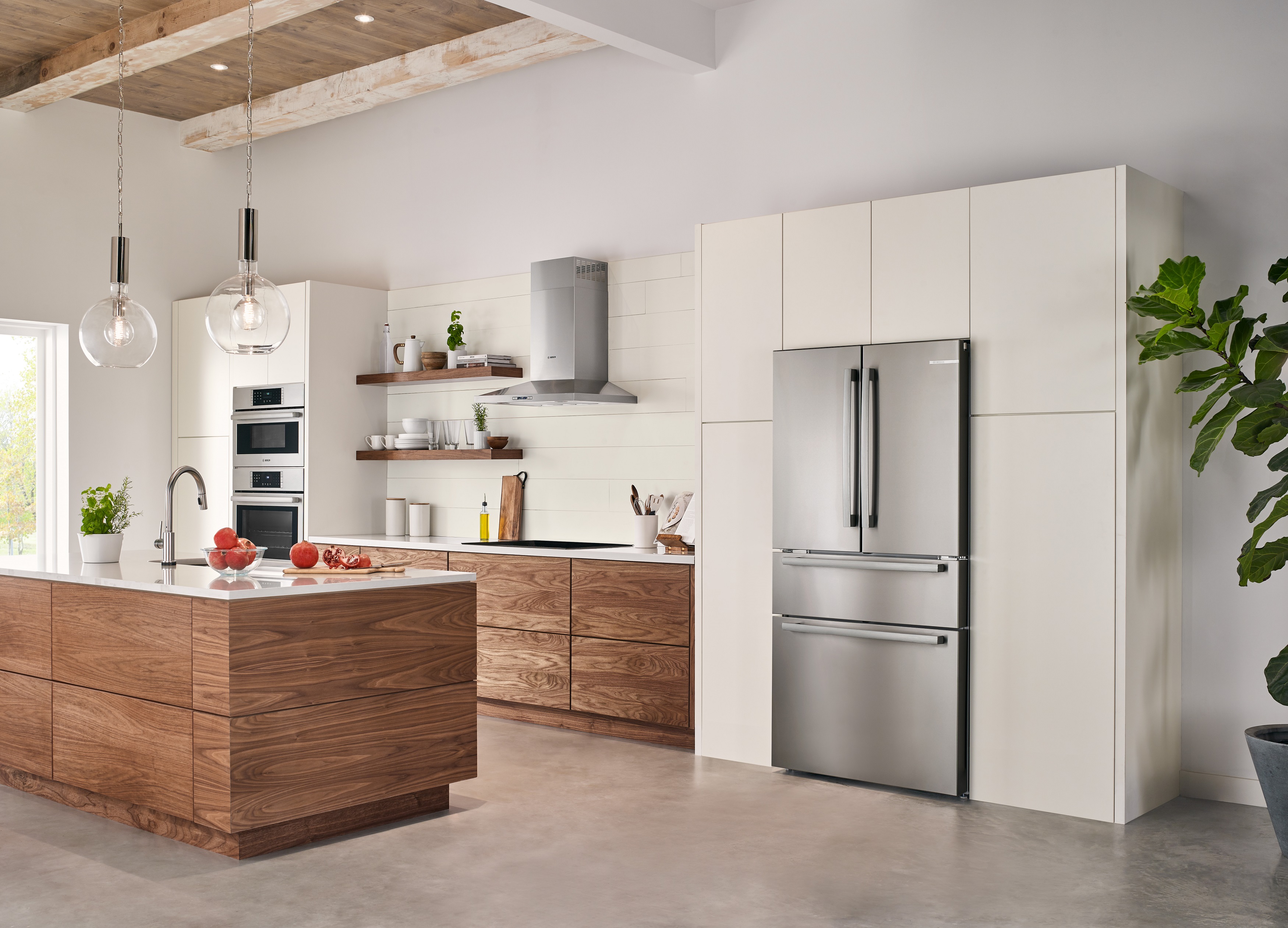 This post is sponsored by Best Buy.
Marble counter tops, stainless steel appliances, white cabinets…a girl can dream! We've been in our home for three years now, and while it's a slower process than I wanted, we're finally making it "our" home. While we have an amazing open floor plan and kitchen, it's just not "me" and I can't wait to start changing up a few things to make it my dream kitchen. I love the whole layout, but I'm looking forward to switching up the colors a little bit and our fridge. All of our appliances are Bosch stainless-steel except for our white fridge.
Whether you're looking to upgrade your fridge for the holidays, or don't have a choice and need to replace a broken refrigerator, the Bosch Counter-Depth Refrigerators will not disappoint.
10 Reasons I LOVE the Bosch Counter-Depth Refrigerators:
Stainless-steel finish: Aligns perfectly with any stylish kitchen design.
Touch sensitive controls: Make operation simple.
Organize contents with ease: Includes 5 tempered glass shelves, 4 of which are adjustable and half-width

FlexBar™ creates extra space in your refrigerator – it's the perfect home for wine bottles, condiment jars, eggs, and more.

Three wide gallon door bins easily accommodate two large side-by-side gallon containers each.
2 humidity controlled compartments to provide ample space for storing items.
Three-tier layered freezer drawer system creates extra storage for frozen items, from pizza boxes to frozen waffles.
Full width chiller drawer: store oversized platters with ease until you're ready to serve them, or store snacks for quick access and easy visibility.
Internal water dispenser: Delivers filtered water with one touch.
Door alarm: Alerts when you or the kids leave the refrigerator door accidentally open.
Automatic ice maker: Always have a steady supply of ice without the mess of having to refill ice trays.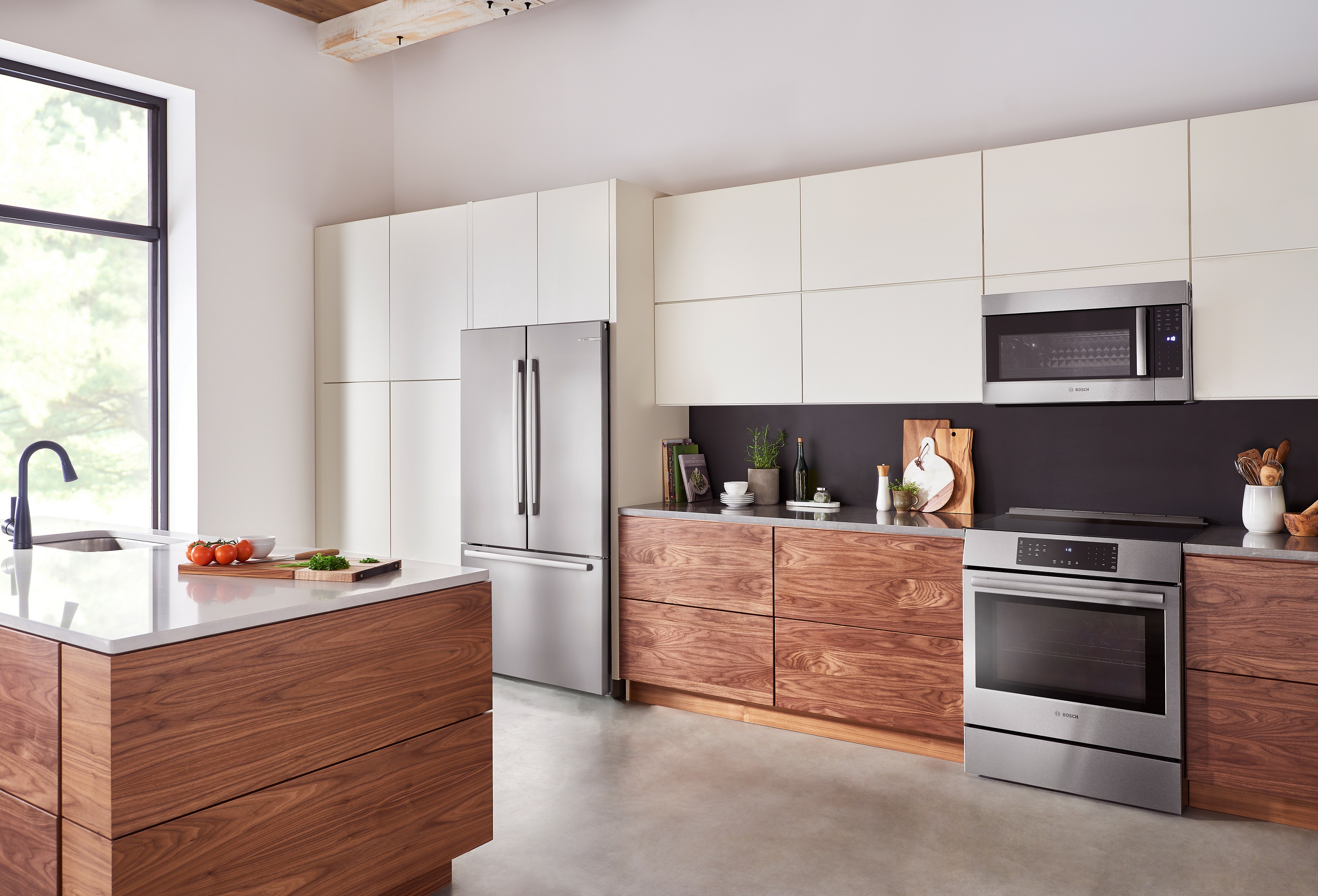 As a mom of three little boys, I love the storage options and the ability to switch around the shelves, and make one a half shelf. I enjoy baking cakes for their birthdays and always struggle with refrigerating the 2-3 tier finished cake. Being able to put a gallon of milk on the door is also on the list for my dream refrigerator. Who knew the little features would be so convenient.
A little more about the new Bosch Counter-Depth Refrigerators:
The revolutionary FarmFresh System™ combines four innovative technologies to keep your food fresh up to 3x longer, for less food wasted.* *As compared to a Bosch refrigerator without FarmFresh System™. Results may vary among different foods.
– The Bosch UltraClarityPro™ water filter reduces >99.9% of sediments that may be found in your water, including harsh elements like chlorine and chloramine.
–LED interior lighting: Bright lights to illuminate interior.
– True counter-depth refrigeration, this freestanding refrigerator sits flush with the countertop, features hidden hinges, and discreet tucked away feet.
– The Home Connect™ app allows you to remotely monitor and control your Bosch refrigerator from your smartphone or tablet. Control the temperature, adjust lighting, run diagnostics—wherever you are,** for ultimate convenience. Connected refrigerators from Bosch are designed to give you peace of mind, customization, and simplification.
**Connectivity and speed varies based on network and Wi-Fi levels.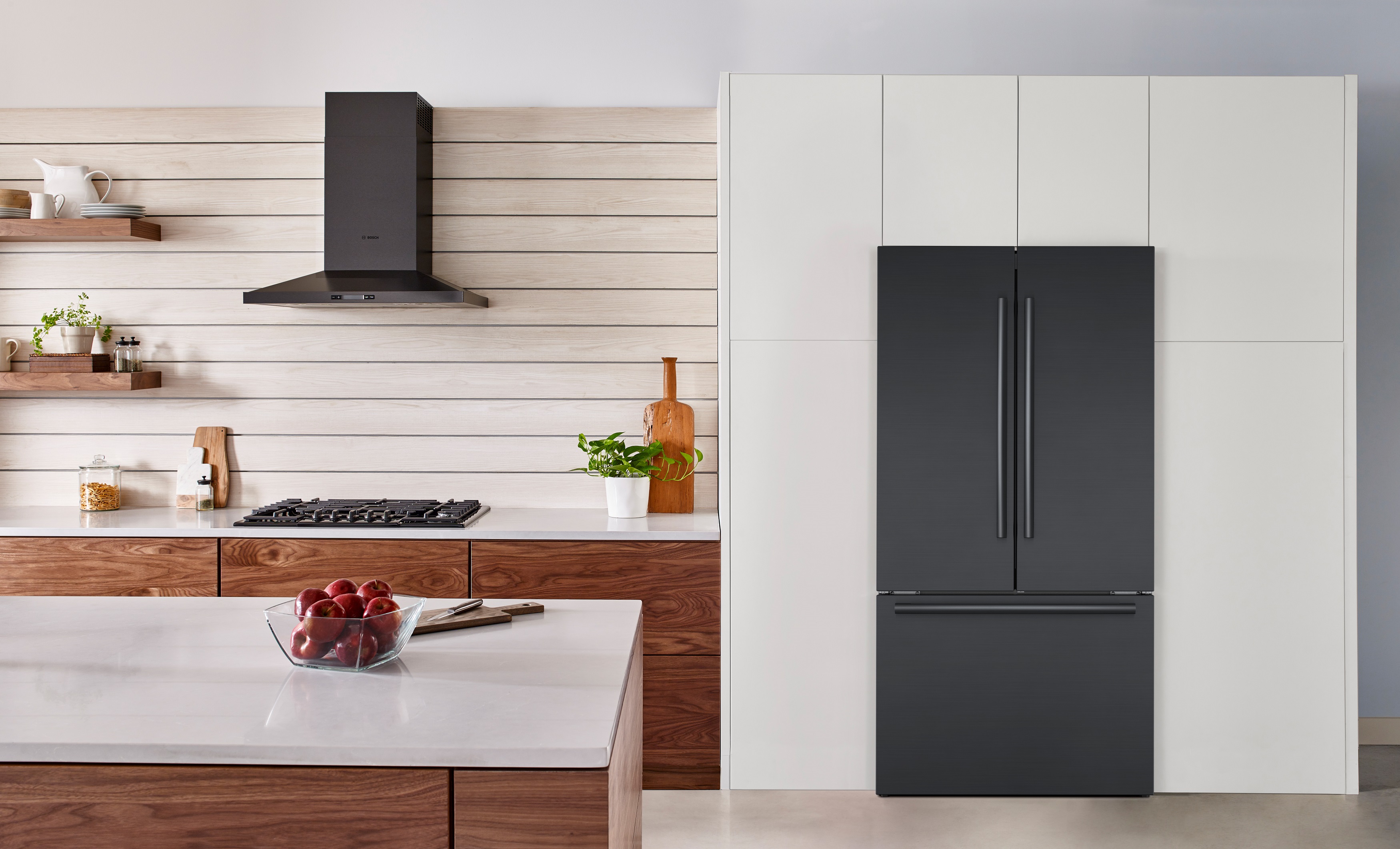 Learn more about the new Bosch refrigerators now available at Best Buy.