I participated in an Influencer Activation on behalf of Influence Central for WaterWipes. I received product samples to facilitate my review as well as a promotional item to thank me for my participation.
When I was pregnant with my first son I was overwhelmed with the amount of products that were available. I'm not talking about just strollers, and car seats, but clothing, diapers and wipes as well. There were so many brands and varieties to choose from, and being the first one out of my friends to get pregnant, I didn't really have anyone close to go to for advice. We learned along the way with our first child and while my older son and younger son look just like twins, they are very different as well. Their likes, their sensitivities, and allergies are all opposite. Jonathan's skin has always been very sensitive so I always have to think twice before using a new product. With the amount of products available, it can be easy to lose track of ingredients and harmful chemicals, but there's always a better option when it comes to wipes, WaterWipes.
WaterWipes has been a premier brand in Europe and I'm excited to announce that they have recently launched in the U.S. at Babies "R" Us. WaterWipes are chemical free wipes that are suitable for birth, into the toddler years, and even beyond. They are made using 99.9% water, and 0.1% grapefruit seed extract.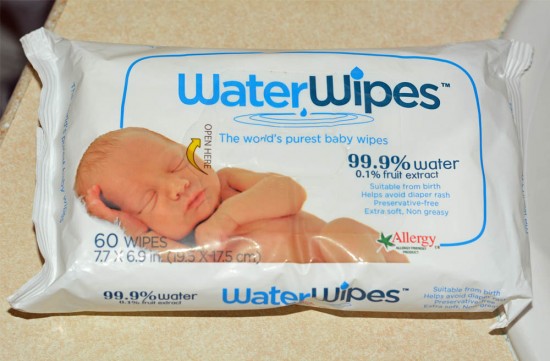 What are WaterWipes?gra
Chemical Free
No greasy residue
Free from preservatives.
Ingredients: 99.9% water, 0.1% grapefruit seed extract
Helps avoid diaper rash
Not interfolded which allows for the sterile environment
We have been slowly switching our household products out with better options, and it's always a plus to be able to read and understand the ingredient list without having to look up any words. Since trying out the WaterWipes, there have been no sensitivity issues and rashes, and there are no strong smells coming from the wipes package. Having allergies sensitivities to perfume like smells, minimum smells is a must. I make sure to always keep a package of wipes in the bathroom as I still assist Trevor when it comes to cleaning up after using the bathroom and  I also make sure to keep a package in my purse to make for easy cleanups on the go. The WaterWipes are now available at  Babies "R" Us and come in a 60 count wipes package.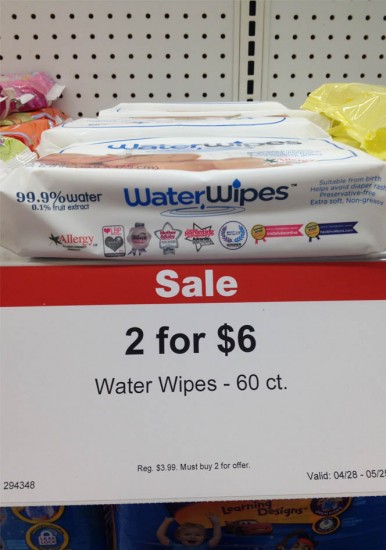 '2 for $6' at Babies "R" Us
A package of WaterWipes will keep for up to 15 months while sealed, but once opened it is recommended to use the pack within one month. Now is a perfect time to stock up, as WaterWipes are currently on sale for  '2 for $6' at Babies "R" Us.
Connect with WaterWipes and stay up to date on the latest news and promotions: Website | Facebook  | Twitter | Pinterest

Win a $100 Babies "R" Us gift card!
Enter to win a $100 Babies "R" Us gift cardby taking one of the actions to become part of the WaterWipes community:
Giveaway ends on June 12, 2015.