Become a Classroom Hero by donating a Kleenex back-to-school bundle. From 8/7 – 9/1 members save $4.50 on this classroom essential at Costco. This post is sponsored by Kleenex® Facial Tissue.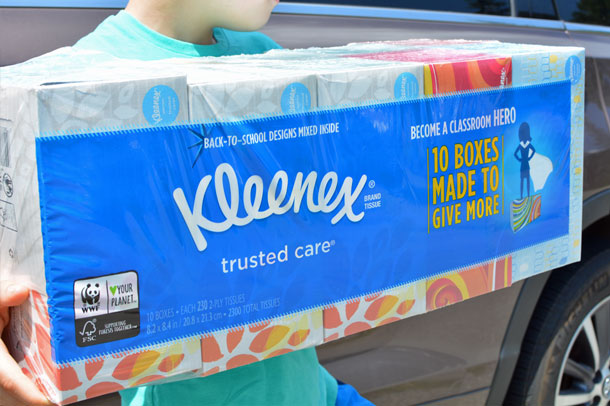 Every year as our family shops for new school supplies during the back to school season, I always keep their teachers in mind. We live in a close-knit community where the faculty gets to know all of the students and always goes above and beyond. The teachers in my children's school are always sacrificing their time and money for their students.
I try to show my appreciation as much as I can whether it's volunteering in the classroom, chaperoning on field trips, or donating classroom supplies.  I shop the sales throughout the year and often find some great deals. I'll save the school supplies and classroom essentials and will randomly send them in with my children throughout the year.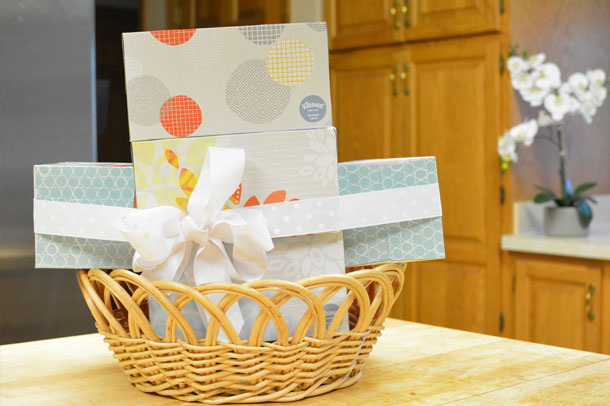 Simple Ways to Be a Classroom Hero:
Volunteering in the classroom
Chaperoning on field trips
Donating classroom supplies
Providing baked goods or fruit bowl for a classroom party
Become a Classroom Hero by helping to contribute to your child's classroom with essential products that teachers might otherwise have to purchase. Teachers do so much for our children, and with budget cuts, more and more teachers are having to pay out of pocket for supplies. The least I can do is send in extra supplies when I can, as they are not only benefiting my children but their classmates.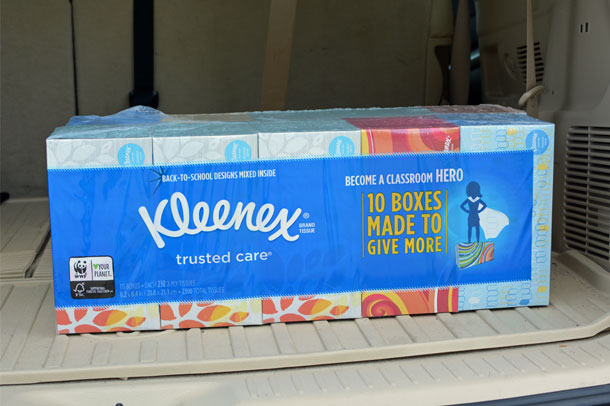 Costco is the destination for back to school essentials including Kleenex® Facial Tissue.
Kleenex® Facial Tissue at Costco is Made to Give More with their bundle pack. There are 10-12 boxes in each bundle, enough to stock a classroom for a few months, or to hand out among various classrooms. The boxes from Costco also contain 43% more tissues per box than the best-selling Kleenex tissue box in rest of market (160ct box).
Save $4.50 on Kleenex® back-to-school bundles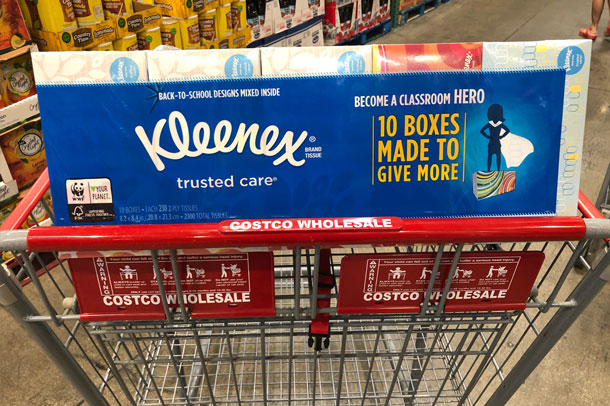 From 8/7 – 9/1 at Costco, members save $4.50 on the  Kleenex® bundle pack.
The discount price tag will be displayed in the warehouse, and will be applied at the register. This back to school deal is also available at Costco online.
Join me this year and become a Classroom Hero! This post is sponsored by Kleenex® Facial Tissue.