With Labor Day just a week away, you'll find some Red, White and Blue snacks that are perfect for all ages.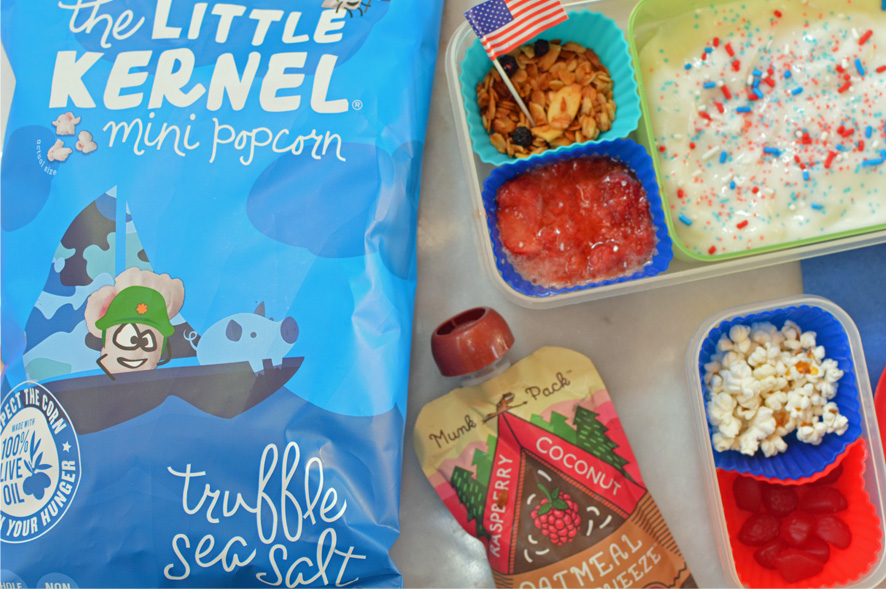 As a mom of three little boys life can get busy sometimes so I'm always looking for ways to make the day a little more fun. Some days it will just be a movie night & snuggles, other days it will be a nature walk along the trails in our backyard, and one of my most favorite things to do is to make them a fun breakfast or snack. I love seeing their smiles and hearing their shrieks of excitement when I have fun with their food.
This Labor day, they'll be waking up to yogurt topped with patriotic sprinkles, pureed strawberries and Viki's Granola Blueberry Almond. For snack time the older two will be having The Little Kernel Truffle Sea Salt Miniature Popcorn (my new favorite popcorn!) and Welch's Strawberry Fruit Snacks, a favorite among the whole family. The little guy will have to miss out on the fruit snacks and popcorn till he gets a little bit older, but he's not really missing out since he'll have the Munk Pack Raspberry Coconut Oatmeal Fruit Squeeze.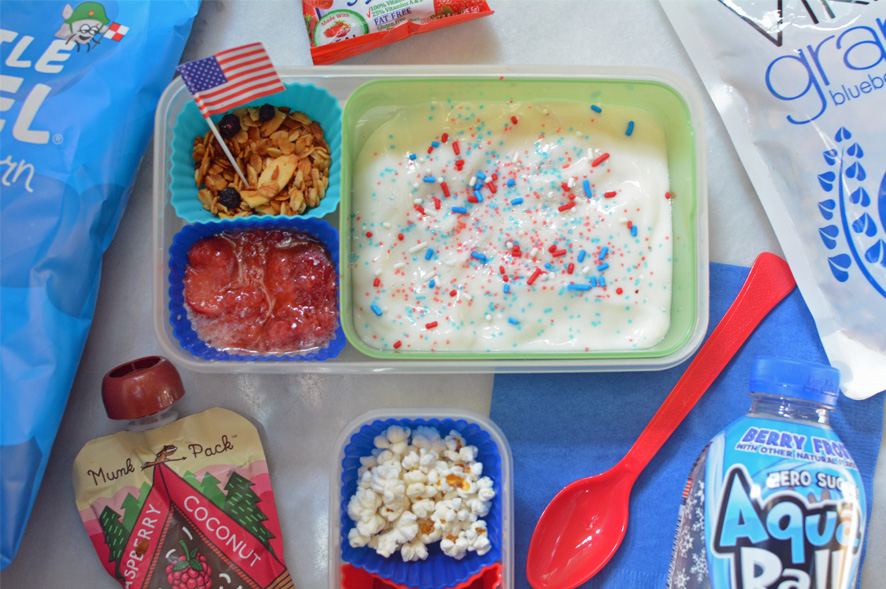 Red:
White:
Blue: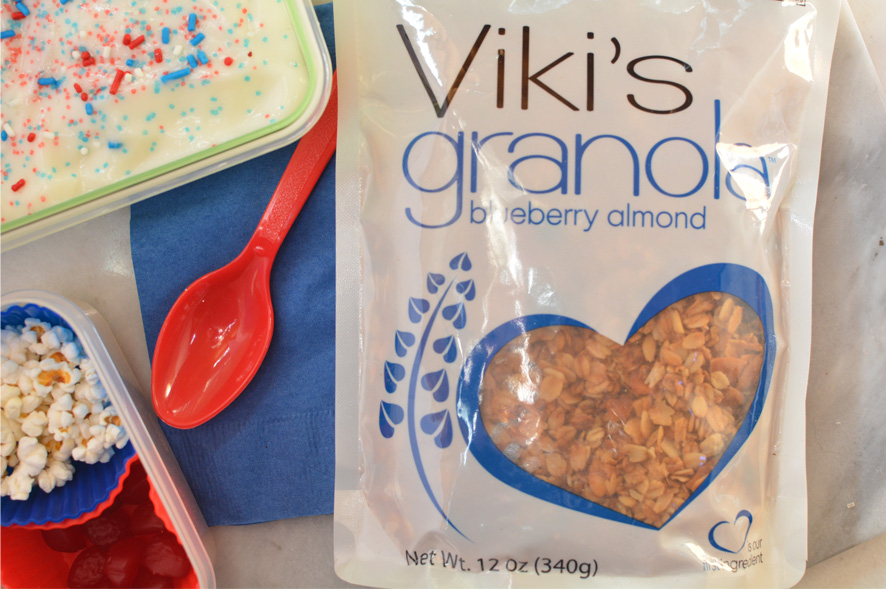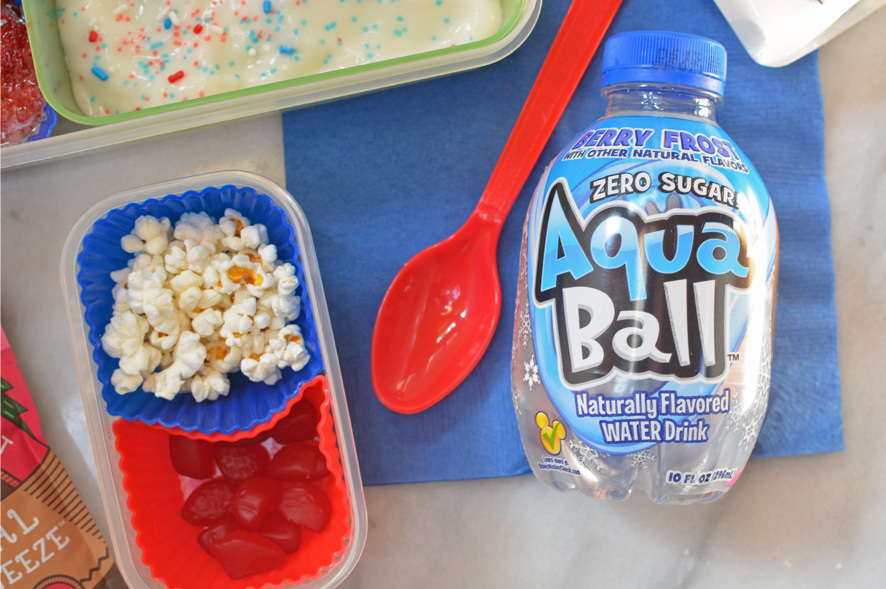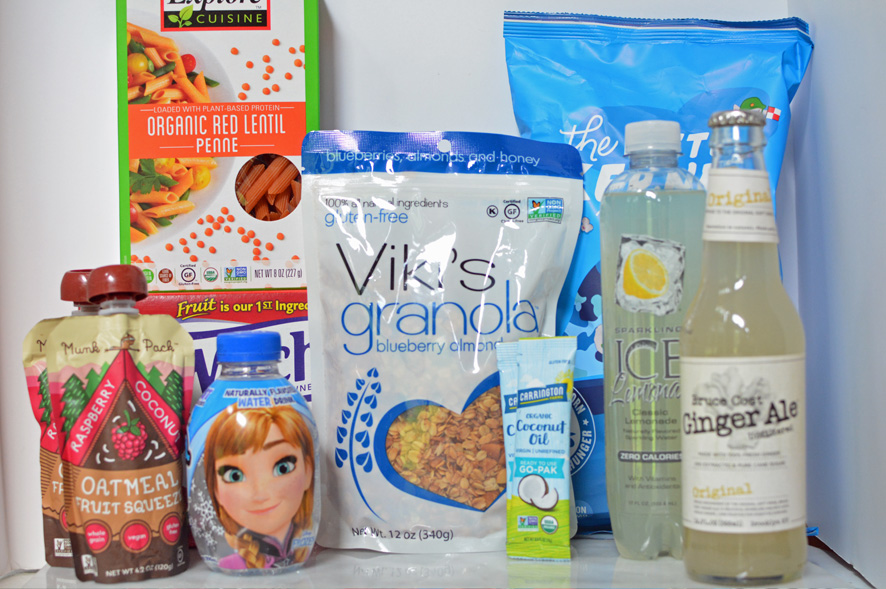 Are you having a backyard party or just enjoying the long weekend with family? Make sure to have your kitchen stocked with red, white, and blue snacks and beverages for your Labor Day celebrations!
Save