This post is sponsored by BODYARMOR as part of the Mom It Forward Influencer Network.
Between two boys who each play basketball, baseball, hockey, and soccer it seems like we are always on-the-go. Whenever one sports season stops, we have a week or two off before the next one starts, sometimes if I'm lucky they'll even over lap which makes for an even crazier schedule. With the older boys in two different age brackets, I often have to run across town from field to field and while some days we are only out of the house for an hour, other days their games and practices are back to back which means 4-5 hours spent at the fields.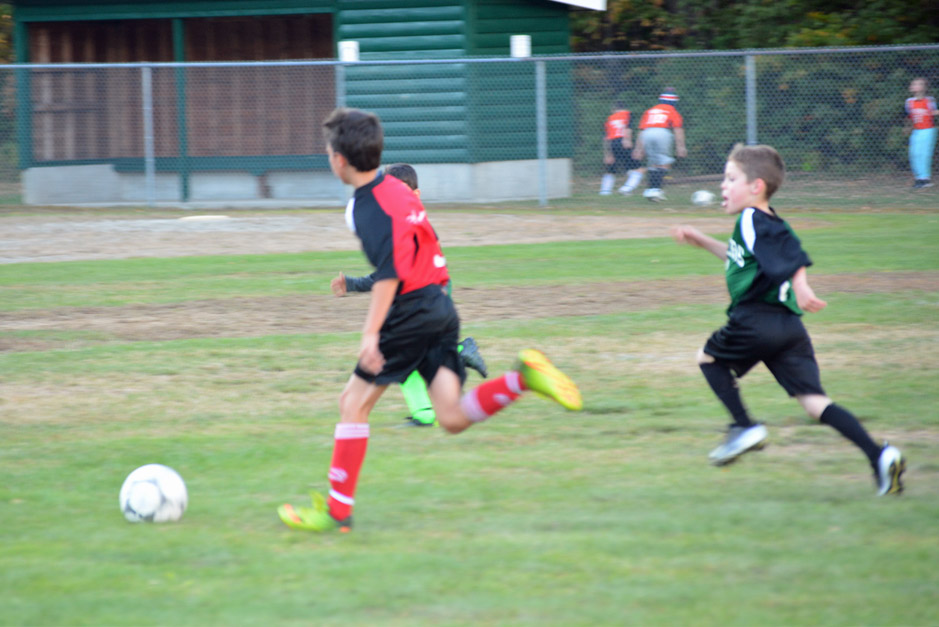 I'm known to always over pack not just for vacations but even trips to the park so packing for a sporting event isn't any different. I always make sure to keep a bag stuffed with all of our sports essentials, ready to go at a moments notice by the door. Not only can I reach into the bag and grab whatever I need, but whenever someone says "Do you have a ____?" I'm always that mom that can raise her hand.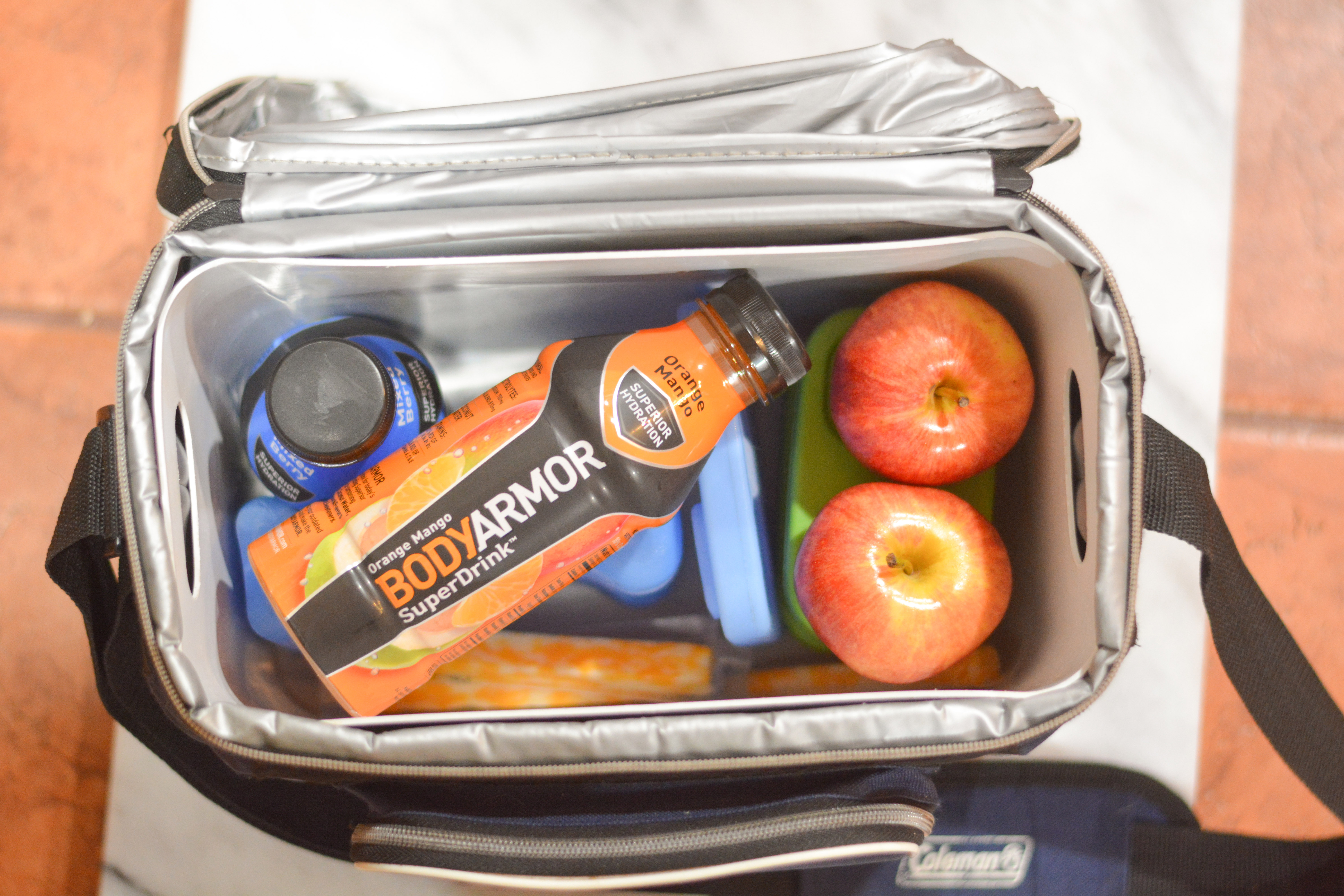 10 items every sports parent should pack to survive the season:
Snacks – No matter how much the kids eat before leaving the house, they always have room for a snack. I keep a few of their go-to snacks always in the bag like energy bars, trail mix, granola bars or pretzels. Fruit, veggie slices or cheese sticks are packed on a daily basis so that they don't go bad.
Beverages – Keep the kids hydrated with a cool and refreshing bottle of BODYARMOR. BODYARMOR is a premium sports drink that is a healthier alternative to traditional sports drinks. It provides superior hydration with potassium-packed electrolytes, coconut water and vitamins – and has no artificial flavors or sweeteners. Make sure to keep a few in the fridge to grab while heading out of the house to a game or practice.
Small cooler – If you're planning on being at the field for any amount of time, pack a small cooler that can keep extra sports drinks & snacks cold not just for the athlete, but their siblings as well who are running around. It doesn't have to be a big cooler, you can find a 9-12 can cooler bag that includes an adjustable shoulder strap to easily transport it from the car to the field.
Small First Aid Kit – Keep a small kit in your sports bag with band aids, alcohol wipes and Neosporin and a larger kit stored in your car.
Bug Spray – Not just for the mosquitoes, but to help keep the ticks away as well. I try to spray the kids before we head to the field but sometimes need to reapply.
Sunblock – Just like the bug spray I apply before we leave the house if we have time, but some days need to reapply or share with friends.
*Kept in The Car:
Chair – Invest in a comfortable folding chair, one that can fold up easy and has a carrying strap. We have a number of folding chairs, but my go-to has a cup-holder and built in cooler that can keep the water and sports drinks cooler. I keep the chair in my trunk at all times so that way it's always available.
Umbrella – As much as I plan for the weather, it never fails that it can be sunny one second and pouring rain the next. The Umbrella can also can be used to help block the sun.
Large first aid kit –Keep a complete first aid kit in your vehicle that has supplies for a variety of injuries. Find one that includes an instant ice pack, emergency blanket, butterfly closure strips, large adhesive bandages, tweezers, finger nail clippers, eye pad, compass & other survival tools ect.
Blanket – Living in the north, June & July doesn't always mean that it is summer. As soon as that sun sets, it can drop 20 degrees.  Not only can the blanket it be used to keep warm on cooler days, but you can also lay out it to relax while watching a soccer game, or fold it up and make the ice arena bleachers a little more warm & comfortable.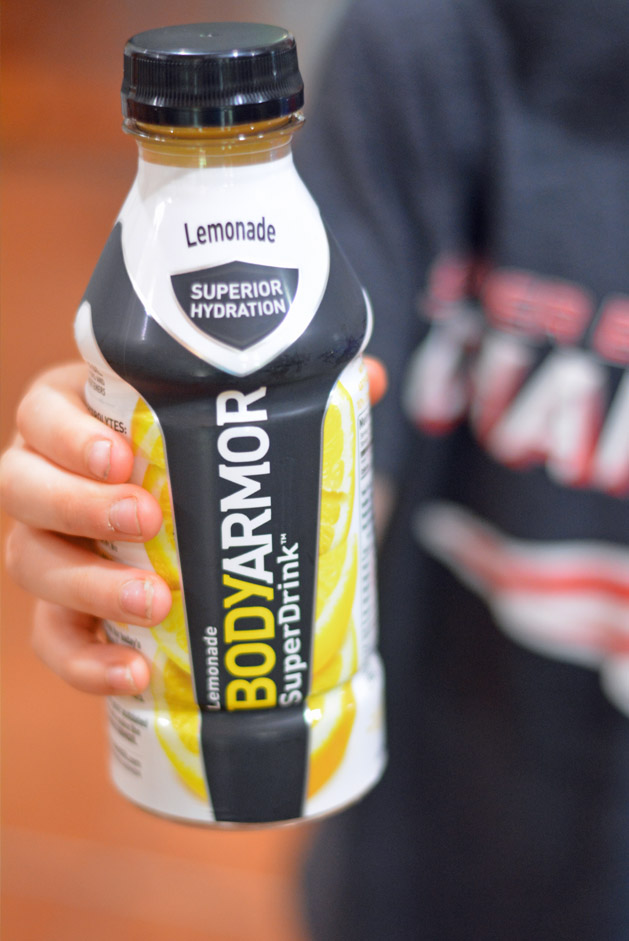 During hockey season my husband spotted BODYARMOR in the beverage machine at the arena and it has become our family's go-to when it comes to choosing a sports drink. I always make sure to pick up a case or two when we stop by our local BJ's Wholesale and additional varieties at Stop & Shop. If you're not from the Boston area, find a store near you or order online.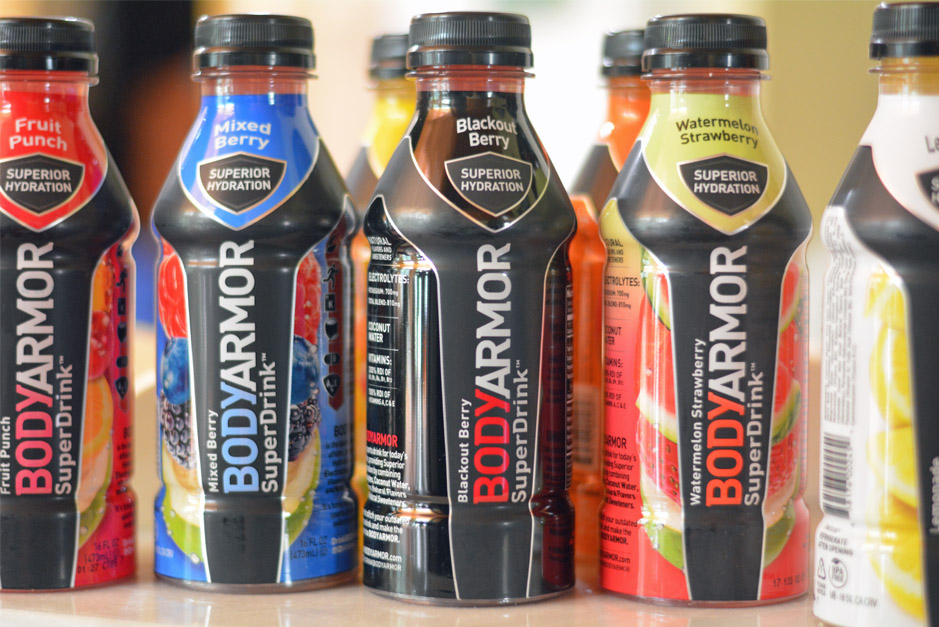 BODYARMOR comes in 9-great tasting flavors: fruit punch, orange mango, strawberry banana, tropical punch, blackout berry, mixed berry, grape, watermelon strawberry and lemonade.
BODYARMOR Coupon:
Sign up to get a BODYARMOR Coupon.
Who will be the next BODYARMOR Athlete?
Does your child have what it takes? Find how your child can enter to be added to the roster and be the next BODYARMOR athlete.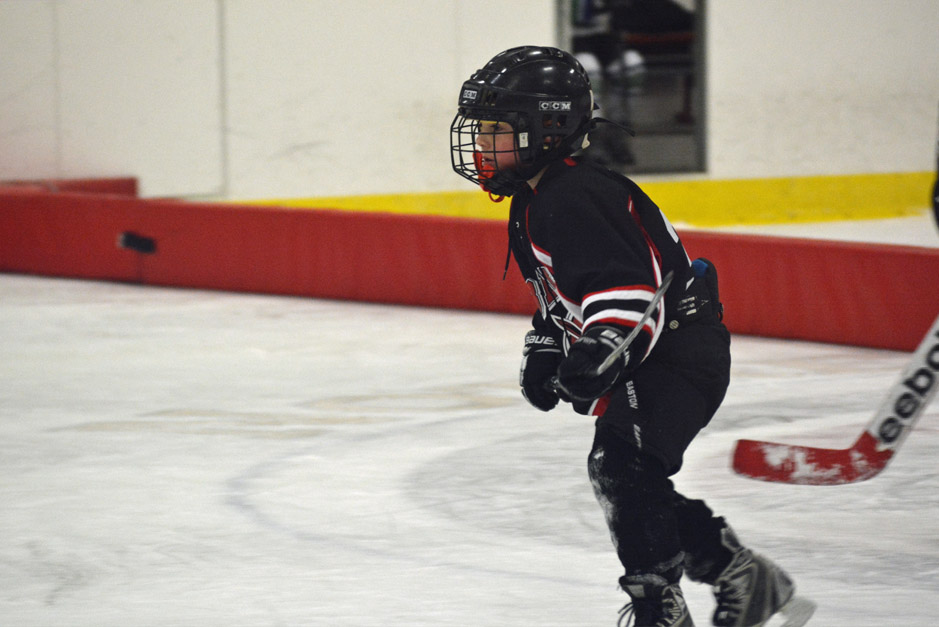 How do keep the kids hydrated during the warm months while they play sports?