Oh my, chocolate lovers beware!
You don't want to miss this super easy no-bake chocolatey treat.
A few weeks ago my husband showed me a picture of Chocolate Lasagna on Facebook and ever since that day I have been craving it.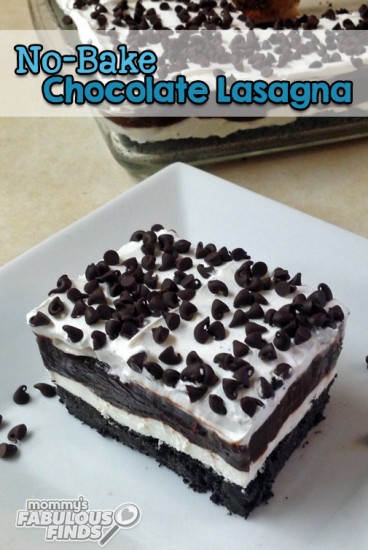 Oreo's, chocolate pudding, whipped cream….Yum!
We had family over last week so I thought it was the perfect time to finally make Chocolate Lasagna. I knew if I made it any other time I'd be the one indulging in the leftovers all week long, so with family in town I knew I wouldn't have as much sitting in my fridge staring at me every time I opened it.
How to make Chocolate Lasagna:
Chocolate Lasagna Recipe
Ingredients
1 pkg regular Oreo cookies
6 Tablespoon butter, melted
1- 8 ounce package cream cheese, softened
¼ cup granulated sugar
1- 12 ounce tub Cool Whip, divided
2 – 3.9 ounce packages Chocolate Instant Pudding.
3¼ cups = 2 Tbsp cold milk
1 and ½ cups mini chocolate chips
Instructions
Crush 1 package of regular Oreos until fine (Food Processor if available)
Place Oreo crumbs to a large bowl. Mix in 6 tablespoons melted butter
Place the mixture to a 9 x 13 inch baking dish and press crumbs evenly in the bottom of the pan.
Place the pan in the refrigerator while you work on the additional layers.
Mix the cream cheese with a mixer until light and fluffy. Add in 2 Tbsp milk and sugar, mix well. Stir in 1¼ cup Cool Whip. Spread this mixture over the crust.
In a bowl, whisk together chocolate instant pudding with 3¼ cups cold milk until pudding thickens. Use a spatula to spread the mixture evenly over the cream cheese layer.
Allow the dessert to rest for about 5 minutes so that the pudding can firm up.
Spread the remaining Cool Whip over the top. Sprinkle with mini chocolate chips.
Place in the freezer for 1 hour, or the refrigerator for 4 hours before serving.
The Chocolate Lasagna brings chocolate pudding & Oreo's to a whole new level, it is so delicious.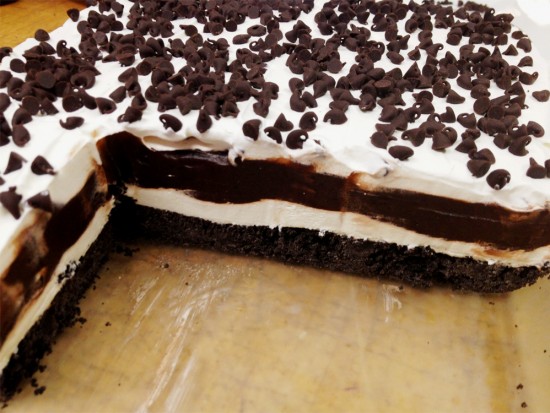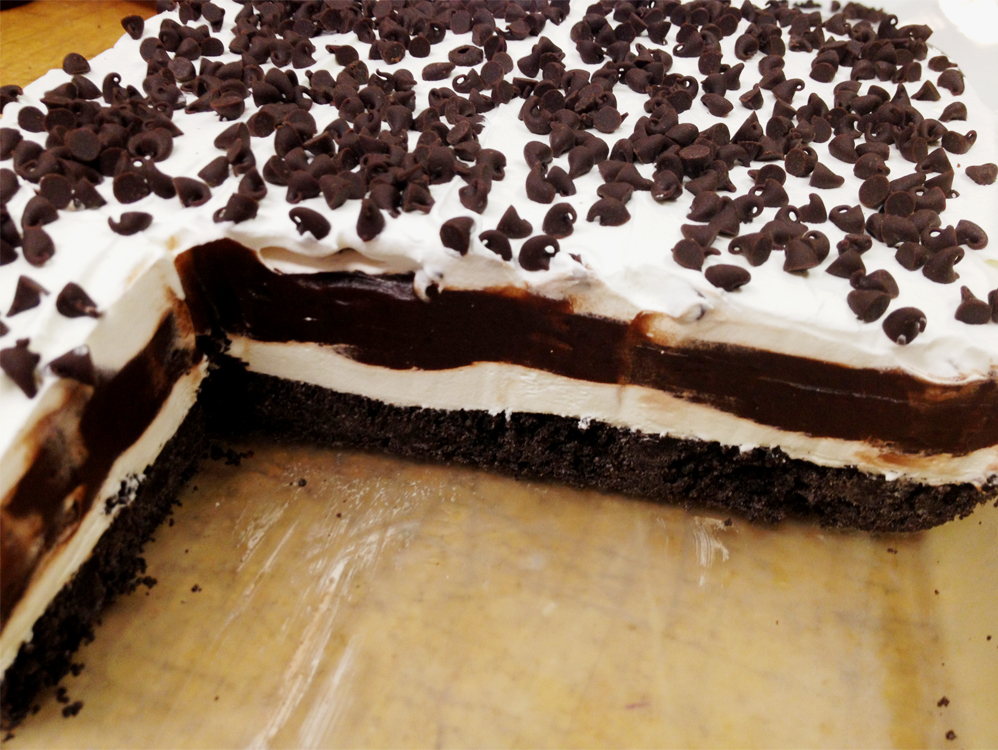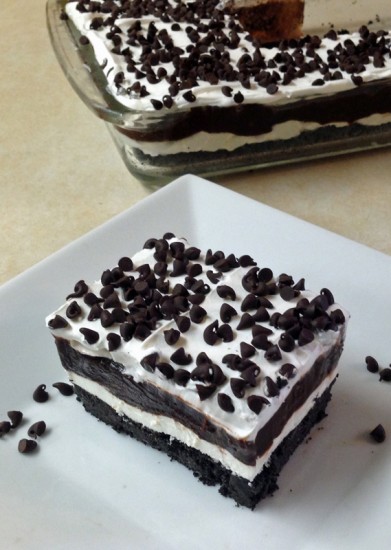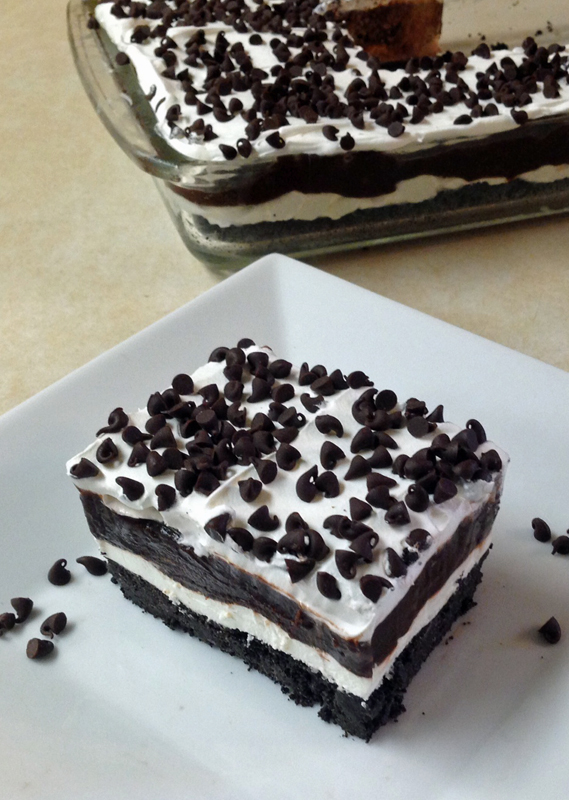 It's served cool – right from the fridge (or freezer)- a perfect chocolatey dessert for those warm summer days.
Chocolate Lasanga recipe originally found at Center Cut Cook.