This is a sponsored post written by me on behalf of Master Lock. All opinions are 100% mine.
This past December we took our first trip to Disney World as a family, and while we had a blast, it was a bit overwhelming at first. We have traveled numerous times, it was our first time traveling on a plane with 2 children. Traveling by plane not only meant that I had to limit what I pack which is hard for me, I tend to over pack in case there are any "what ifs." I like to be prepared and have everything we could possibly need. I have traveled numerous times by plane thoughout the last 10 years but I was always alone, and almost always packed everything in a carry on bag, and didn't check any luggage. Our Disney trip was the first time we were checking a bag in quite some time and we no longer could find any of our previous locks to help secure our belongings.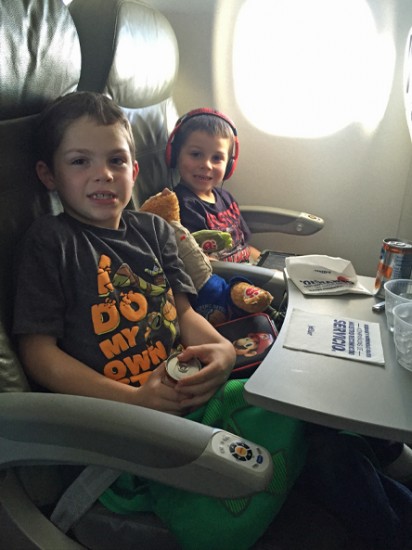 Tips for Traveling With Children:
Small carry on bag for children that they can fit under the seat

snacks
small toys
coloring books & crayons
tablet/iPad/DS
headphones

Preload tablet/iPad with Disney movies and games
Portable charger (we have the Panasonic QE-PL202W Portable Charger)
Gum to help with ear popping if traveling by plane.
Some airports also have a kids area to help them release some energy.
Secure belongings with Master Lock-TSA accepted luggage locks.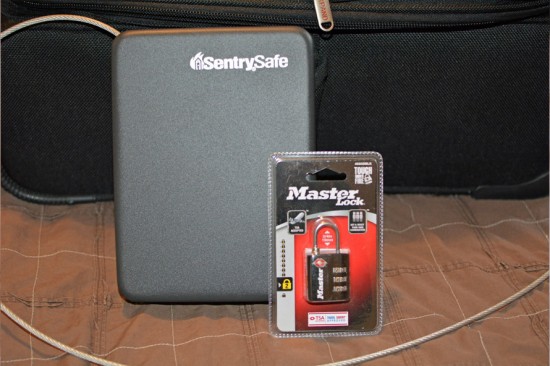 With the addition of two Master Lock products we now have two ways to secure our belongings while on the go. Master Lock is a trusted brand by consumers and a go-to security resource that is dedicated to providing reliable, easy-to-use safety and security solutions to help consumers live a more secure life.
TSA-accepted luggage lock – Master Lock 4688D and Master Lock 4680DBLK: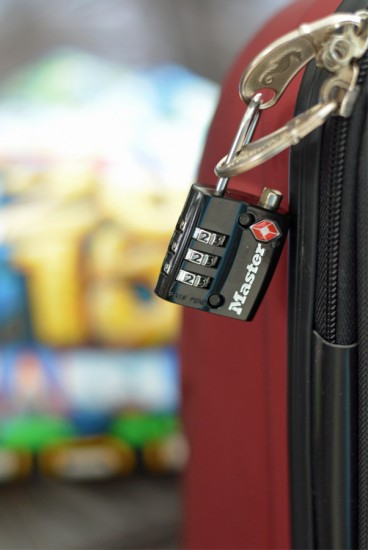 When traveling by plane, airlines allow certain locks to secure your luggage, they must be TSA approved. The Master Lock 4688D and Master Lock 4680DBLK are both a TSA-accepted luggage lock that offer on-the-go security for luggage, backpacks, bags, briefcases, and computer bags. They are both easy-to-use combination locks, there's no having to look around for a key., and the user can set the combination. At just under $7 a piece, these two TSA-accepted luggage locks are an affordable solution to keep your valuable protected while traveling by air or at the hotel.
Master Lock SafeSpace Portable Personal Safe & SentrySafe Portable Combination Safe: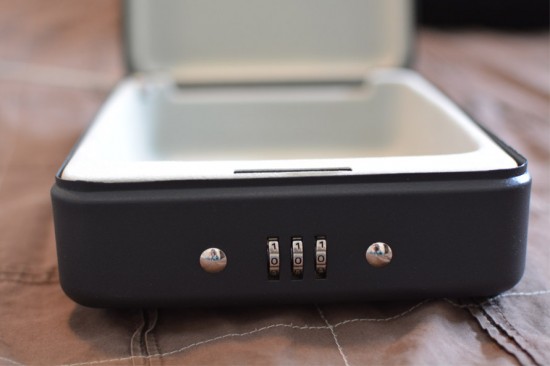 While the TSA-approved locks help to protect your bags, the Master Lock SafeSpace Portable Personal Safe and SentrySafe Portable Combination Safe provide a secure way to protect your wallet, keys, smart phone, tablet and other small valuables while traveling for work or vacation. The SentrySafe Portable Combination Safe features a lightweight solid steel construction and is water-resistant. It has a programmable 3-number mechanical lock with an added cable that can be wrapped around a fixed object for additional security.
Travel Safe with Master Lock. Do you have any traveling planned for this year?
For Everything Worth Protecting While Traveling, you've got Master Lock!