One of the biggest complaints I often hear about owning a dog is the pet hair and shedding. In fact, according to the Swiffer Cleaning Index, half of Americans say that pet hair and shedding is one of the top reasons they worry about getting a pet. While shedding and pet hair didn't play a role in our decision to adopt a dog (or two) from the local SPCA, it does play a role in cleaning my house as their pet hair seems to collect everywhere, on the furniture, in the corners, and especially on our fleece jackets, and with winter around the corner those fleece jackets will constantly be lying around the house.
Swiffer and the Big Green Box are here to help!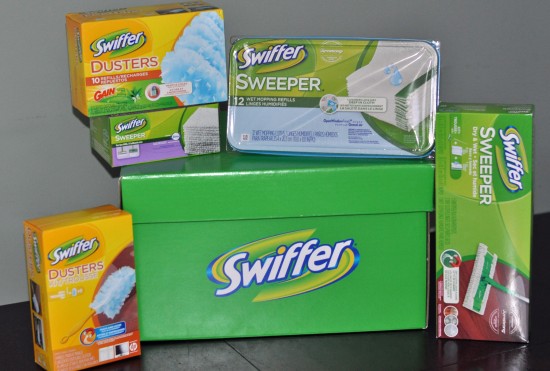 Throughout the year Swiffer® is partnering with the American Society for the Prevention of Cruelty to Animals® (ASPCA) to help find homes for thousands of animals in need.  Swiffer will also be donating Big Green Boxes to help make the challenges of cleaning up after a pet less of a concern after adoption. The Big Green Boxes will be filled with cleaning supplies and will be donated to more than 100 shelters nationwide and given to an estimated 7,000 pet adopters. Adopters should be focusing on bringing love and friendship to their pet, and focusing on introducing their new pet to a new environment, not worry about cleaning up.
Spreading the #SwifferEffect to pet owners… with the Big Green Box!
This past week, Jonathan and Trevor helped me to pay it forward and surprise our neighbor with a Big Green Box just like the ones that are being donated to the ASPCA for adopters. She was overjoyed by gift, and while I can say for many pet owners, that we don't enjoy the cleaning up part, it is nice to have some new products to make picking up pet hair and dander a little easier.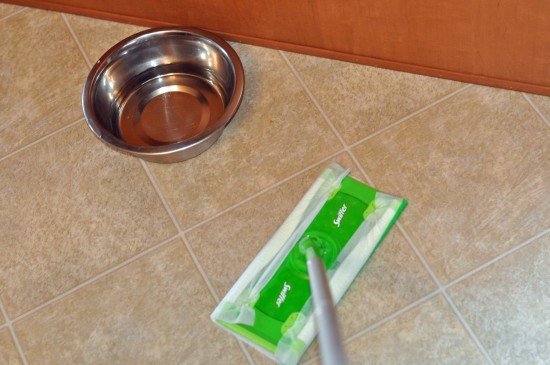 Swiffer products are a pet owners other "best friend", spend less time cleaning with more efficient products, and more time playing with your furry friend.  #SwifferEffect
I was selected for this opportunity as a member of Clever Girls and the content and opinions expressed here are all my own.